Structural Engineer
María Concepción Pérez Gutiérrez
Construction Foreman
Diego Corrales
Construction Manager
Diego Brenes
Location
Zahora, Barbate, Cadiz, Andalucia, Spain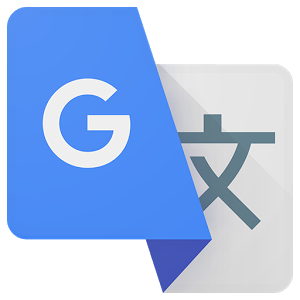 Some parts of this article have been translated using Google's translation engine. We understand the quality of this translation is not excellent and we are working to replace these with high quality human translations.
This article was writen with the collaboration of the architectural studio in charge.
Location
The house is located in an area of low density with large green spaces in Zahara, Cádiz. Nearby, is the Gaspar House, another by the architect Alberto Campo Baeza.
The main route of access, is the casting of Caramel.
Concept
The presence of housing in the situation that is implanted is reduced to a white wall cut into the landscape.
Two themes stand out in the work: the air-light and the relationship with nature. This is evident in the treatment of outdoor spaces. The coated glass surfaces and accentuate the presence of white nature for color contrast.
It sought to build a house full of light and shadow well agreed, a luminous penumbra built.
In plan, it is a rectangle surrounded by a wall that has a succession of three key areas: an open patio access, a covered seating area and a backyard with pool. Is completely closed to the outside, with a single access opening.
Spaces
The work is contained in a rectangle of 33 x 18 meters with an entrance courtyard to the front and another at the bottom. Surrounding the square, walls, 8 feet high closed courtyards.
The covered space is 9 x 18 meters. Within this space, raises the ceiling of the central square of 9 x 9 meters, taking the same height as the walls. To protect this area from the sun, front and rear, the lower deck, creating two half-covered 3 feet deep that temper light and shadow to provide housing.
A symmetry axis that traverses the rectangle lengthwise, placed on either side of the main space covered, two strips of services where the bedrooms and bathrooms.
In the entry courtyard to the house, four orange mark the center and the main axis, flanked by low walls which hide service areas. In the backyard, four orange trees were located aligned. And finally, dug in the ground, a pool with water from side to side.
Drawings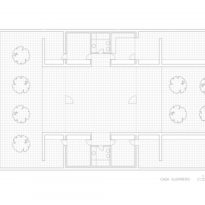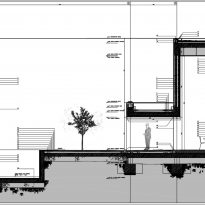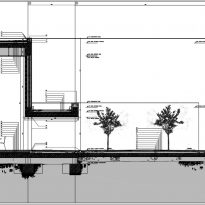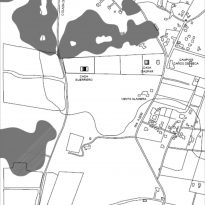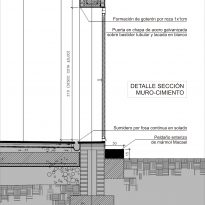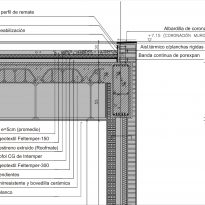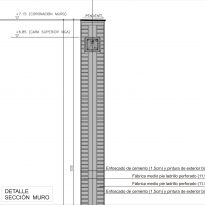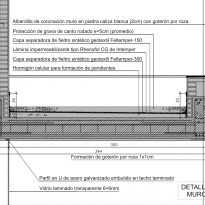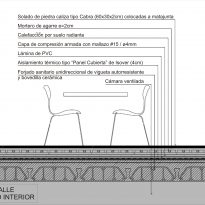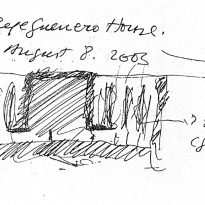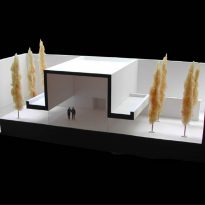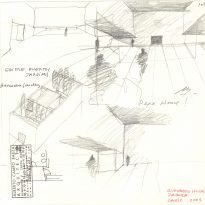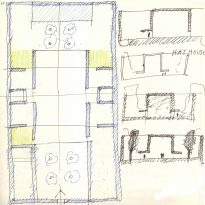 Photos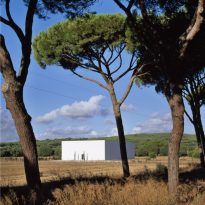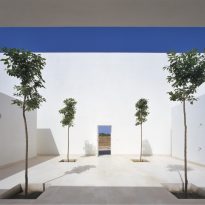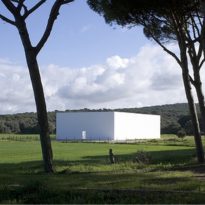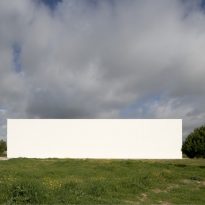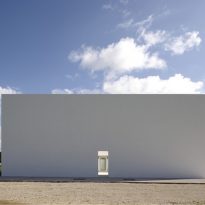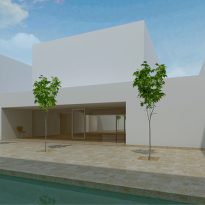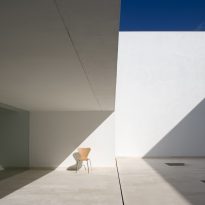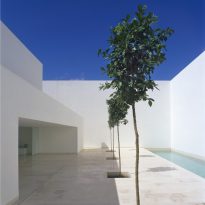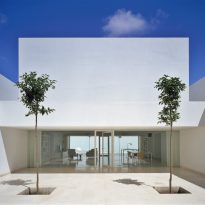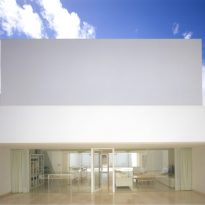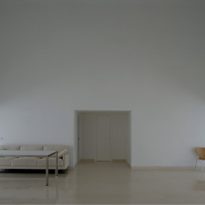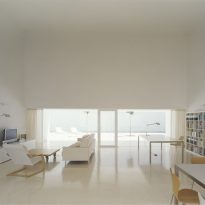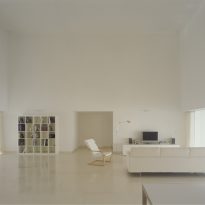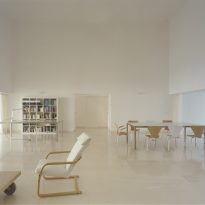 Did you find this article useful?
Really sorry to hear that...
Help us improve. How can we make this article better?
VER MAPA