Location
Wolfsburg, Germany
Introduction
This building is considered the most important creation of Alvar Aalto in Germany.
The Center was designed with the goal of providing a place for meetings and cultural activities to balance the monotonous life of a typical industrial city. The building consists of four parts: the municipal library, the dominant element; a small school for adult education; a sector for hobbies and entertainment; and another for club meetings and community events with terraces and lounges.
Situation
Located on the streets of Porschestrasse Wolfsburg, against the municipality of the city.
Concept
The building is designed in the form of faculty, closed around its central square. The four parts of the Center formed a single building, divided into separate volumes. This game joints characteristic of the architect, the Center provides its most important features, while separating the areas according to their functions. The link is provided between different units, after successive concatenated units.
Spaces
On the ground floor are businesses on the street, access to the library and conference rooms, access to the youth house, children's library department and the citizens.
On the first floor are the auditorium of the university, workshops and club rooms and a courtyard for various activities. The reading room of the library and auditorium volumes are flying on the street.
Lighting is very special in the works of Aalto. In this case, use lighting, through skylights.
Materials
The facades are of Carrara marble white and blue, combined with sienita Pamir. The interior was used granite and wood.
Drawings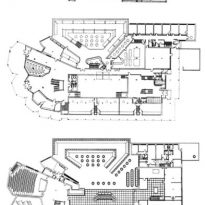 Photos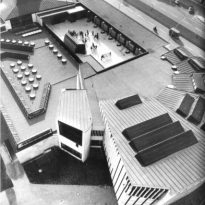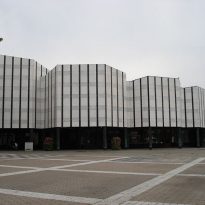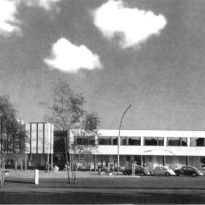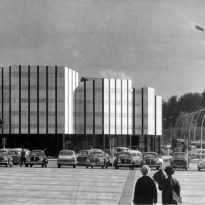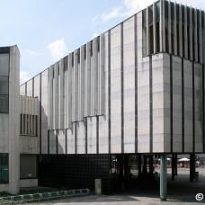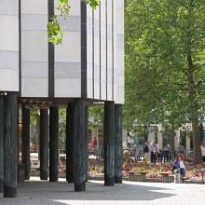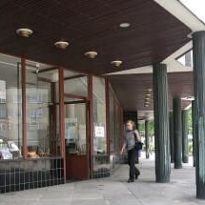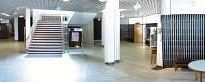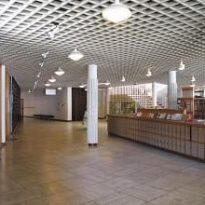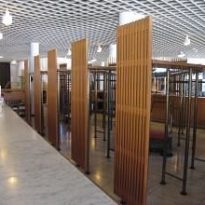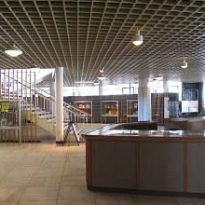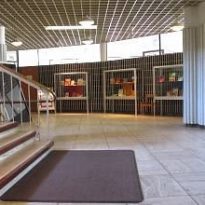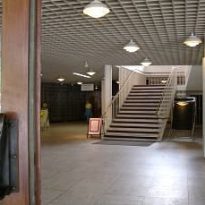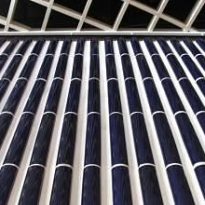 VER MAPA