Location
Milan, Lombardy, Italy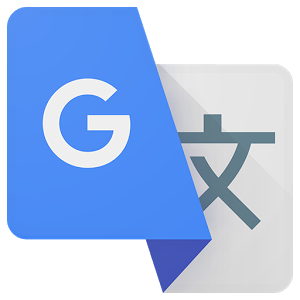 Some parts of this article have been translated using Google's translation engine. We understand the quality of this translation is not excellent and we are working to replace these with high quality human translations.
This article was writen with the collaboration of the architectural studio in charge.
Introduction
The project by architects Giulia Urciuoli, Su Muchien and Andrea Pezzoli seeks to renew an existing Chinese Restaurant.
The idea was to create a Chinese restaurant was different to what everyone has in mind when thinking of these kind of spaces, recover of some of the typical elements from the Chinese culture, avoiding clichés. A place where people can meet Italian and Chinese, eat together and share good food.
The aesthetic image of the restaurant shows the typical way in which Chinese people eat; out of their homes, sitting in baskets, with lights hanging from the trees… it's an attempt to introduce this "moment" for oriental society into an European city like Milan.
Location
The Jiao Wang Chinese Restaurant 1 is located in Via Padova 3, Milan, close to the Piazzale Loreto, Italy.
Concept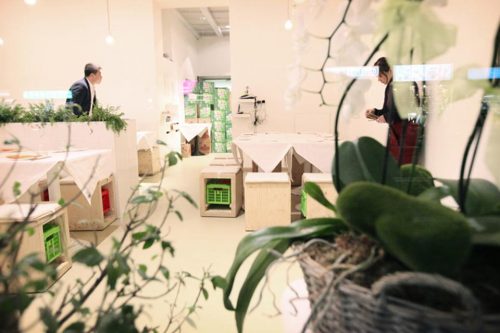 Reform
The idea is to create a continuity between the inside and the outside so that people are encouraged to enter, creating a large single space (that was once divided by a central wall), visible from the outside through the windows, creating an inner center "square", surrounded by houses, as the volume of bathroom that was designed with that shape
"As if one had ended up here by chance, as in the market, and decided to stop to eat some fresh food sitting on whatever can be found in the street"
Spaces
The room only has three areas: one to the left, near the windows, with two rows of tables. Another more intimate area with a long bench separated by a low wall and a third to the right with a large single table.
White is used to soften and brighten the environment, supplementing it with different sized bulbs that hang around from color cables.
Materials
The materials used in the project are simple, low cost construction materials simple, which are given a new functionally and aesthetics. Such is the case of exposed brick wall built with concrete, designed as a performance space for bottles of wine.
The tables are made out of wood, the chairs have been replaced with low backless stools, a typically Asian eating system. These stools are also made of wood and protect colorful baskets in their interior that customers can use to place their personal items such as bags and coats while eating.
Drawings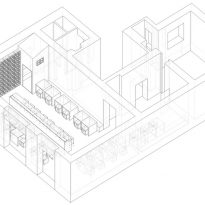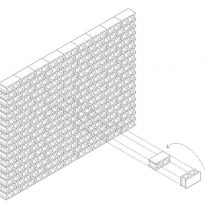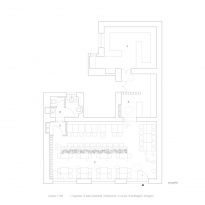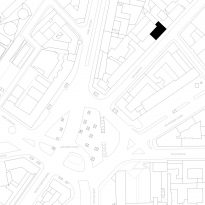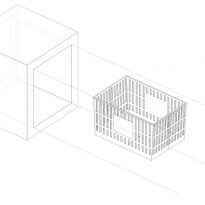 Photos
by Diambra Mariani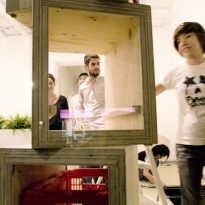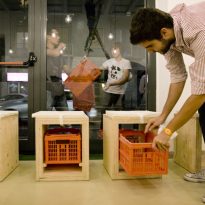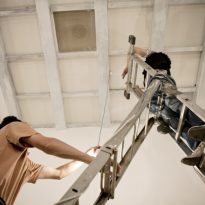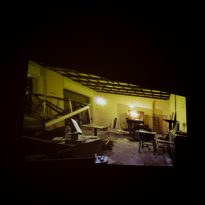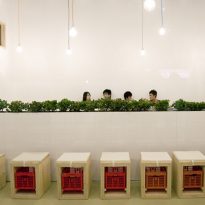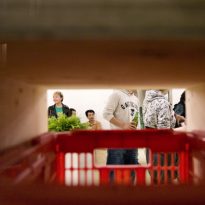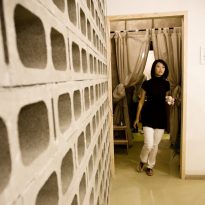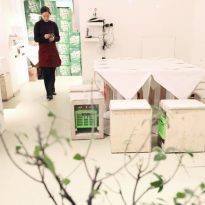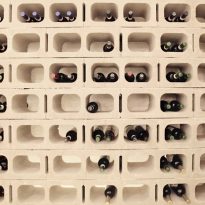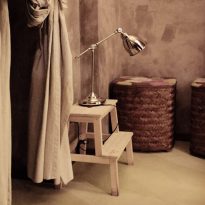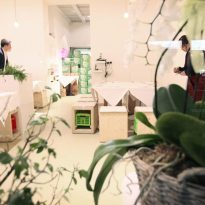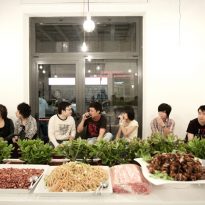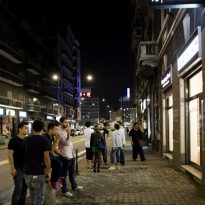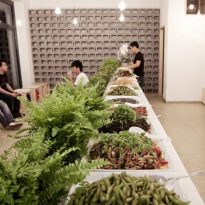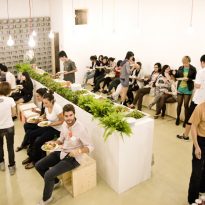 Did you find this article useful?
Really sorry to hear that...
Help us improve. How can we make this article better?
VER MAPA