Location
1114 Sixth Ave at W43, New York, New York, United States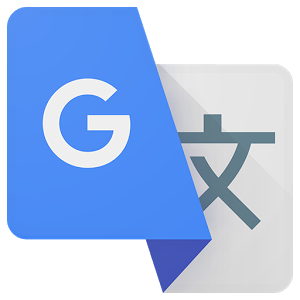 Some parts of this article have been translated using Google's translation engine. We understand the quality of this translation is not excellent and we are working to replace these with high quality human translations.
Introduction
WR Grace is building a skyscraper of 50 floors and 192 meters in height located in midtown New York.
Along with his brother building Solow break traditionally straight profile of the city skyline.
Today the building is owned by Brookfield Financial Porperties, LP although there are several companies that deal.
Situation
The siting of the building is located at number 41 W 42nd St. in front of the Bryant Park which has excellent views.
Meaning
One of the main features of the building are in the shape of its north-south section since these are a step closer to winning height from the floor followed approximately 20 unchanged until the top floor.
This results in North and South façades vertically curved as they resemble a mathematical asymptotic value tends to reach it without ever leaving the function is lost in the infinite.
This design reminds us of another draft Bunshaft, Solow Building. This is no coincidence as the architect for the WR Grace used the initials of the building facade and Solow were rejected for the second.
Spaces
The use of the office building in its entirety.
At first, were in the headquarters of WR Grace Corporation who shared with Deloitte & Touche Corporation.
Today the building houses a number of other companies among which AOL Time Warner and Limited Brands.
In 2005 the University of New York Ciy opened a center to welcome new students on the ground floor of the building. These are offices where potential students can can go for information on the facilities of the university.
The building has an underground car park with capacity for 185 vehicles.
Materials
The facades of the building are covered with travertine marble. The color of travertine clear contrasts with the dark tone of the windows giving a light to the building of their own neighbors are.
Drawings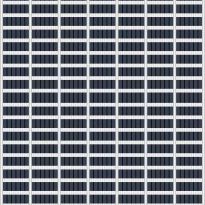 Photos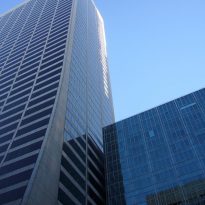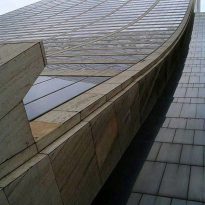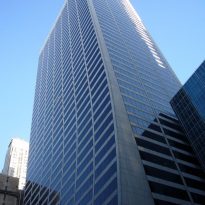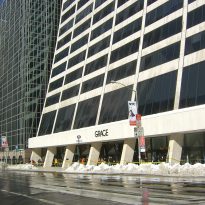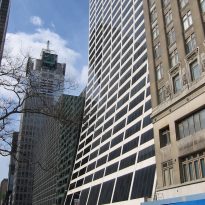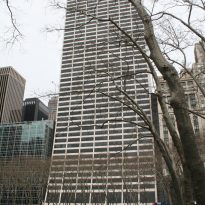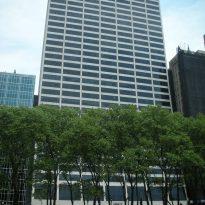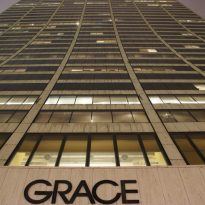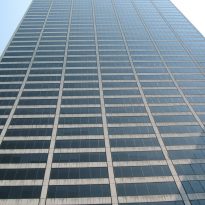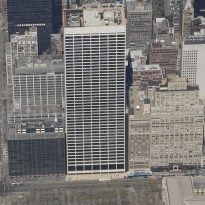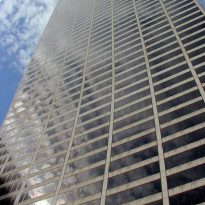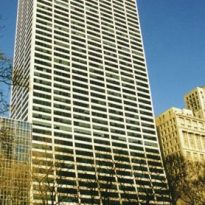 VER MAPA