Remodelation Architect
Pierre Accarain & Marc Bouillot
Location
Sint-Genesius-Rode, Brussels, Belgium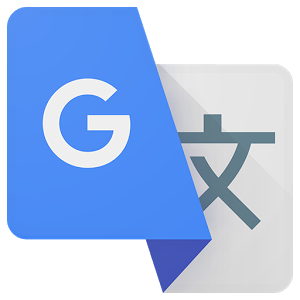 Some parts of this article have been translated using Google's translation engine. We understand the quality of this translation is not excellent and we are working to replace these with high quality human translations.
Introduction
Designed by Marcel Leborgne, a founder of the Belgian architects pioneered modernism and contemporary architecture in their country, Villa Dirickz was built for Mr. Dirickz, director of iron and steel factory Forges de Clabecq, loving person of art, theater and glamorous life.
Built between 1929 and 1933, the property went through a period of neglect until 2007 when it was purchased by the developer Alexander Cambron, who devoted years to reform.
Situation
Dirickz Villa is located in Maria-Joannalaan 28, Sint Sint-Genesius-Rode, a city located on the periphery of Brussels, Belgium.
Concept
During Modernism in architecture and decoration, we see a shift towards a more industrialized production. This meant abandoning the sinuous lines, that machinery could not go in favor of the abstract straight lines.
Marcel Leborgne designed a veritable palace for Mr. Dirickz. Villa Dirickz form a virtual cube in which the architect has played with forms to produce a homogenous agglomeration of geometrical volumes.
Spaces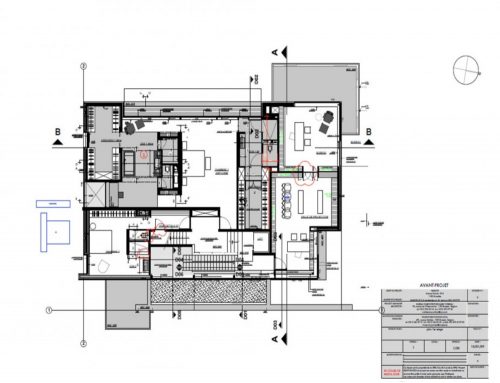 This building whose facade to the street is strongly influenced by Le Corbusier, it is more like a palace than a villa. In the rear facade the architect used a Art Deco style.
The reform undertaken by its new owner, four bathrooms were added, originally there was only one. An indoor pool and an elevator was also added. With almost 1,000 square meters, 400 terrace and over 20,000 square meters of garden, this villa has been dubbed "castle of the century".
Description
The outstanding part of this great villa lecorbusiano style, designed for a customer who wanted to live in a place that recrease the atmosphere of a palace, is constituted by an external spiral staircase made of reinforced concrete, with a height of 15 meters linking the garden with sun terrace, on top of the house.
Inside, the central part of the public area was occupied by a water mirror, made of marble, above which the big illuminated hall balconea on the special font is displayed and the fail light of the windows of this plant to illuminate the mezzanine. This theatrical device along its entire lift, situated outside the center of the rear, from the first floor terrace, a blind wall moldings tour that create a chiaroscuro effect and accompanied by full height windows erect side.
The house is surrounded by numerous terraces on all plants communicating with the garden via stairs.
Materials
Concrete, cast iron and is mainly used in the original construction. The indoor pool was made with marble and open facades with tall windows. In two of the facades of the ground floor, rows of small round windows reminiscent of the "porthole" vessels were opened.
Reform
The transformation and restoration of the Villa Dirickz, involved the recovery and conservation of the structure of reinforced concrete beams and the whole building in general, frames, railings, floors, windows.
The ground floor, originally intended for service personnel was completely transformed, built in place an open garden pool. To transform this plant most original load bearing walls had to be demolished and replaced with no prominent steel frames.
Since it is a listed building, all interventions had to realizrse with respect to the original building. The structural elements of floors, walls and beams were made on dimensional bases that do not correspond to current standards: the small cross section of the elements made each intervention proves delicate.
Drawings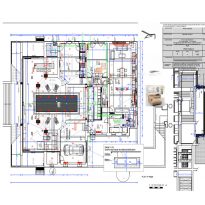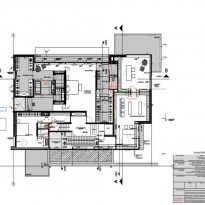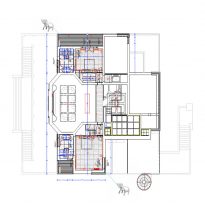 Photos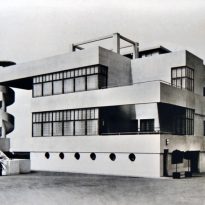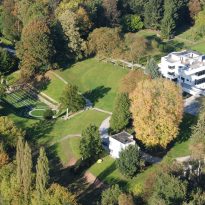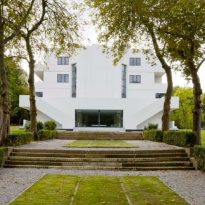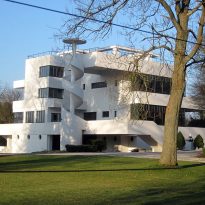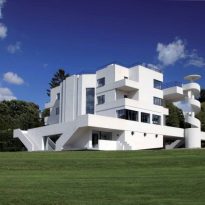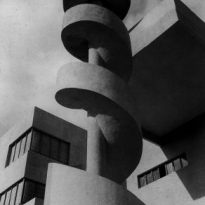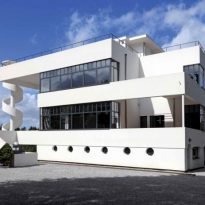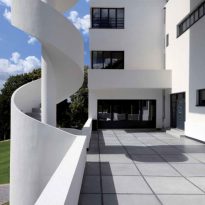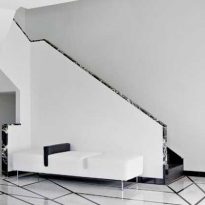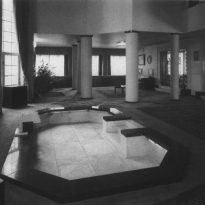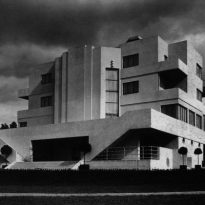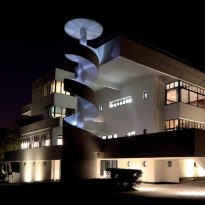 VER MAPA