Location
Pozuelo de Alarcón, Madrid, Spain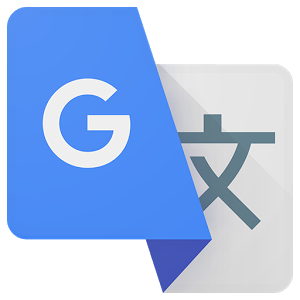 Some parts of this article have been translated using Google's translation engine. We understand the quality of this translation is not excellent and we are working to replace these with high quality human translations.
Introduction
The architect Campo Baeza carried out as follows in the works, their principles of essentiality in the construction of the idea. In the late eighties and during the nineties made a series of experimental homes, which together formed a manifesto on the use of light in binoculars spaces monochrome tones close to white. Turégano House, owned by Roberto Turégano graphic designer, and Gaspar House are the most representative buildings of this phase.
Turégano House was the result of a competition launched by the owners in his architect friends.
This work earned Campo Baeza Special Prize World Architecture Biennale 1989, Sofia, Bulgaria.
Location
The house is halfway up the hillside implanted in Pozuelo de Alarcón, Madrid, Spain. It´s in the corner at the intersection of Constantine Rodriguez and Enrique Alvarez Diosdado.
Concept
The topographical location, halfway up the slope, the enforcement of the ordinances and the most economical compositionally resolved with a simple and pure of a white cube, 10 feet square.
In this house presents a triple height space diagonal. The vertical stacking spaces between them diagonally conectdos marked out in the entrance slits of light.
This becomes the central theme of the house. On your way east-south-west, the light is being collected, trapped by windows and cracks, becoming, in his motion, spatial character of the project. It is a space traversed by a light diagonal slash.
Spaces
The white cube is divided in two: the northern half, with the zone server, and the southern half, with the spaces served. The first includes a central strip with bathrooms, toilets and stairs. The bedroom and kitchen face directly north. In the middle lie served the living and dining spaces with double height, and the study on the top. The study overturns on the dining room and this one on the diagonal to be producing a triple-height space.
The cubic nature of housing, is accentuated by the tension of the glazing flush with the facade, and the white with everything in it is resolved.
Drawings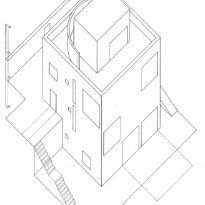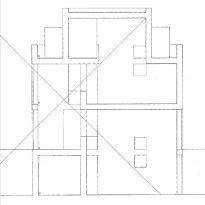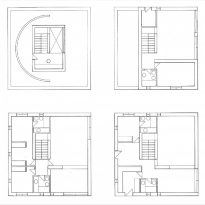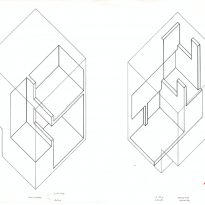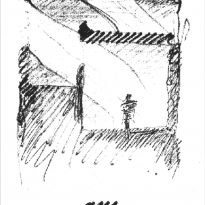 Photos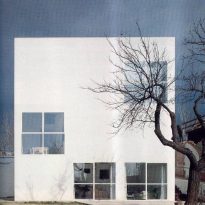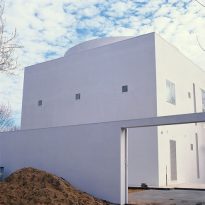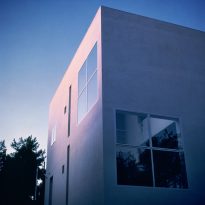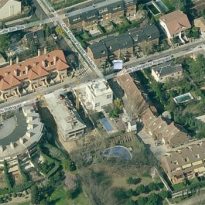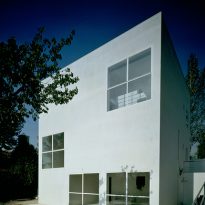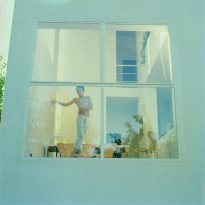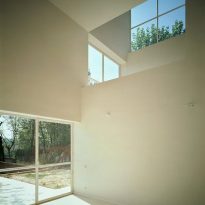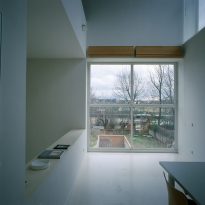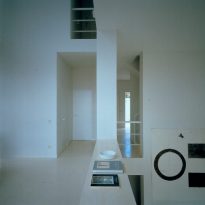 VER MAPA