Location
Nordrhein, Dusseldorf, Germany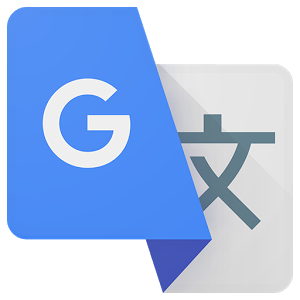 Some parts of this article have been translated using Google's translation engine. We understand the quality of this translation is not excellent and we are working to replace these with high quality human translations.
Introduction
This project is part of an urban intervention that reformulates a significant area and decadence of the city of Dusseldorf, this area is considered a public office and includes mainly devoted to art and communication.
The rehabilitation of the waterfront to the city aims to provide a public service and open, while highlight the rise of the city as a cultural and business center.
The program provides 28,000 square meters of commercial office space in three separate buildings, promoting open space and minimize the total mass, the use of the offices would be for advertising, insurance agencies and related activities.
Location
This project is located on the east bank of the Rhine waterfront in the heart of Düsseldorf in the south adjacent to the residential and municipal and financial district to the east. The terrain is flat and is bordered on the ride from the docks, so you can enjoy sweeping views of the Rhine in both directions.
The new building adjoins the east and west edges. The southern boundary is defined by a future streetcar line along the Stromstrabe. The North is defined by the marina and across Zollhafen Park Bilk."
Concept
Architect looking through the volume and exterior materials give each building its own identity. The project is understood as a single entity provides an urban resort by the consistent application of a aventanamiento identical in all fronts and a relationship to the ground level.
The architect also looking for natural ventilation of the building allowing all to be opened, as well as the provision of these, which together with the curved walls enhance the visual look and allow most of the offices are somehow overlooking the river Rhine
Spaces
The three office towers have between 300 and 500 square feet, clustered around a central core, which provides very different possibilities in a flexible and articulated volumetry.
The floors allow open and modular organization of the offices according to the needs of each tenant. The three towers stand in a large square crossed by a variety of paths that connect the street with the port. Po sector last parking lot is located below street level.
Structure and Materials
The three buildings are built with concrete slabs and have windows punched into the exterior facade, the finish of each building is different: the main building is completely covered in metal panels (steel), the East Tower (the highest) is covered in plaster, and the west tower is clad in brick.
Drawings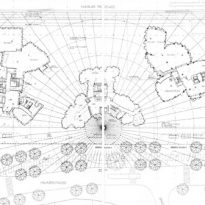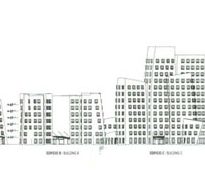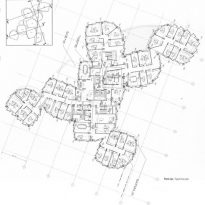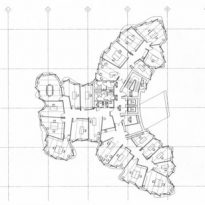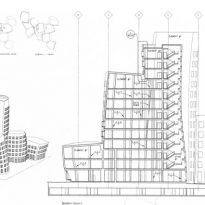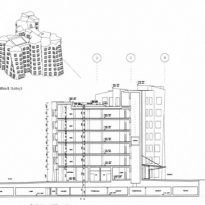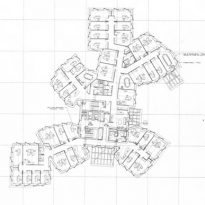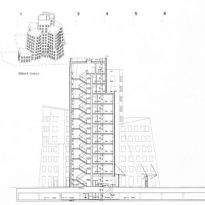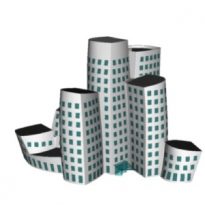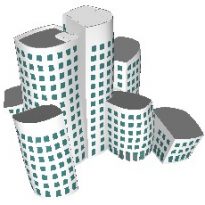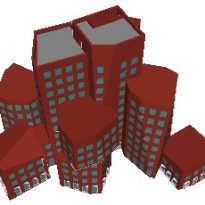 Photos
WikiArchitecture Photos (June 2019)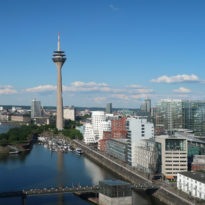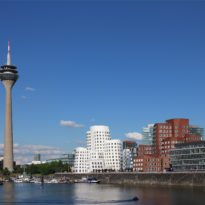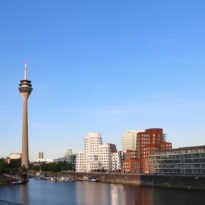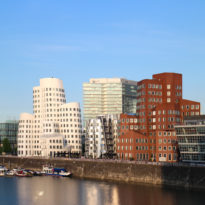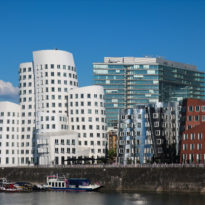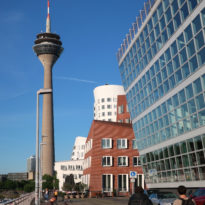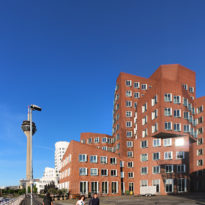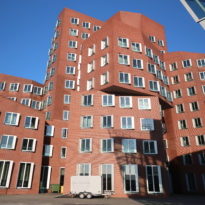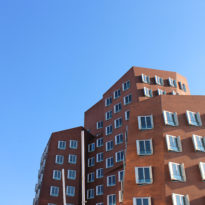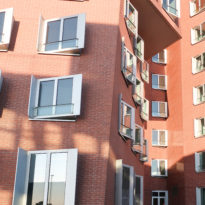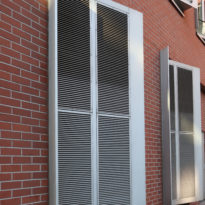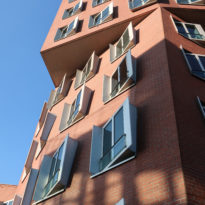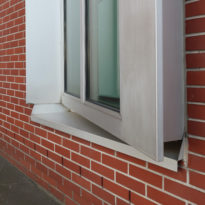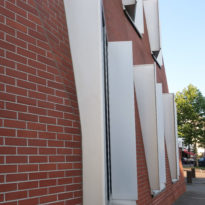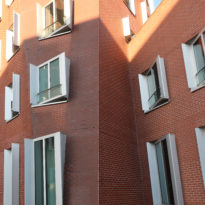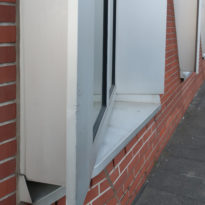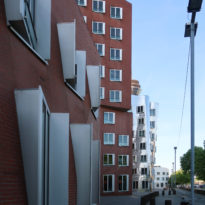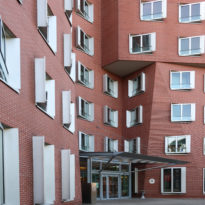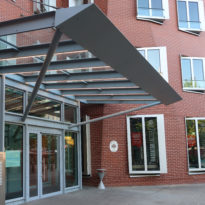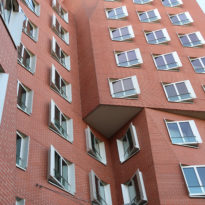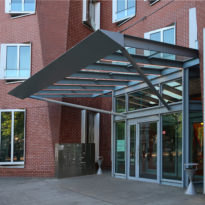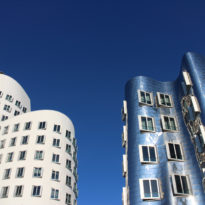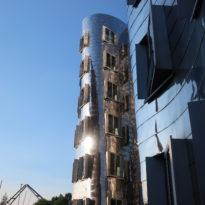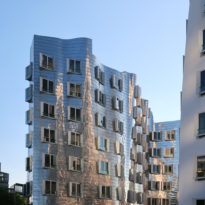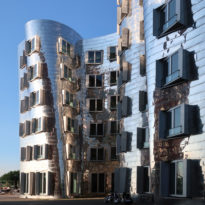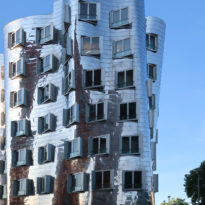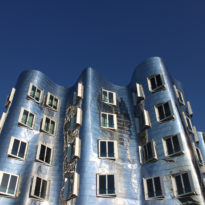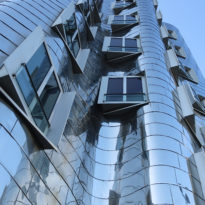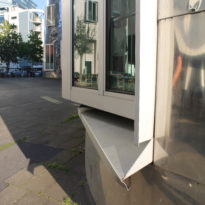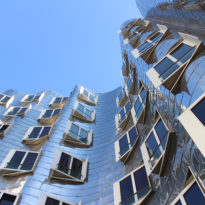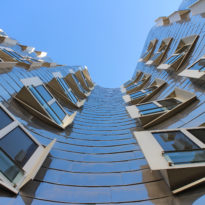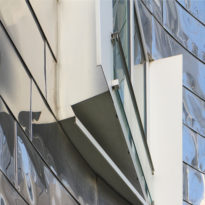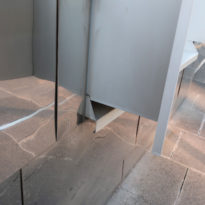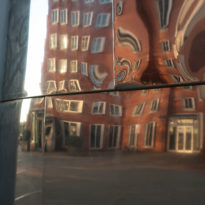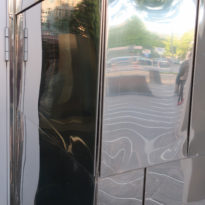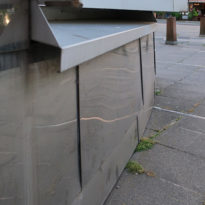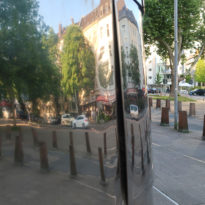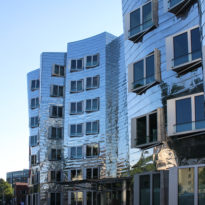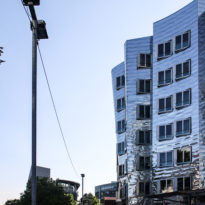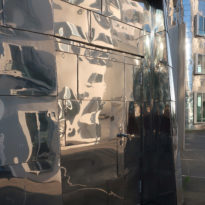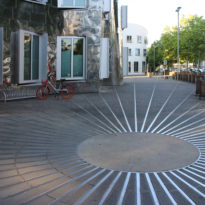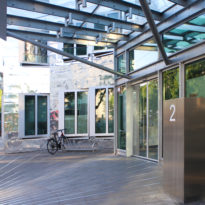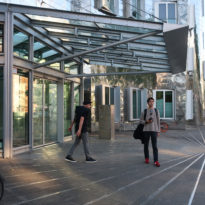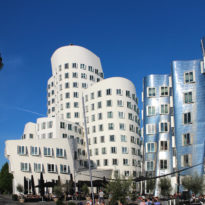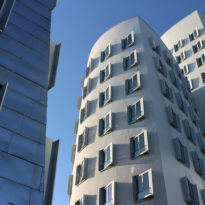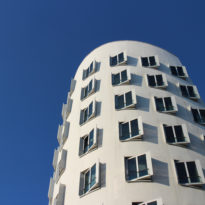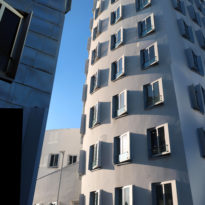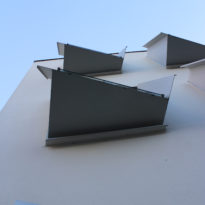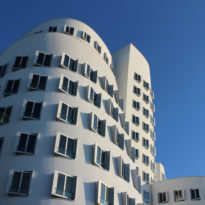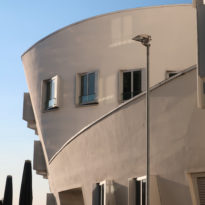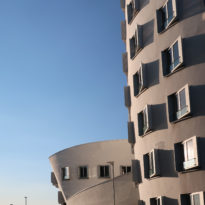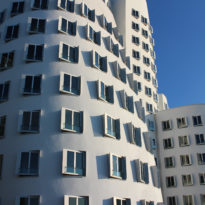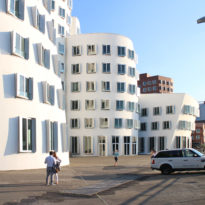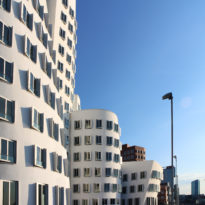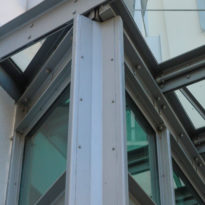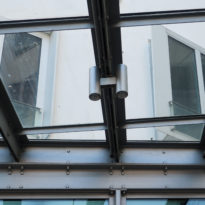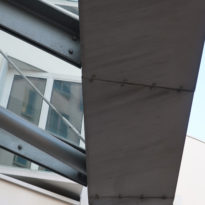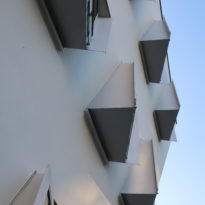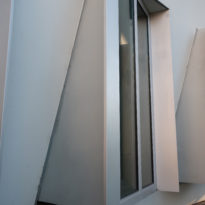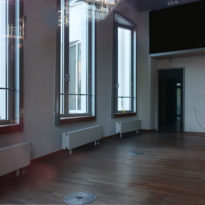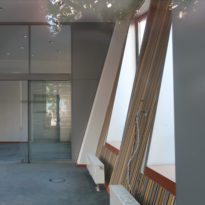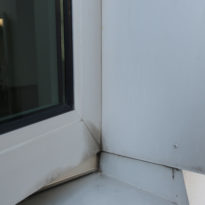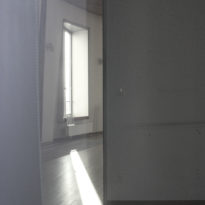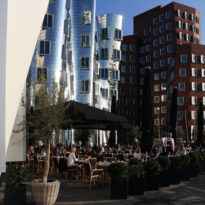 Other photos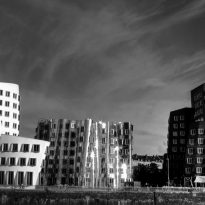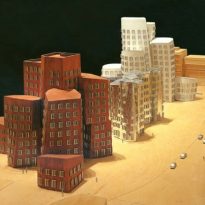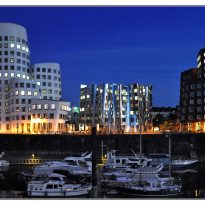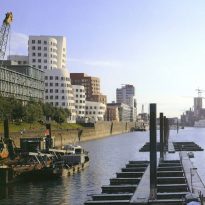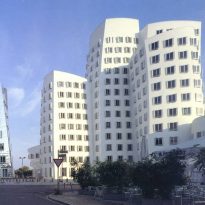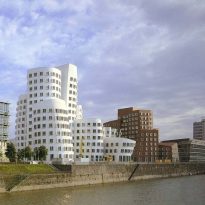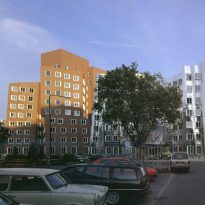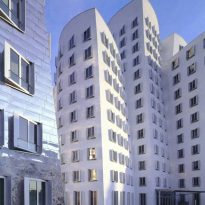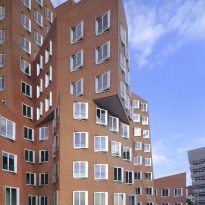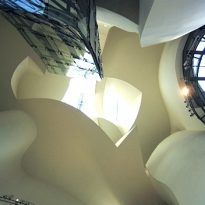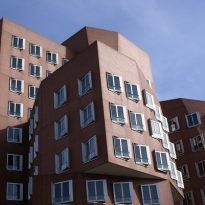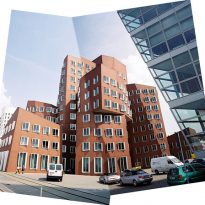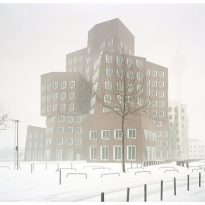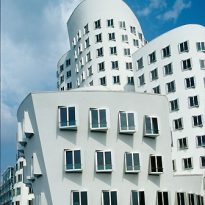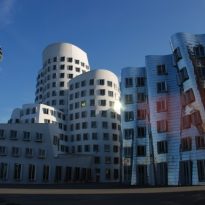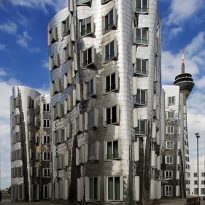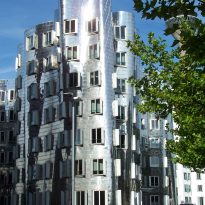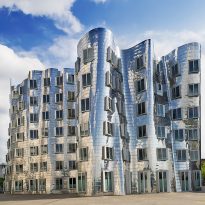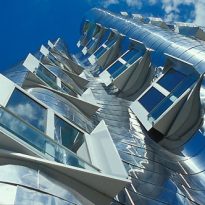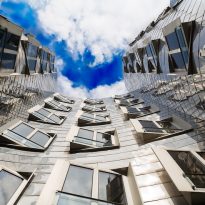 VER MAPA