Structural Engineer
Fernando Valdivia, Sergio Barrios
Construction Company
Buckle y Konno
Location
Playa, Lima, Peru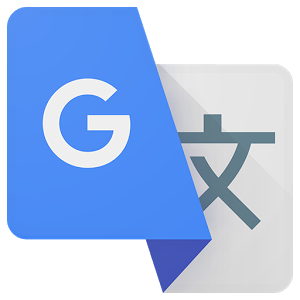 Some parts of this article have been translated using Google's translation engine. We understand the quality of this translation is not excellent and we are working to replace these with high quality human translations.
This article was writen with the collaboration of the architectural studio in charge.
Introduction
Project won the Silver Medal at the XI Biennial of Mexican Architecture.
Location
Located on a beach at 50 kilometers from Lima, Peru, 22 consists of four departments of the beach for members of one family.
The rectangular field has an area of 389 sqm and spectacular seascape views.
Respecting the rules of the complex, the project will be uprooted to 2 m in height of the pier with a common area that includes pool, lounge, patio, kitchen and services.
Concept
The concept of joint and separate volumes departments overlapped, creating a compositional diversity between indoor and outdoor.
Each living space seeks to enhance the action of looking at the landscape, resulting in a different project in relation to the privileged views yet articulated a profile and subtle strength of the boardwalk.
Spaces
Four departments are achieved approximately 185 m². The suitability of the set is accomplished by articulating the spaces with a large central courtyard covered with a wooden operable area provides a space character and swap sheets in the common area gives preference to the more attractive view of the bay.
Structure
The structural resolution creates wide open spaces and free of elements, creating large gaps that are reinforced with operable walls and allowing blur the interior – exterior. It is a project with great architectural program strategically determined by achieving the optimal use of space and the relationships of these with the landscape.
Drawings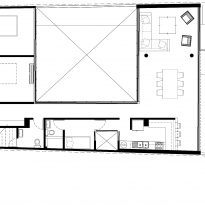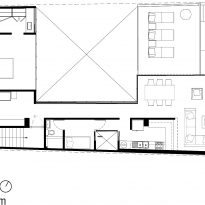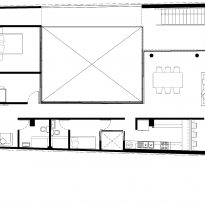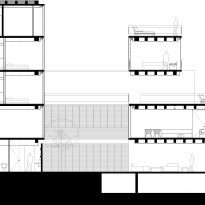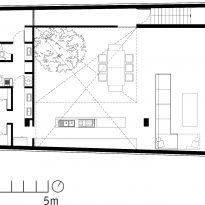 Photos
by Eduardo Hirose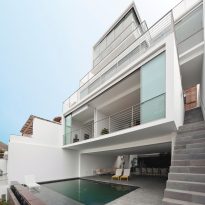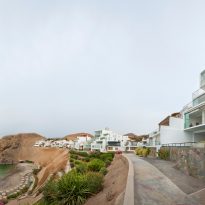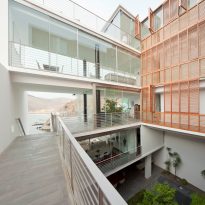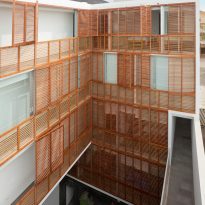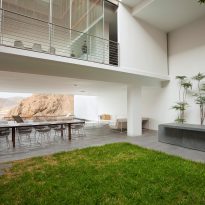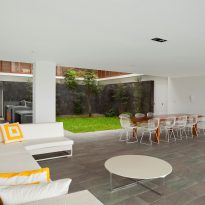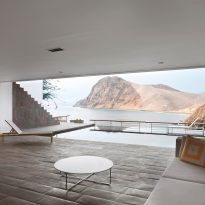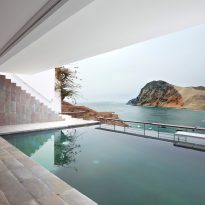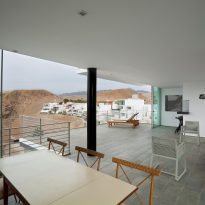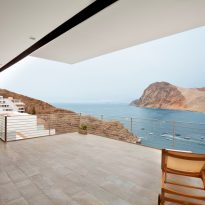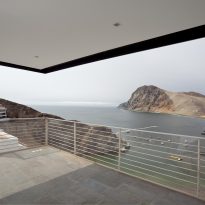 VER MAPA