Location
Buenos Aires, Argentina
Introduction
The building is the result of a National Project for the headquarters of a company engaged in the manufacture of steel, giving the first prize of the National Endowment for the Study of the Arts to M.R. Alvarez.
The headquarters for the Mixed Society of Ironworks Argentina (SOMISA, Sociedad Mixta Siderúrgica Argentina in Spanish) was the first building erected entirely in steel in Argentina and the first entirely welded building in the world. Currently, it houses National Advisory Commission on Persons with Disabilities (CONADIS).
In spite of being a building whose materials are not those that define the character of the avenue in which it is located, their particular treatment, composition and color integrate seamlessly with its surroundings and is a valued material.
Location
Located at the corner of Avenida Belgrano and Diagonal Julio A. Roca in Buenos Aires, capital of Argentina.
Spaces
The building is comprised of 7 floors underground and 14 floors above the street level.
The vertical components were projected in two groups, constituting the axis, and are the backbone of the composition, independently formed for the public, employees and senior staff.
It was one of the few buildings in the city center that was built on a terrace with a heliport, which later became obsolete by the poor state of maintenance.
Structure
The symbolic value of the building lies in its structure, a living skeleton surrounding the glazed surfaces, without sacrificing functional aspects.
Constructively, the building is divided into two parts:
• The first part is underground, built in reinforced concrete to a depth of 24 meters.
• The second part above grade, with metallic structure and implemented with all components pre-assembled and dry.
The steel structure is supported by four large steel columns. The two verticalcircular cores are marked on the front. This expresses the idea of building modular industrial construction.
It was conceived as a mechanism of high precision, with only 3 mm of steel, and made with flat plates which were shaped into columns, beams and mezzanines. At the time it represented a technological challenge with no historical background.
Materials
The structural elements, floors, exterior cladding and interior partitions are fully made of steel, the base industry of the country, of which SOMISA was a main producer.
The entire perimeter of the building, which is glazed, was treated with UV blocking panes and features a double air chamber inside to achieve an optimal thermal and acoustic insulation.
The building consists of an outer skin of glass with an infrastructure support of steel, vertical and horizontal structure of steel, and prestressed reinforced concrete core foundation.
Drawings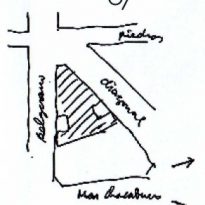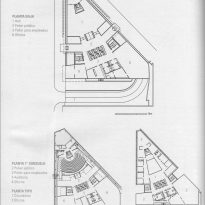 Photos
by WikiArquitectura (November 2016)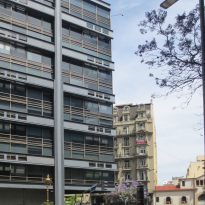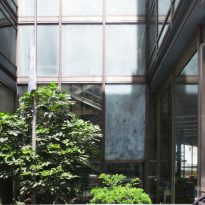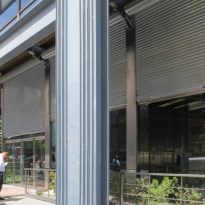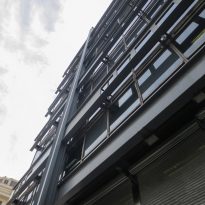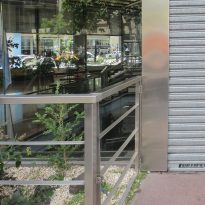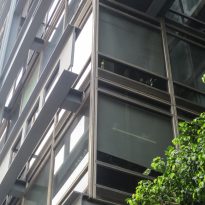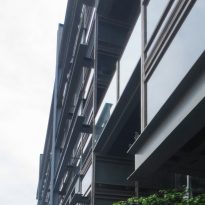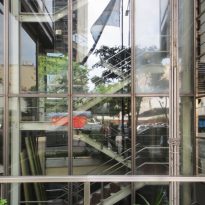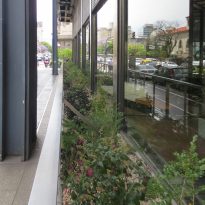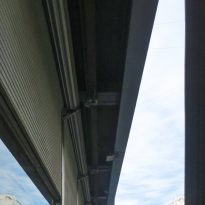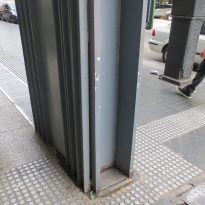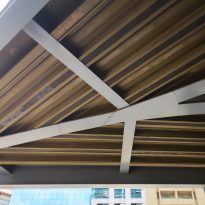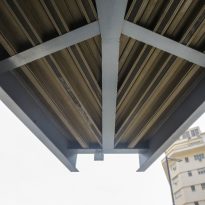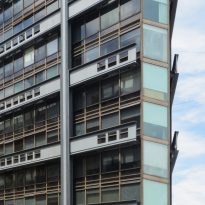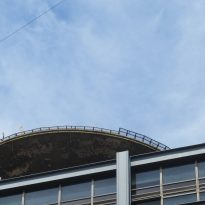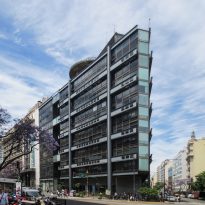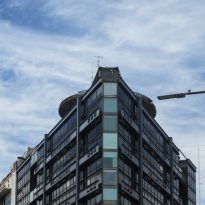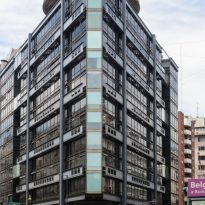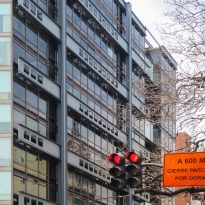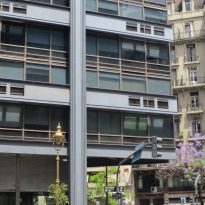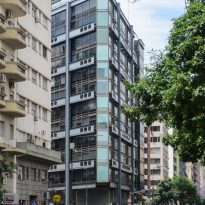 Other Photos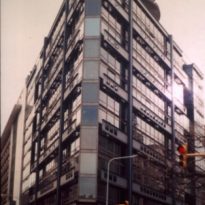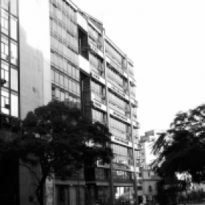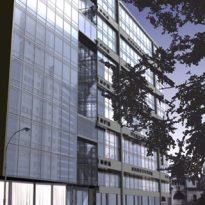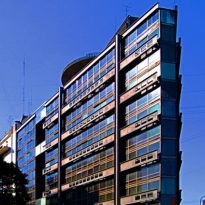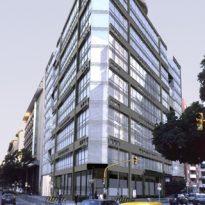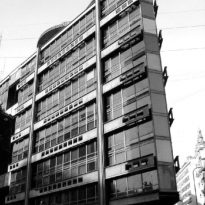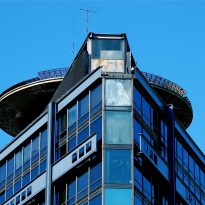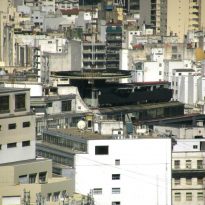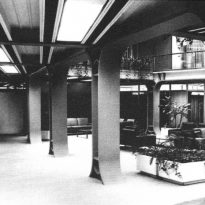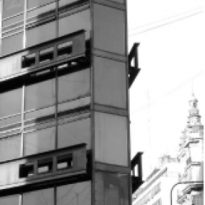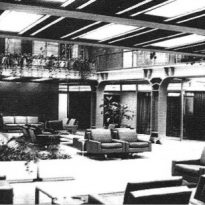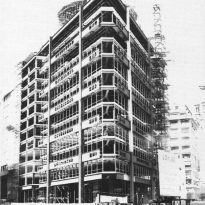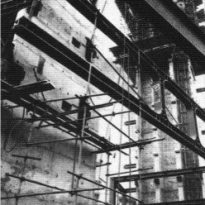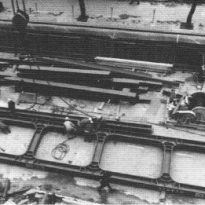 VER MAPA