Technical Architect
Enrique Llinares
Structural Engineer
BOMA Levante
Construction Company
Grupo Secopsa
Developer
IVVSA, Grupo Valenciano del Alquiler Protegido
Location
Sociópolis, Valencia, Spain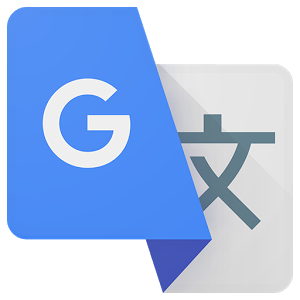 Some parts of this article have been translated using Google's translation engine. We understand the quality of this translation is not excellent and we are working to replace these with high quality human translations.
Introduction
The Solar Tower built by Abalos + Sentkiewicz, away from the classic social housing exploring through its curved shapes the formal possibilities of the type tower.
Description
The building consists of a lower body in four heights and a tower, built with industrial materials, organized in a conventional manner with a sturdy base, and regulate stem and scored formed from various curved geometries, reminiscent of the towers medieval.
Sustainability
The building form has allowed to develop a comprehensive sustainability program, given that vertical constructions favor sun exposure and cross ventilation, the latter being very important in a humid and sunny as the region instead Valencia.
With the ventilated façade, which allows the reduction of heat gains, and operability of the holes have been able to take full advantage of the mild climate of the area, yielding an average of 300 days a year of passive comfort in homes with a minimal environmental impact and maximum use of the landscape potential of building construction. This envelope serves a constructive while compositional order, which is formed by alternating two sets of bands, holes and opaque rings of the ventilated facade.
Housing
The 124 homes available to the tower are organized around a core optimized, presenting a double orientation that allows them maximum available bioclimatic building, sun exposure and ventilation.
The Solar Tower has 480m2 and 6.200m2 for commercial premises for parking.
Situation
The tower was built on the plot of the new district Sociópolis R.20, Valencia, Spain.
Sociópolis
This project promoted by the Generalitat de Valecia aims to create a new type of affordable to the needs of new households, emancipated youth, seniors, families monoparetales, etc. housing, following the modern tradition of investigating and proposing new habitable environments responding to society of the time.
The project was presented at the Valencia Biennial 2003, involved 13 international architects. It provides a new model of urban development in which housing and multifunctional facilities were integrated in an agricultural environment, modeled after the "hortulus" Mediterranean proposed.
After his presentation he decided a first neighborhood of 2,800 public housing (650 rented), south of the city of Valencia, in the hamlet of La Torre, located on the new Turia River, in an area of approximately 350,000 m2 under the slogan of protecting the landscape and the environment. In the district four historic farmsteads are preserved, and around these areas "urban gardens" care for the inhabitants of the neighborhood are raised. Also in the neighborhood social interaction and sense of community through sports facilities including a soccer field, athletic track, playgrounds and skating are encouraged.
The proposed buildings are oriented towards all the central green area which covers an area of ​​120,000m2, being accessible from a traffic circuit perimeter surrounding the complex. Besides blocks and towers, the neighborhood has buildings of equipment containing a hybrid program, around which life is organized published in the neighborhood. On the one hand rental housing aimed at young people under 35 and seniors will be implemented, and secondly all public buildings fulfill their social mission through programs that promote human relationship as an art center, a kindergarten, a sports area, community center, youth center and workshops for artists.
Structure
Its bidirectional reinforced concrete structure is HA-35, and combined with pillars shielded with a central core slabs covering the horizontal needs.
The extruded from a plant type that accounts for the complex program of social housing tower, developed in height from a double socket until a curved top designed with aerodynamic principles.
Materials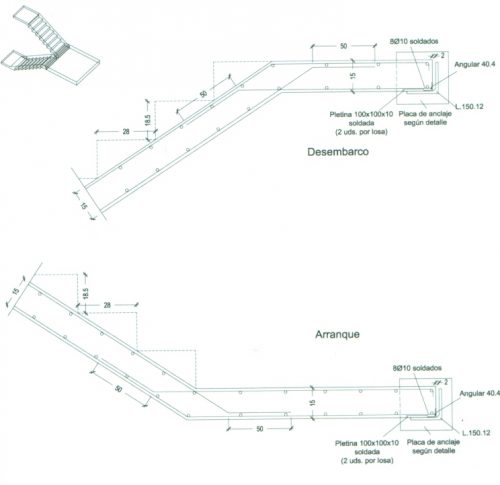 Despite the budget constraint in a project of this type, it has provided comfort homes, particularly in relation to sustainability.
Ventilated façades have been coated externally with mini-corrugated sheet aluminum.
All joinery with thermal break system and low emissivity glazing.
The windows have screens darkening.
Each home has an individual climate control.
Precast
The service stairs and toilets have been both fully industrialized elements that have been used in construction.
These have been resolved with prefabricated reinforced concrete stringers who came from the factory completely finished, including final coating materials.
A total of 119 fully prefabricated modules, which were installed in dry direct final finishes from the workshop were placed.
Drawings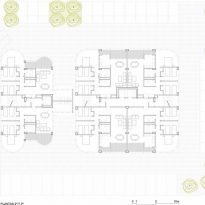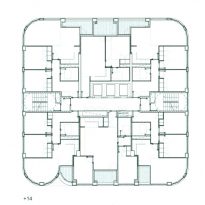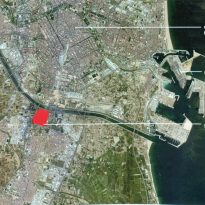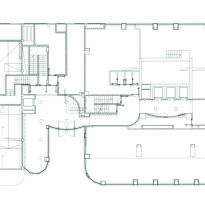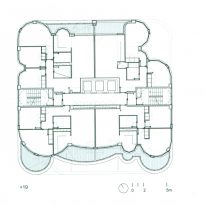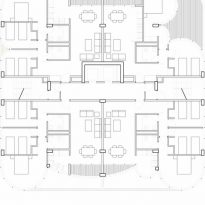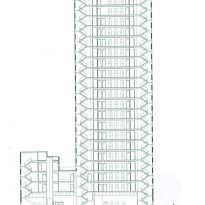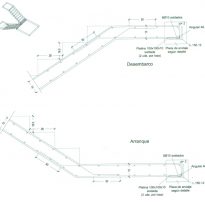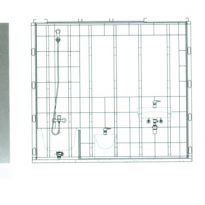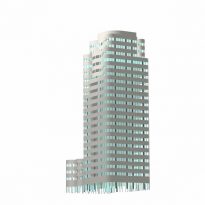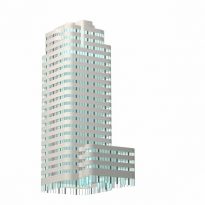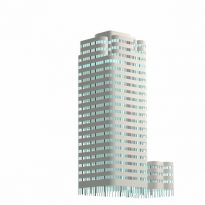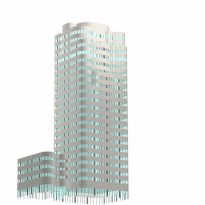 Photos
by José Hevia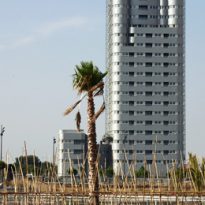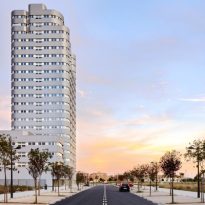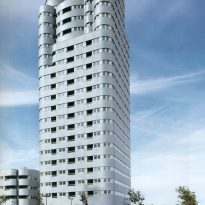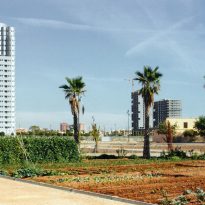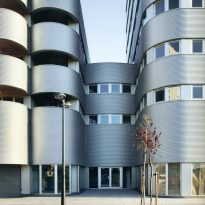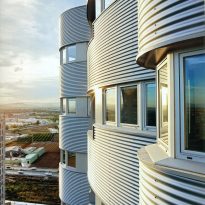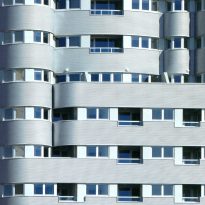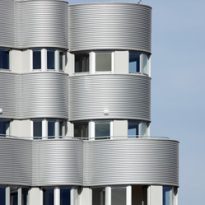 VER MAPA