Construction Company
Begar Construcciones, S.A.
Built-up Area
10.165,71 m²
Location
Carabanchel, Madrid, Spain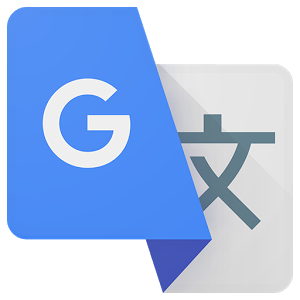 Some parts of this article have been translated using Google's translation engine. We understand the quality of this translation is not excellent and we are working to replace these with high quality human translations.
This article was writen with the collaboration of the architectural studio in charge.
Introduction
64 housing in Carabanchel Ensanche 6
Addressing housing and serial grouped in a linear construction, suggests the possibility of finding parallels between the world of collective housing and train. The train is a simple function object (roll) and for complex (comfort, strength, tightness, speed), which has put the industry on the urgent need to standardize. In the architecture we propose, the image of the buildings is the resounding volume slid together. They define a horizontal movement of one over the other, pierced by two rows of windows, with different locking systems.
Spaces
Today, the economic factor requires the rationalization and standardization in the housing affordable price.
But on the other hand, the increasing complexity of our requirements requires flexibility. For this purpose, the skeleton construction is the right system. It enables streamlined construction methods and at the same time, the division inside unhindered.
If we consider the kitchens and bathrooms, with facilities such as core fixed, the remaining space can be broken by moving walls.
Depending on the day or night the space of the home will vary, will be transformed. In the peak period during the day, the walls were collected and the beds are hidden in the niches on the closets and hallways of the backbone. Is at night when the space is re-partitioning and emerge rooms and beds for the rest period.
Drawings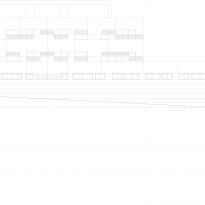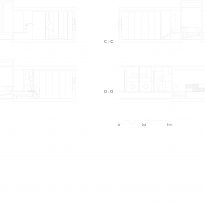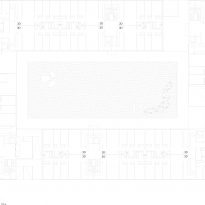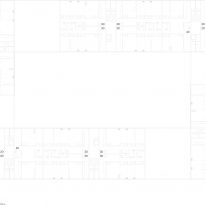 Photos
by Eduardo Sanchez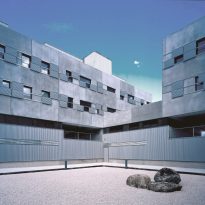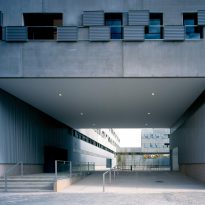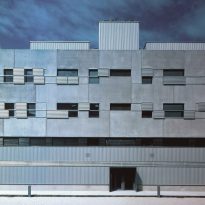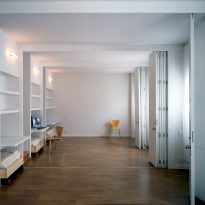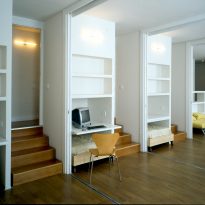 VER MAPA