Location
Lyngby, Copenhaguen, Denmark
Introduction
In the 1959 Siesby House project, Arne Jacobsen presents a more refined vision than in that of his previous work, the Kokfelt House of 1957.
Situation
The house is located on a hillside with a fairly steep slope and oriented to the south, in Lyngby, Copenhagen, Denmark.
Spaces
The basement houses a warehouse and a library with working space for the owner.
The bedrooms and the kitchen open to the south and the lounge area to the west.
The north facade has no openings, with the exception of the entrance door.
The space of movement of the house is a space of considerable dimensions, illuminated brilliantly, giving it an extension of being.
Structure
The basement is a nave or corridor formed by two brick walls arranged in parallel, so that the north side of the wall serves as a retaining wall. The wooden structure projects outward over the lower walls, forming the body of the edifice, a much ampler structure raised above the land on which the foundation is placed.
The eight woodedn joists that support the main structure are placed across brick foundation walls and form cantilevers that accentuate the effect of light and space. So the house is presented as a delicate envelope of wood and glass deposited on the foundation and connected to the ground only by a few stairs parallel to the facade.
Materials
The home is of mixed construction, consisting of a brick foundation which supports a wood and glass main structure.
Drawings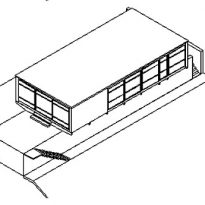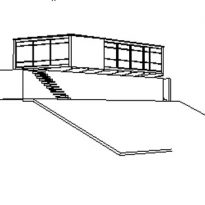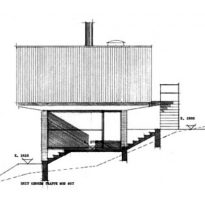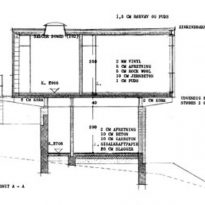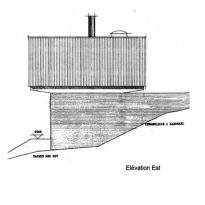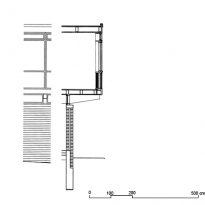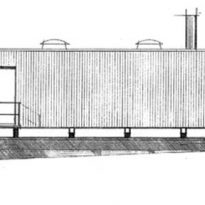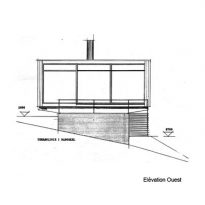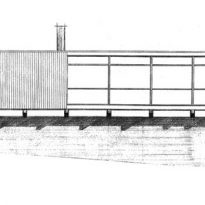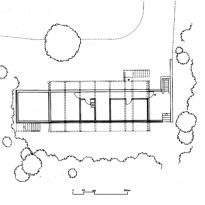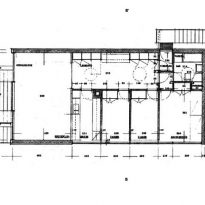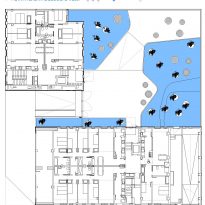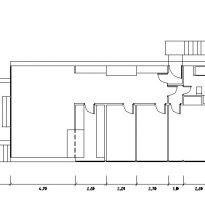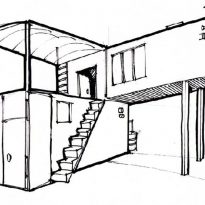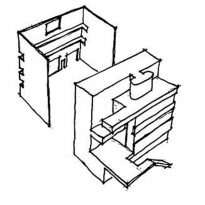 Photos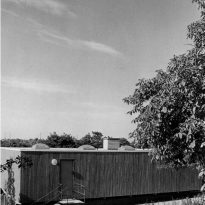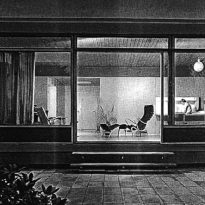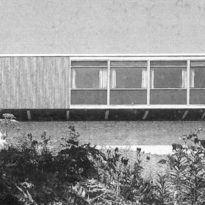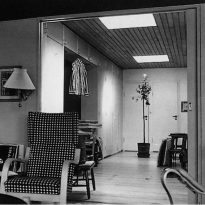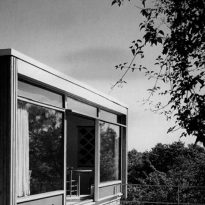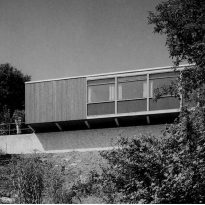 Did you find this article useful?
Really sorry to hear that...
Help us improve. How can we make this article better?
VER MAPA