Location
Paseo Cesc Bas Nº 3, Mollet del Vallés, Barcelona, Spain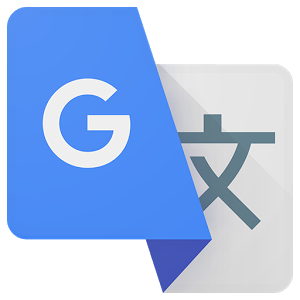 Some parts of this article have been translated using Google's translation engine. We understand the quality of this translation is not excellent and we are working to replace these with high quality human translations.
Introduction
The school is the work of Gallecs architects Jaume Bach and Gabriel Mora. In 1997, I was awarded the Prize for this work FAD Architecture and Interior Design.
Situation
Located on the outskirts of Barcelona, in Mestre Vinyes, Mollet del Vallés.
The area lacks referring to facilitate the characterization of the site. Highlighted on the site, a sports complex and the highway. The rest of the surrounding architecture is homogeneous.
The fabric is regular, apple orthogonal. The land is bordered on three sides by streets. The street in front of the Salvador Espriu leads southwest corner of the plot, altering the homogeneity of the context.
Furthermore, the ground has a steep slope in north – south.
Concept
This is a complex geometrically regular and orderly, respecting the environment. The project itself is enclosed, with a speech essentially introverted.
Formally, this is the addition of three volumes, L-shaped line that generate three courtyards, bound on three sides of the building and on the fourth side open to the street.
The slope of the land makes each L is distinct from the rest at a level, creating a profile that shows staged in the west facade of the whole.
Each has a patio and a different role.
Spaces
The first courtyard is at the southern end. This income is generated from outside the western facade, through a gate that generates the structure of the library. Around this courtyard, open public spaces more complex as the hall, library and gym.
The second patio takes a more private and quiet, defined by classrooms that open to it. L located in the middle, the courtyard is more strictly defined by architecture.
The third courtyard is the northern end and is surrounded by classrooms. This, however, is more open than its predecessors, incorporating the surrounding landscape and vegetation.
The east and south sides of the past two courtyards are formalized through the classrooms that are occupied. The northern front is defined by the traffic and access to classrooms. The treatment of the facades, the play uses the interior.
Along the west facade are the space of income and the playground, that stand between the volume of the school and housing environment.
Materials
Enclosures for the traffic is materialized with brick walls with small holes as windows.
The cross paraments for classrooms and public spaces of the building are lined with galvanized steel plates arranged in a horizontal direction, easing the general feeling of volume built.
Drawings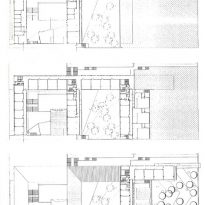 Photos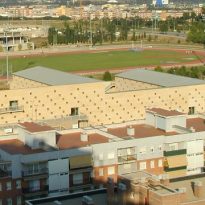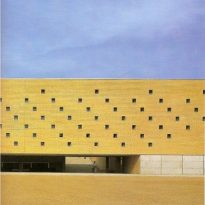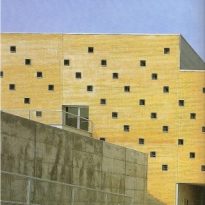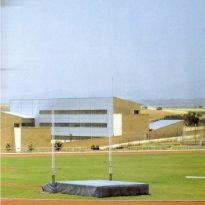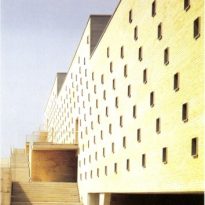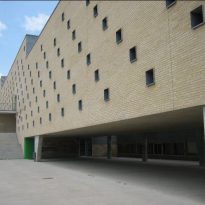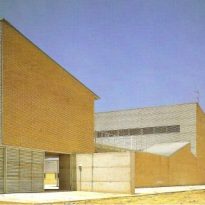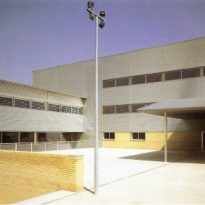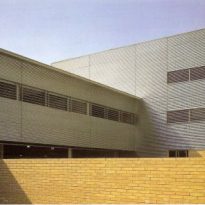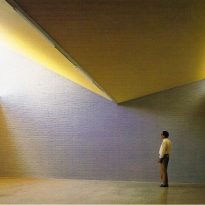 Did you find this article useful?
Really sorry to hear that...
Help us improve. How can we make this article better?
VER MAPA