Location
Schutzenmattstrasse 11, Basel, Switzerland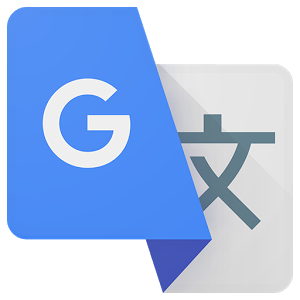 Some parts of this article have been translated using Google's translation engine. We understand the quality of this translation is not excellent and we are working to replace these with high quality human translations.
Introduction
The architects Jacques Herzog and Pierre de Meuron built between 1992 and 1993 the building of apartments and offices in the historic city of Basel.
In the same building the Swiss Fire Fighting Museum.
Location
Located on a narrow lot and elongated, typical of medieval allotment of 23 x 6.30 meters on the street Schützenmattstrasse.
It is surrounded by buildings, taking the same height.
The site is occupied almost entirely, leaving empty a central courtyard and a backyard.
Concept
The building's architecture is heavily influenced by the shape of the plot where it is implanted, which was used successfully in the bottom of the site and exhibits a specific plan and section for the high life in a city built.
A feature of this particular building is the facade of iron fencing. The rolling curtain openings give a feeling smooth and textiles.
Spaces
The building has eight levels, including a basement and ground floor with double height.
The apartments are grouped around a central courtyard that opens on one side to the adjacent parcel to the south. The side opening is not intended only let in light and sun in the apartments, but also enjoy the greenery of a large tree in the solar constant. Like a periscope, the central patio back in each of the plants to identify each of the apartments, widening upwards.
The ladder has been separated from the elevator to gain ground in the main room of the house. The apartments are accessed directly from the elevator. The stairs, located at the end of the plot, is an open construction that performs the additional function of small open gallery.
On the ground floor, a corridor of two storeys high street runs from the wall of the old plot and allows access to the Swiss Fire Fighting Museum, located at the rear of the building.
Facade
The street facade is fully glazed and is protected by a cast iron curtain that can be folded piece by piece.
While construction of the front leaves the central space of the house behind his heavy material provides protection against the annoying noise on this side of the street.
Its shape and materials of the facade components relate to each other to sew the lattice and protective grills located around the trees.
Drawings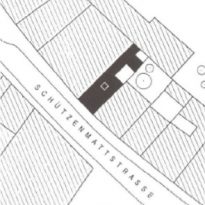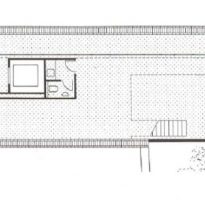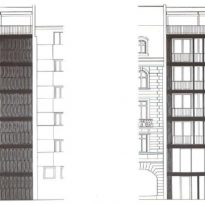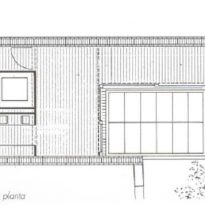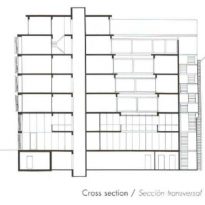 Photos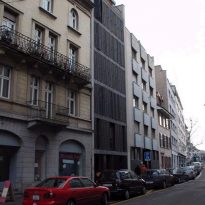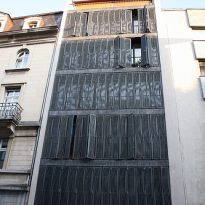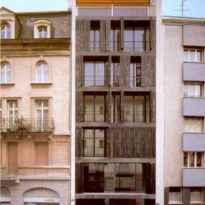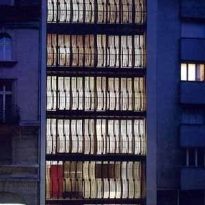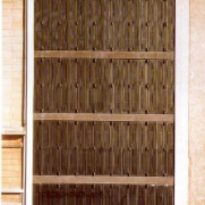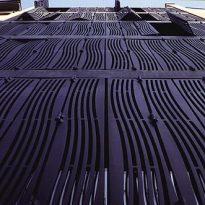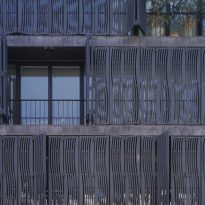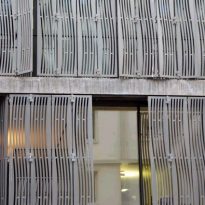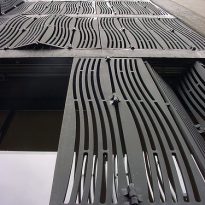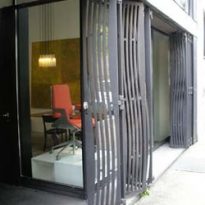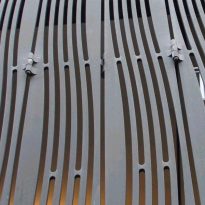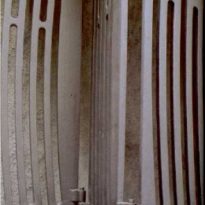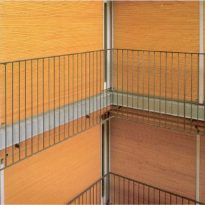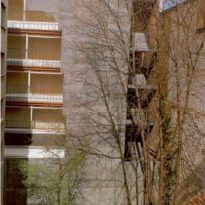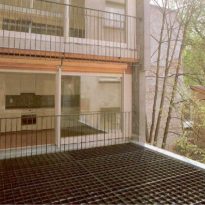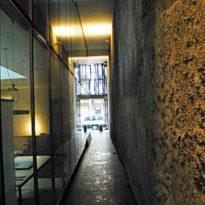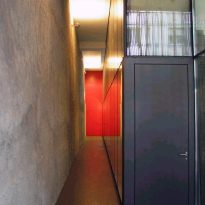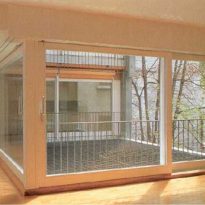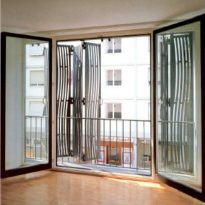 VER MAPA