Location
Córdoba, Córdoba, Argentina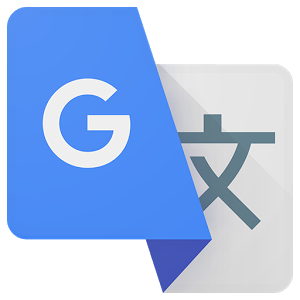 Some parts of this article have been translated using Google's translation engine. We understand the quality of this translation is not excellent and we are working to replace these with high quality human translations.
Introduction
The School of Information Science is part of a series of works of an ambitious master plan to meet the growing needs of the student population of the city of Córdoba.
Both this building as the rest of this master plan for the National University of Córdoba, was conducted by the Argentine architect Miguel Angel Roca.
Situation
It is located in the City University, National University of Córdoba. This building is the first building that appears as it is located at the entrance to the campus, inviting path to derive the main campus.
Meaning
The building is presented as a series of volumes articulated sober, concrete, in a mixture of brutality and minimalism.
The shape of the building reveals the position that is located within the campus. These are two concrete and glass screens in the form of open book. These screens define the image of the whole.
The interior structure is from a street which forms the heart of the building. This axis is crossed by joining another school with the city and the rest of the campus.
Spaces
The classrooms, offices and the auditorium was put on the street inside the building. It is a closed space with double height glass that allows the eucalyptus forest type in the building. This effect is combined with light variable produces a large skylight which the roof of the double-height space.
The auditorium has a view to the outside through a glass skin. From inside, the room is connected to the main movement and closes with glass.
Materials
Concrete is the predominant material in the work. It leaves exposed the veins of the wood and the boards of the formwork. Virtually no plaster, contrapisos, floors or wall, except in a few places.
The building also has a long glass, stone and steel.
Drawings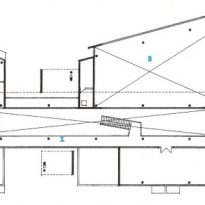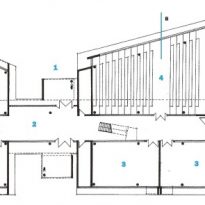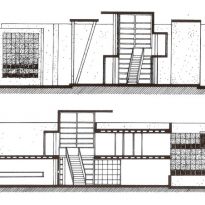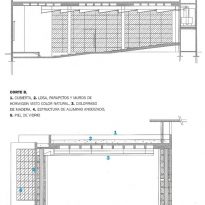 Photos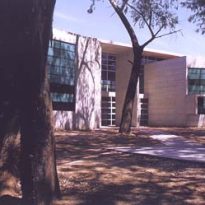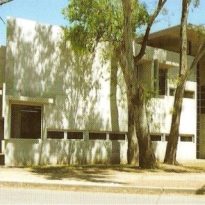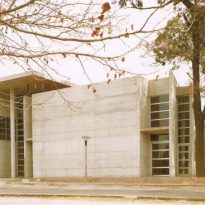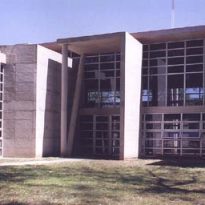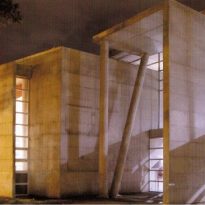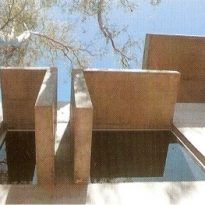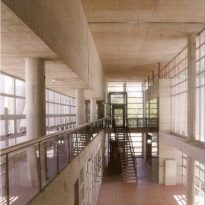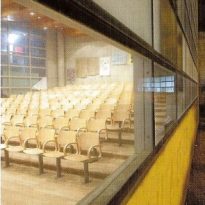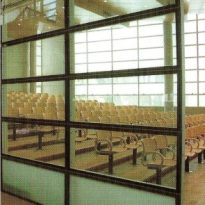 VER MAPA