Location
Bel Air, Los Angeles, California, United States
Introduction
Craig Ellwood's houses were the beginning and the origin of his experimentation, and as domestic architecture built until his last years, the houses provide a large enough of his career. The book also benefited from residential testing in commercial architecture.
The CSH No. 16 ª similar to a flag was the first of three works with the architect involved in the Case Study Houses.
Situation
Built-in Bel Air Road in the hills of Bel Air, Los Angeles, California, USA.
Concept
The work displays a high degree of rationality in its entirety while a strong sensuality in terms of finishes, textures and details.
Spaces
Description
The interior walls and, in part, the external factors seem willing freely in space, especially where the translucent glass panels visually protect the house from the street.
On the inside, Ellwood left the conventional use of floor to ceiling partitions to replace panels embedded in steel racks seen giving the impression of floating space.
Access – Access to the house with a beautiful but free parking gate that allows easy access, for up to two cars.
Bedrooms – The bedrooms have large floor to ceiling windows overlooking a courtyard and adjacent Half hidden by the exterior walls of translucent glass.
Patio – The outdoor courtyard, designed as a relaxing stay for life and social outdoors, home to a large open fireplace with stone quarry site for an electric barbecue skewer.
Hall and Kitchen – The large living room with a wall of glass overlooking the courtyard houses an open kitchen, which incorporates the same and that a "bar" creates an eating area.
Structure
Standardization is the idea pursued Ellwood with their projects, using a combination of steel and wood structure.
Materials
Engineer training, Ellwood had a special interest in the application of materials and manufacturing techniques in architecture.
The basic shelter materials were steel, glass and concrete, treated with extreme sensitivity and elegance.
Drawings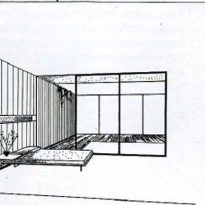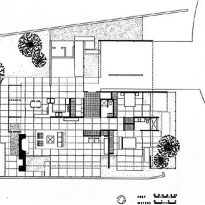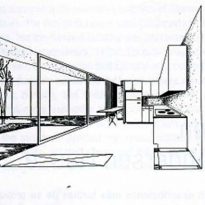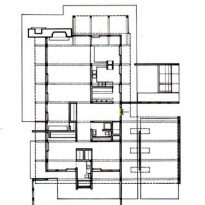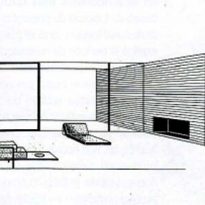 Photos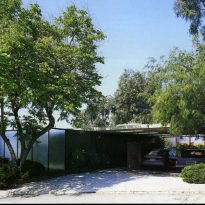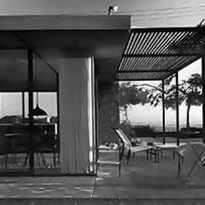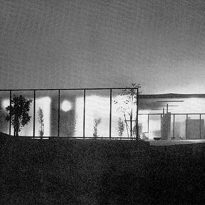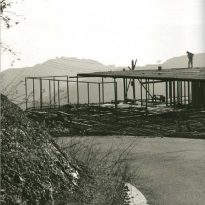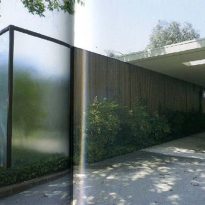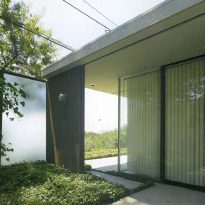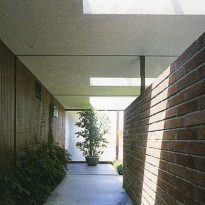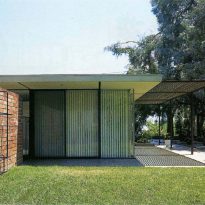 VER MAPA