Location
Périgueux, France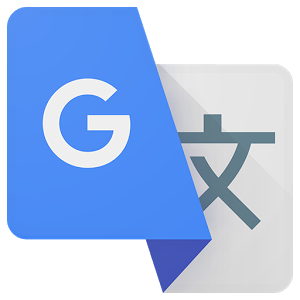 Some parts of this article have been translated using Google's translation engine. We understand the quality of this translation is not excellent and we are working to replace these with high quality human translations.
Introduction
France, with its large waterways along the valleys of the Rhône, Saône, Garonne and the Seine, linking the Mediterranean with the Atlantic and English Channel.
The trade route from the Mediterranean to the Atlantic by the Garonne River, was the way of the Venetian and oriental influences through the southwestern region of France to Périgueux, where we found a stone version of Byzantine architecture.
Situation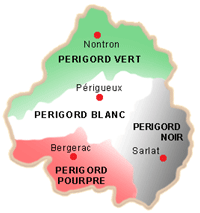 The Dordogne, known as the Périgord, is divided into four regions: one called "Périgord Blanc" by limestone hills located in the center. The capital of this area is Périgueux, is where this church is the Romanesque-Byzantine style, reformed in the nineteenth century by Abadie.
Concept
The Church of Saint Front prototype was cupulares churches of France. And at the same time, remember that much of the Church of San Marco in Venice, because it has five domes on pendentives large arches on square pillars, galleries surrounding a broad apse at the head.
Spaces
It is a church plant centralized Greek cross, which consists essentially of two ships that cross the same angles in the middle.
The design plan can be seen 5 bands that are well defined this way, the main elements of which are pillars, arches and deck.
The pillars are square and are drilled in order to move through them.
The domes are covered with the drum, but with windows on each side.
Tramo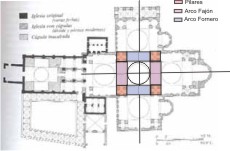 The section is bounded by four columns and arches fajones and forneros.
The cover of each tranche (the arms of the cruise) are domes that are exterior views. The church has no transept.
It rose to 61 m tall bell tower of a magnificent square tower that crowns a rotunda dome with a conical columns.
Cabecera
The header consists of three staggered apses, two in the eastern part of south and north arms and another in the arm.
Structure and Materials
Hemispherical dome supported by columns through the pendentives, mediating, facilitating the transition from rectangular to circular base of the dome.
The exterior wall is a window blind and has only in the top.
It is built entirely of stone with it, without ornamental robes.
Drawings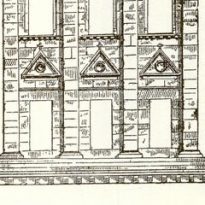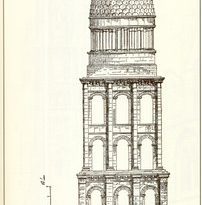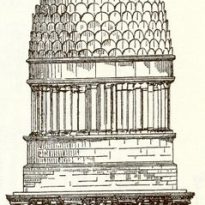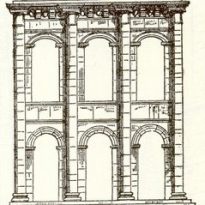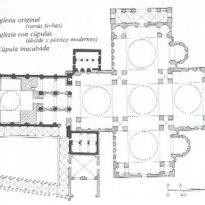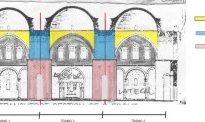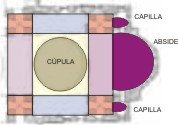 Photos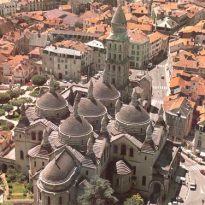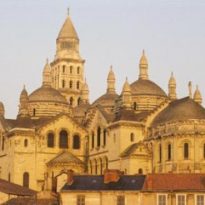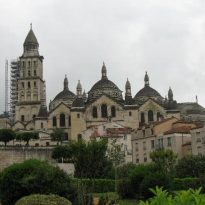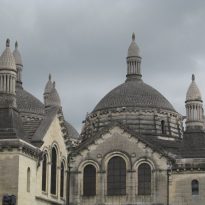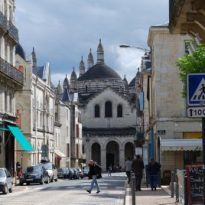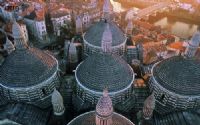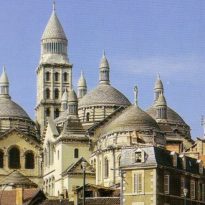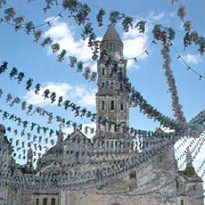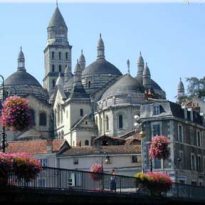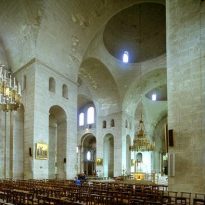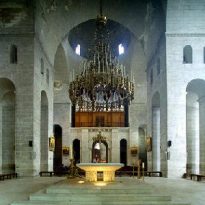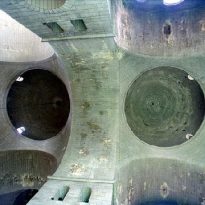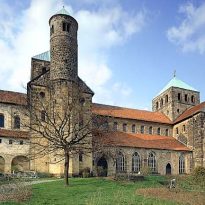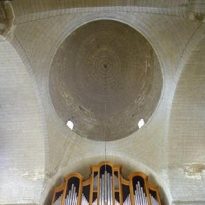 VER MAPA