Location
Pyongyang, North Korea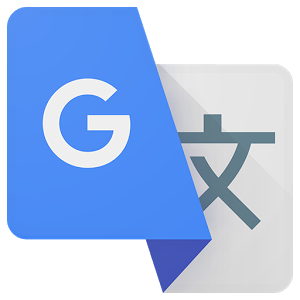 Some parts of this article have been translated using Google's translation engine. We understand the quality of this translation is not excellent and we are working to replace these with high quality human translations.
Introduction
The building began to be built in 1987 as a response "communist" to his alter-ego "capitalist", the Stamford Hotel in Singapore, opened in 86. It was thought that could attract Western investment, but the operation resulted not.
Around since 1992, having been completed, this would have been the tallest hotel worldwide. The construction has been stalled by lack of funding and because the North Korean economy could not continue with the bulging budget. It is estimated that the cost of construction exceeds $ 700 million, which took a considerable amount of North Korean budget for several years.
Today is just a giant shell without windows or doors, without plugs or cables, without pipes, only thousands of concrete walls that threaten to collapse by deficiencies in construction.
Its history
The North Korean government envisioned the project as a channel for Western investors entering the market. A signature was established to attract the expected U.S. $ 230 billion of foreign investment.
Was added to maps and North Korean stamps before it was finished. But never was completed. The estimated total construction cost was U.S. $ 750 million (2% of the GDP of North Korea) and this construction assumed he was a senior in 1992 due to lack of funding, acute electricity shortages and hunger prevalent.
The North Korean government tries to invite foreign investment of U.S. $ 300 million to improve and complete the hotel. Meanwhile, it has removed the Ryugyong maps and stamps, and has built a hotel's newest five-star, more conventional design on the River Taedong.
Situation
Built in Sojang-dong, bargain-Potong District of Pyongyang, capital of North Korea.
Concept
Ryugyong Hotel is a partially built concrete skyscraper that was designed to be used as a hotel. The hotel's name comes from one of the historical names for Pyongyang: Ryugyong or "capital of willows."
The construction of this hotel in a pyramid that more than a willow reminds us of the typical cardboard fir trees that are distributed as advertisements in the holiday season began Baikdoosan Architects & Engineers.
Spaces
The Ryugyong was designed to have 3000 rooms and 7 restaurants rotary scheduled to open in June 1989 for the World Festival of Youth and Students, but problems with construction methods and materials so delayed.
Structure
The hotel was designed in a pyramid with a reinforced concrete structure that consists of three wings, the face of each wing measuring 100 meters long and 18 m wide and converge at a common point to form a pinnacle.
At the top is a circular structure of 40 m which contains eight floors, planned to rotate, topped by six other plants static. A construction crane is placed on top, and has assumed the role of a permanent adornment. The hotel is surrounded by a number of pavilions, gardens and terraces.
105 levels rising to a height of 330 m (1083 ft), and boasts approximately 360,000 square feet of space, making it the most prominent feature of the skyline of the city and by far the largest structure in the country.
Materials
The basic structure is complete, but no windows, ornaments or accessories have been installed, and never has been certified safe for occupation. The concrete used to build the hotel is very poor, making the structure unsafe, and it has continued to lose properties over the years.
Videos
VER MAPA