Location
Deltebre, Tarragona, Spain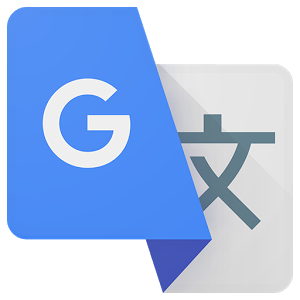 Some parts of this article have been translated using Google's translation engine. We understand the quality of this translation is not excellent and we are working to replace these with high quality human translations.
Introduction
The Riumar Deltebre School was built in response to weather conditions with strong winds and persistent sunstroke. Another point in the design were the conditions of the terrain and urban environment.
With this work, the architects and Ruisánchez Manuel Xavier Vendrell FAD won the award for Architecture and Interior Design 1997.
Situation
The school is located in Deltebre in the street Ignasi. It occupies a site that functioned as a former farmland on the western edge of the core of La Cava, near the road that crosses the Diputació delta.
In the area there are homes, farms, pergolas, gardens, sheds, channels, industrial buildings, roads and trees. Highlights some rice silos and buildings. With these constructions, the fabric has no precise alignments and urban forms. The architecture is very small scale which dominates the horizontality, parcel located on highly fragmented.
Meaning
In response to a particular urban situation, the school building is part of it taking the same scale. The concept of the project is to adapt to the particular site and integrated environment. Thus, the program is broken down into small volumes of a single plant to suit the surrounding architecture. Each volume is independent of the rest, connecting in some cases through canopies.
In response to climatic conditions, the proposal creates a constant inside-outside game, setting architectural elements and resources needed to respond to these conditions.
The colors and textures of the volumes, respond to the idea of integration with the environment.
Spaces
The program is organized by functional groups of activities: classroom management, sports, services and facilities. All spaces, both indoors and outdoors, are available at the same level, the working relationship between them. The blocks are ordered by courts to the south and southeast, taking advantage of the favorable directions and avoiding too much of western asoleo as strong winds from the northwest.
The four blocks of classrooms are arranged around the courtyard of access, including creating outdoor spaces that can be used as classrooms.
The block of classrooms in kindergarten has a patio suitable for games.
Volumes gym, administration and facilities, define the courtyard of the school.
The main entrance is generated from the administration block and a block of classrooms.
The blocks that give the street, are arranged in an apparent disorder, not a respected organization. However, they are prepared in a way that reflects the position of buildings across the street.
At the end of each block of classrooms, a porch is generated in response to future enlargements.
Materials
The interiors of the classrooms are lined with panels of wood and cork shavings, making a warm and comfortable.
The volumes are masonry revoked.
Structure
In the volumes of classrooms, using precast concrete structure. The volumes of services are resolved with bearing walls.
Drawings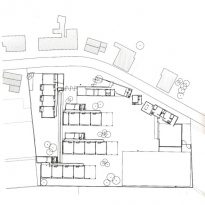 Photos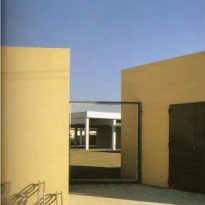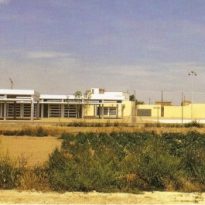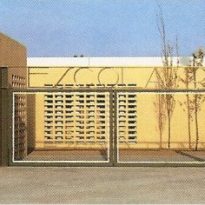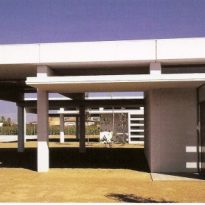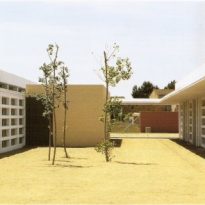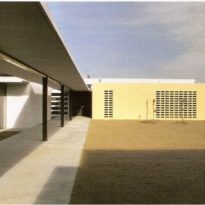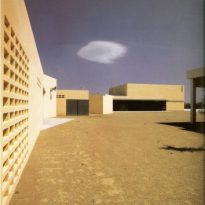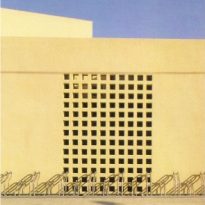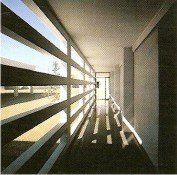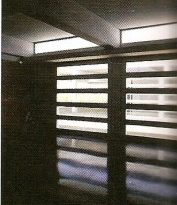 VER MAPA