Construction Company
Paul Mueller
Developer
Richard Lloyd Jones
Location
Tulsa, Oklahoma, United States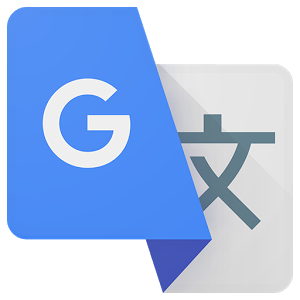 Some parts of this article have been translated using Google's translation engine. We understand the quality of this translation is not excellent and we are working to replace these with high quality human translations.
Introduction
The House Westhope, was designed by Frank L. Wright in 1929 to his cousin Richard Lloyd Jones, within the Prairie House style.
La Residencia Richard Lloyd Jones, with its columns, away from the style of building that is designed and built in those years, becoming a work of art far ahead of his time, as many of the designs of the architect. In the '30s it was thought that the house was terribly ugly, Meryle Secrest in his book "Frank Lloyd Wright: A Biography" refers to people referred to it as "an abominable house, belligerent and without charm".
History
The initial project was intended for a wooden house low-rise, with rows of horizontal windows capable of exploiting view of the large property of Jones, with a budget of $50,000. Seeing the finished house is easily noticed that it was not, Wright design exceeded $500,000.
The construction was performed when Wright was in its construction phase using the "textile block" and although dismissed many of the Mayan influences in your project, it moved away significantly from the original idea who asked his cousin. The system developed in the construction of New Mexico or Arizona where the climate is dry, it was not the most appropriate for a construction zone rains, blocks absorbed water and the house remained always wet, resulting hot in summer and cold in winter.
Westhope is the home to which reference is made when a well-known anecdote is told Wright: Richard Lloyd Jones Wright called amid a storm complaining that the roof was leaking on his desk, Wright replied: "Richard, why not move your desk? "
Situation
The plot where the house was built is located at 3704 South Birmingham Avenue, Tulsa, Oklahoma, United States.
Westhope is one of three buildings in Frank Lloyd Wright designed in Oklahoma, the other two are: Price Tower -1956 and Harold House Price Jr.-1953, the latter in Bartlesville.
Spaces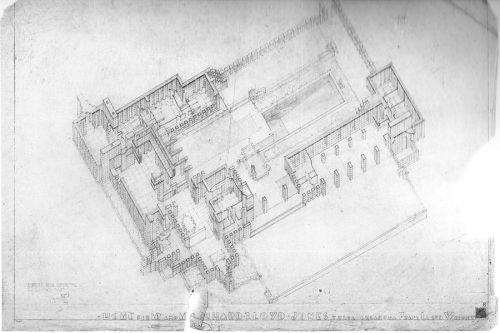 The construction consists of a series of vertical pillars with windows that are stacked columns including transparent glass cover is flat and is secured with cobbles and tar.
With its 929 m2 of land, the residence is bigger than most houses built by Wright and unlike many houses similar surface, the only scale of its interior spaces provides a comfortable environment for either one person or many.
The surface is divided into two open floors, the style Prainie School, with the public sector on the ground floor and private on the first level. It has a large garage for four cars, garden room, workshop, pool, fountain, pond, gardens, four courtyards and a covered entrance.
Materials
The house was built with concrete blocks, but unlike the houses made ​​by Wright in Los Angeles using the same blocks, Richard Lloyd Jones House has large glass surfaces that give light and airy feel inside. Some of these large windows were mounted in steps, forming numerous rectangular windows with iron-framed glasses.
Textile Block
Building with "textile block" refers to building with concrete blocks joined together with steel rods. Mayan architecture was the biggest influence on the design of these buildings, giving them a monumental air. Wright insisted on using dirt and gravel site in casting blocks. As a result of this mixing, the blocks did not age well, the impurities present in the mixture helped water penetration with subsequent deterioration.
Air conditioning
The house has a converter system for heating steam and a water circulation system for cooling.
Video
Drawings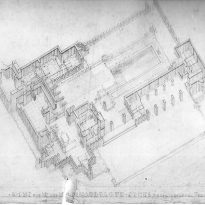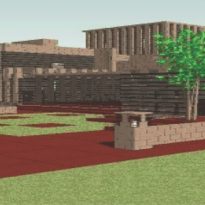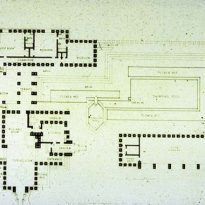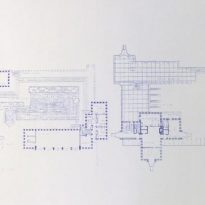 Photos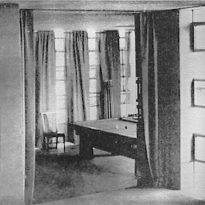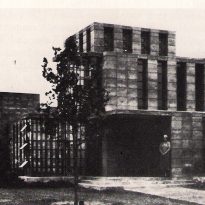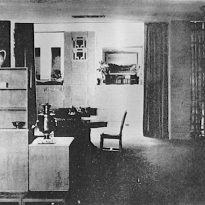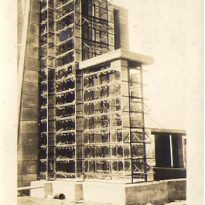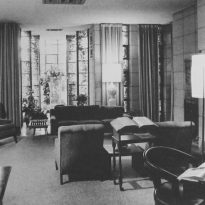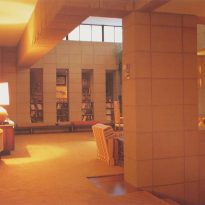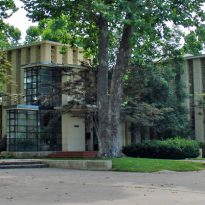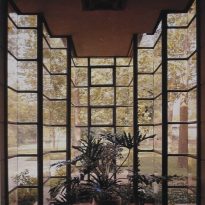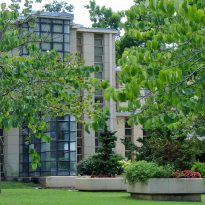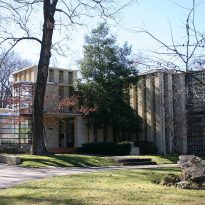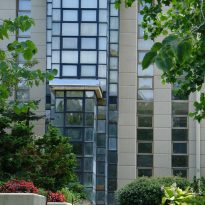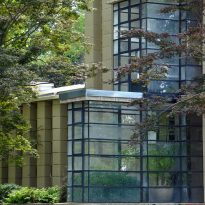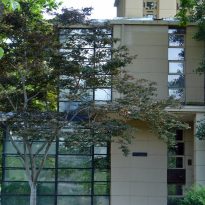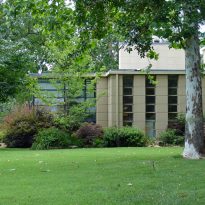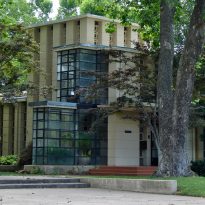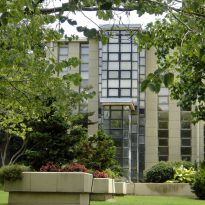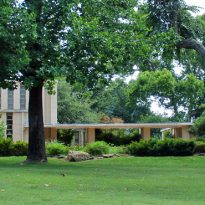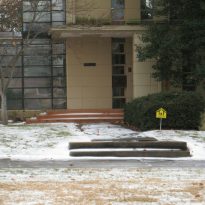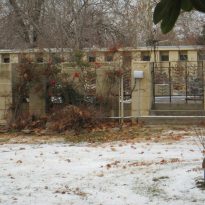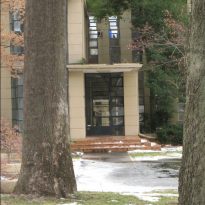 VER MAPA