Location
Sittard, Holland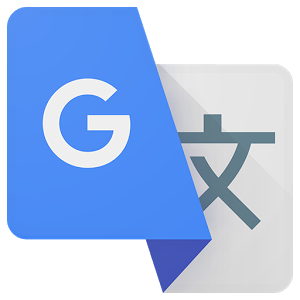 Some parts of this article have been translated using Google's translation engine. We understand the quality of this translation is not excellent and we are working to replace these with high quality human translations.
Introduction
It was designed by Dutch architects Willem Jan Neutelings and Michiel Riedijk in 1992 on behalf of a private client.
The project program included offices, shops and homes.
The final cost of the work was three and a half million euros.
Location
It is located at an important crossroads in the city center of the city of Sittard.
The extensive site where it is implanted, was engaged in a sector by a nineteenth century villa.
The new building is parallel to the longest side of the site.
Concept
The project consists of the sum of three elements around a garden: the existing villa, an apartment building and a parking area.
The decision was made to preserve the old town as a complex historical, and restore for use as offices.
The gardens of the villa were utilized as coupling elements of the set, creating a tranquil oasis amid the city that gives the set a unique quality of life.
Spaces
The new building has a semi-underground floor, ground floor and five upper floors. Articulates horizontally: in the base (basement and ground floor) are located commercial premises and offices in the middle section (three plants) 24 homes, and the top (two floors) are six large villas penthouses mode.
The entrances, balconies, doors and floor circulations form an urban base. The three intermediate plants are enclosed in a rectangular volume with a powerful rhythmic and deep window recesses. The top area of the building, creating a game sculptural volumes, with corners and setbacks are the luxurious terraces from which the occupants can see the panoramic view of the center of the city of Sittard.
Part of the garden is five feet below street level. This allows the offices are in a plane high above the garden, leaving a space in the basement for storage. The top of the podium garden makes the old town. Access to the apartments is from the garden: an entry gate and a passageway leading from the street to the porch where stairs lead to four. Across the lot, the high wall of the parking area separates the garden from the bustle of urban life.
Materials
The urban base is covered in stone. The volume of indoor plants is finished in dark gray concrete panels. The volume of shot was covered in wood.
Drawings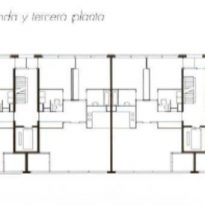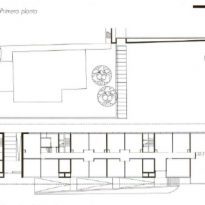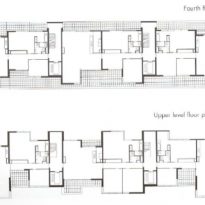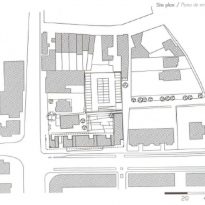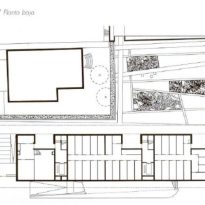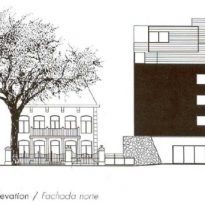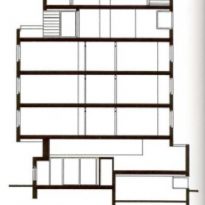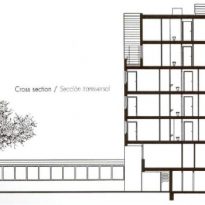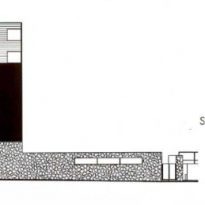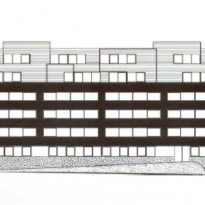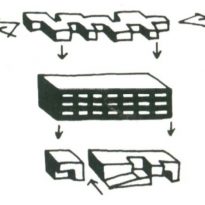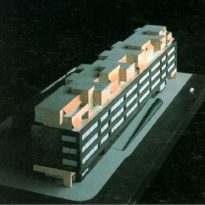 Photos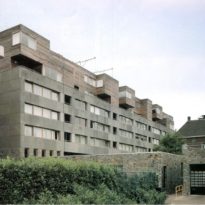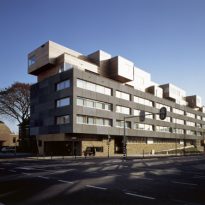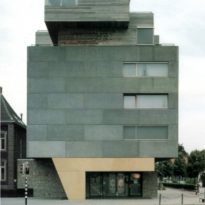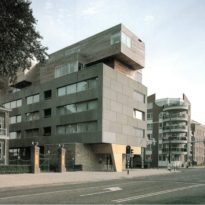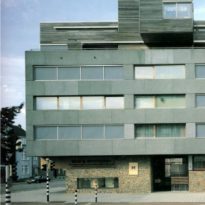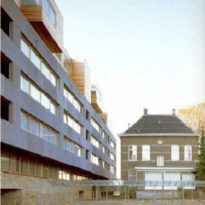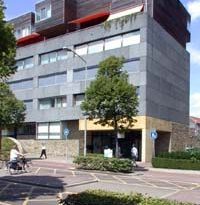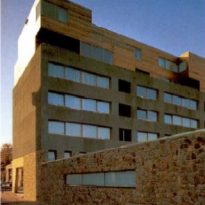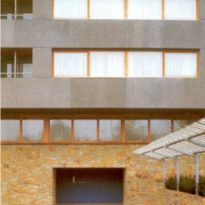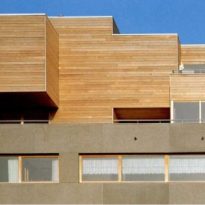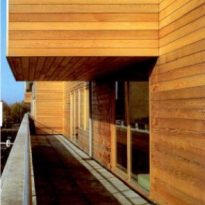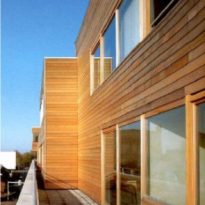 VER MAPA