Landscape Architect
Juan Grimm
Location
San Isidro, Martinez, Buenos Aires, Argentina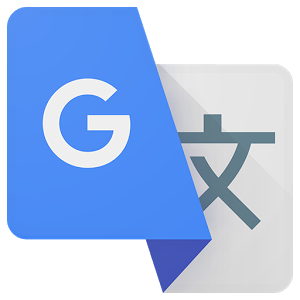 Some parts of this article have been translated using Google's translation engine. We understand the quality of this translation is not excellent and we are working to replace these with high quality human translations.
Introduction
It is a house designed by the study of the Chilean architect Mathias Klotz for Mr. Hernán Ponce.
The House leader is Ponce house in a suburb of the 40s in the suburbs of Buenos Aires.
Situation
It is located on the street Pedriel 1540, in San Isidro, Buenos Aires.
It has two levels desplantados on an uneven surface slope constant and abundant vegetation, located across the Rio de La Plata, Buenos Aires, Argentina.
The terrain is extremely long and narrow (16 x 120 meters), with important vegetation on its edges, a strong and outstanding views over the Rio de La Plata on one end, which gives him a look of gorge.
Concept
The idea is to keep the view from free access to the river, so that the house does not become a buffer that divides the ground in front and one behind.
The movement is achieved with a strong spatial continuity.
Ponce home raises a number of new points of view on the Rio de La Plata in a tight spot with little solar.
It also attempts to capture the house most of sunlighting possible rise in the surrounding area and the natural environment of water, sky and vegetation, could provide these elements from anywhere inside the home.
Spaces
The program is in two volumes and a floating base semienterrado.
'On the main floor' at street level but the high ground in this regard, it is located public spaces: kitchen, terrace and pool, forming a fully glazed volume that is related to the visual field in all directions.
'On the upper floor' rooms are located in a more closed than the previous one, which serves as a rooftop terrace.
'The base' are the laundry, engine room, wine cellar and room service.
The house is a volume game and structural, so the bar that contains massive room rests on a volume of glass, which in turn based on a fleet of rehundida edge containing services.
Structure
The type of structure used is completely of reinforced concrete.
Materials
The fences and decks are made of stainless steel, glass and profilit (U-GLASS).
The interior finishes are of concrete and concrete revoked.
Drawings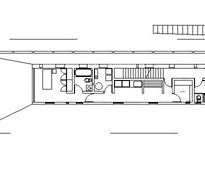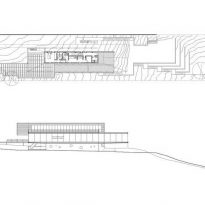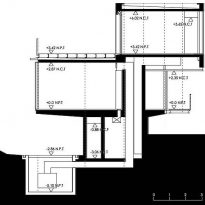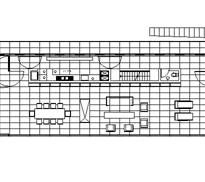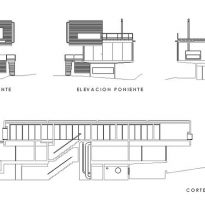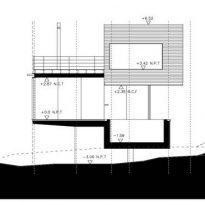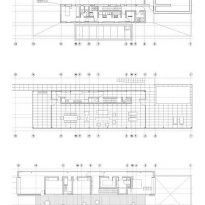 Photos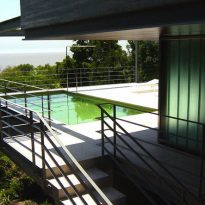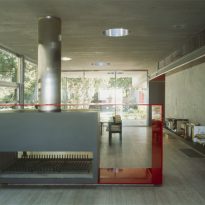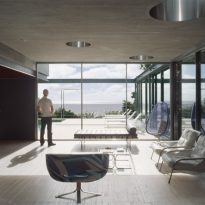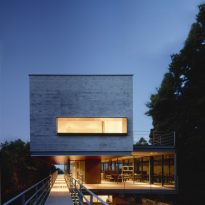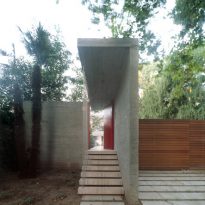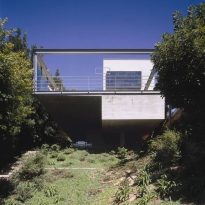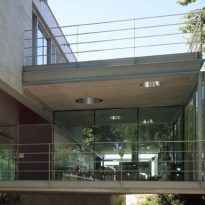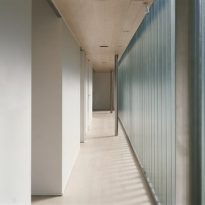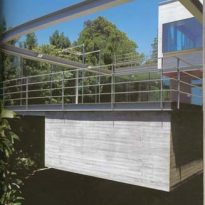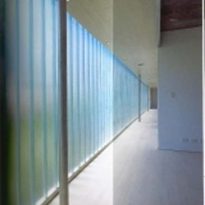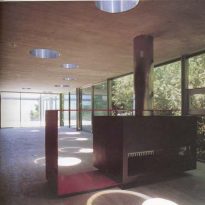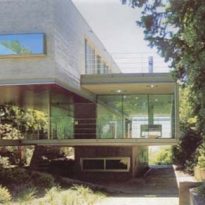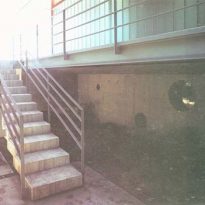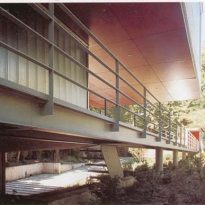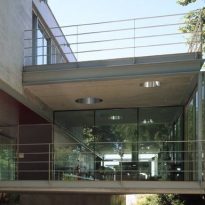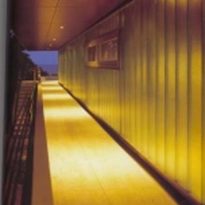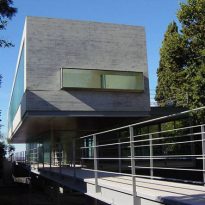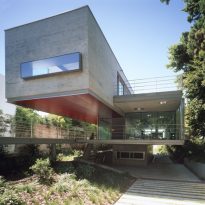 VER MAPA