Developer
Ayuntamiento de Valencia Servicio de Educación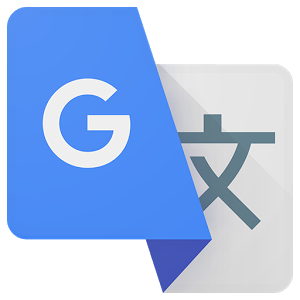 Some parts of this article have been translated using Google's translation engine. We understand the quality of this translation is not excellent and we are working to replace these with high quality human translations.
Introduction
The main idea of ​​the project is born: "learning through play "
Situation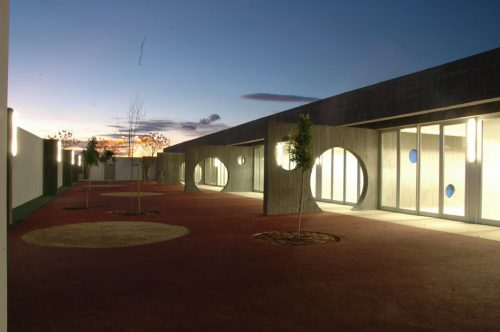 The plot is conditioned by two aspects that have been important in developing the project. First, the fast lane of traffic, Avda. Pio Baroja of Valencia, Spain and secondly, the great height of adjacent buildings. This leads us to generate a dump his courtyard building.
Concept
Concepts developed in the project:
Double indoor-outdoor flow, use climatology, tour the school "playing".
Good orientation, plus cross ventilation in all classrooms which leads to a real energy savings.
Flexibility in classrooms, by movable partitions, joining in packs of three.
Constructive simplicity.
Description

The main floor is divided into four volumes developed in a single rectangular street level floor. Each one of these houses three separate volumes with movable partitions to be adapted according to the needs classrooms.
The route of fast traffic and buildings surrounding the plot forced the nursery to tip towards the inner courtyard, protecting its young users through an exterior wall decorated with vertical steel beams that isolate and surround.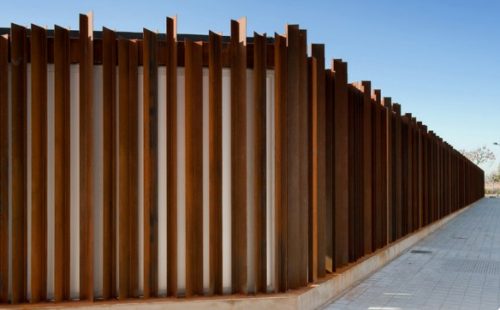 The plant is divided by concrete walls decorated with large perforated circles of various sizes, in which different colored plates were placed. These walls create spaces where classrooms are located, all with access to the courtyard through large sliding windows and screens.
The classrooms have no door wall that separates the aisle, instead wide columns were erected at irregular distances, coated with ceramic colors. The entrances to the classrooms are located in the gaps between these columns.
The concrete buttresses that divide the plant still in the yard, in this case the perforated decorative circles remain empty and all the sober patio set contrasts with the colorful atmosphere that prevails in the interior.
Drawings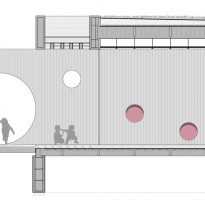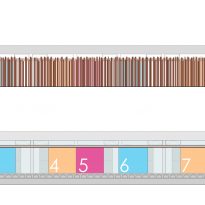 Photos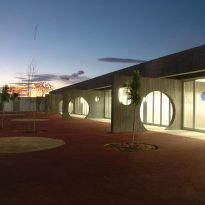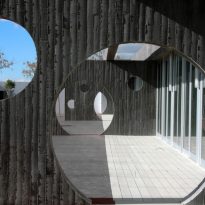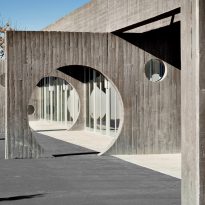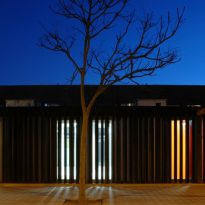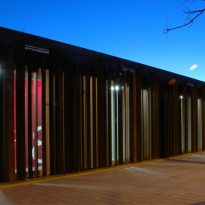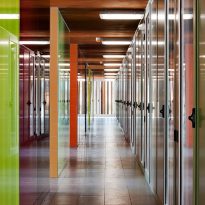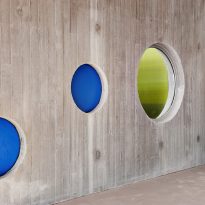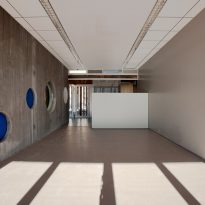 Did you find this article useful?
Really sorry to hear that...
Help us improve. How can we make this article better?
VER MAPA