Location
Thames 1859/63, Palermo Viejo, Buenos Aires.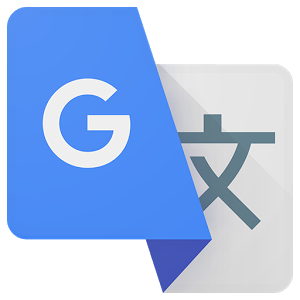 Some parts of this article have been translated using Google's translation engine. We understand the quality of this translation is not excellent and we are working to replace these with high quality human translations.
Introduction
With the challenge of reinterpreting the ancient traditions of the neighborhood association, by the scale of patio / porch / sidewalk, it is proposed here to offer an updated variation of PH mode.
Location
It is located in Palermo Viejo on Thames Street, a few meters of another PH done for us. In this case the location of the land differs because it is a plot of two fronts, which are located two blocks from home with an 8 duplex units with east-west, and three departments, which are linked to the patio semi-public use, which becomes the protagonist of the set.
Spaces
The entrances to all units together in the courtyard that links the blocks dry.
A sequence of galleries, half covered walkways and vertical circulations are combined in a game organized by the visual space, calibrating the road privacy.
Structure
The reinforced concrete structure is resolved with a double height ground floor, especially resistant differentiated porch, which opens the place of the garage and two duplex units larger surface.
From the second level, each block is divided into 3 units with studios and duplex. The units are in addition to the front with a balcony overlooking the street, use the terrace overlooking the Thames, and patio / expansion.
The contrafrente the turn towards the gardens of the ground floor of the block and open to the visuals of the neighborhood.
Materials
The materials highlight the plastic composition and atypical of the whole in its environment, integrating their presence in the face of the block.
The use of concrete, "U" glass, aluminum and synthetic resin plates give expression to the common parts that are related to the building according to applications and features (bridges, balconies terraces).
We have set up here too green tank, which will leverage the volumes generally serves as the reuse of rainwater for various uses everyday.
Drawings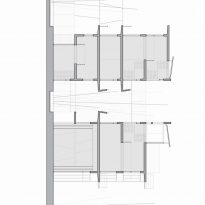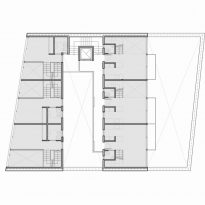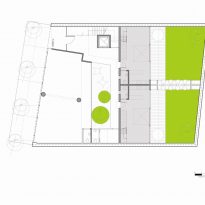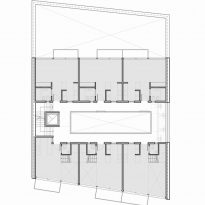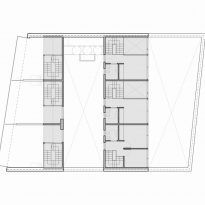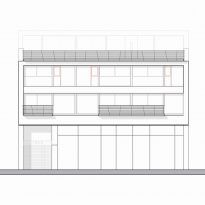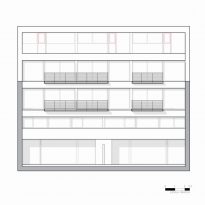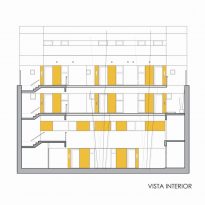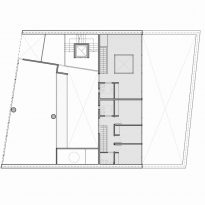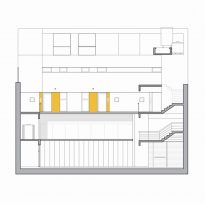 Photos
by Luis Abregú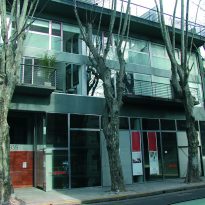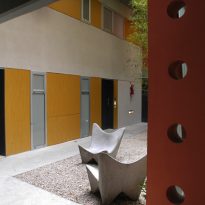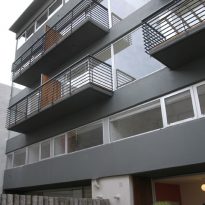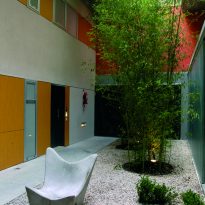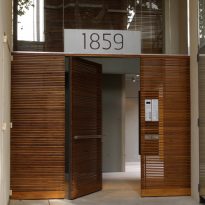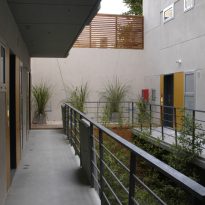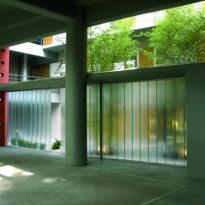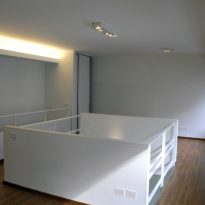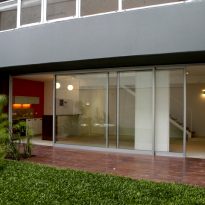 VER MAPA