Location
Av. de las Fuentes nº 425. Colonia Jardines del Pedregal. Delegación Álvaro Obregón, Mexico, D.F. MEXICO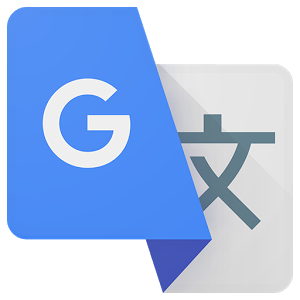 Some parts of this article have been translated using Google's translation engine. We understand the quality of this translation is not excellent and we are working to replace these with high quality human translations.
This article was writen with the collaboration of the architectural studio in charge.
Introduction
This project comes to make a new architectural pattern in the Pedregal in Mexico City, this area has been neglected, and nothing new and important has happened since its beginnings in the time it was built Ciudad Universitaria.
Today the pressure on land and need for services begins to promote change.
Location
The way this work is related to the context is through a break with what occurs in the area, which are big houses on large lots surrounded by fences over three feet in where nobody knows what happens inside nor the insiders know that is what happens outside.
Concept
This is accomplished through a perforated, glazed facade that does exactly the opposite, showing the indoor activity and allowing the interior to see and live abroad, so that the public social spaces mix and the limits of urban and the private become frontiers.
Spaces
The project consists of two levels of commercial space and a rooftop garden, which uproots the medium level on the sidewalk and below these two levels of parking.
This includes access and spaces for people of different capacities: ramps, special parking spaces, elevators, etc.; Deceleration zone at the entrance and exit to avoid waiting in cars on public roads, numerous landscaped areas, including the roof ; car delivery area located within the basement parking lot."
Materials
This is a sustainable project with one of intelligent automation and control system which provides energy saving passive and active light control, extraction, curtains opening and closing front, air conditioning, security and access control, prevention and protection civil, cctv, all scheduled and synchronized.
The main facade consists of two elements: a zinc sheet lined with large irregular perforations to which a body is embedded laminated glass in shades of yellow and translucent.
Drawings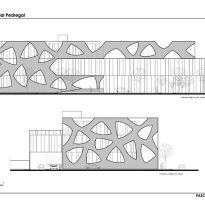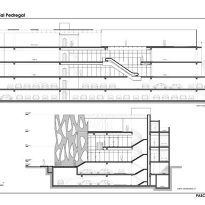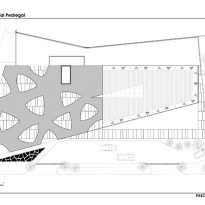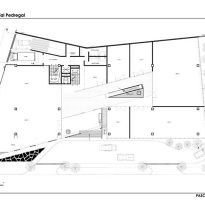 Photos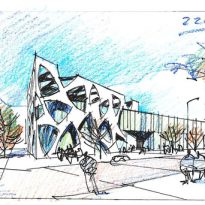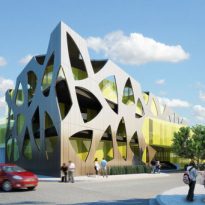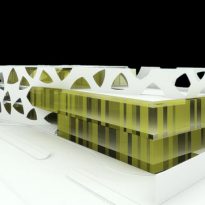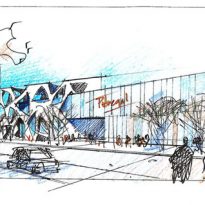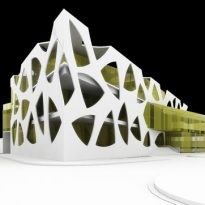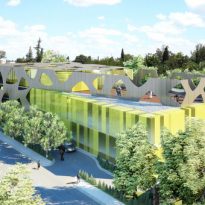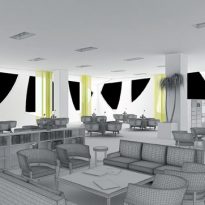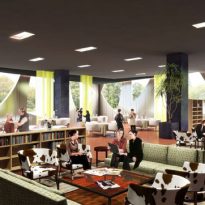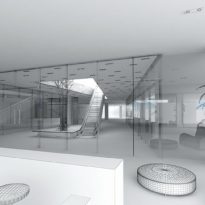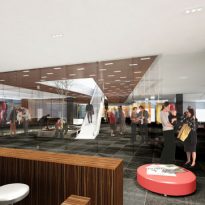 Did you find this article useful?
Really sorry to hear that...
Help us improve. How can we make this article better?
VER MAPA