Location
Pachacamac, Lima, Perú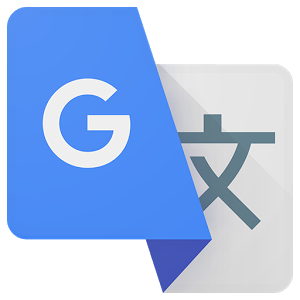 Some parts of this article have been translated using Google's translation engine. We understand the quality of this translation is not excellent and we are working to replace these with high quality human translations.
This article was writen with the collaboration of the architectural studio in charge.
Introduction
As the architect's work to interpret dreams that customer could be said that the design opportunities are in direct proportion to how interesting it is the user. Where an architect is like playing philosophy through its customers, pleasantly unexpected results arrive.
With these thoughts Pachacamac House was designed with a built area of 480 m2 on a plot of 3800 m2.
Location
In ancient Peru site selection was the most important activity in the process of building a work of architecture, but after finding the right place the Incas and chose to use the same intervention in these conditions usually with very little intervention managed buildings are well integrated into the environment. This is the case for example of the Sun Temple and the Temple of the Moon in the area of Machu Picchu.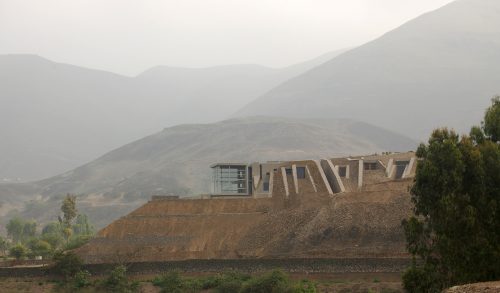 Today very few people continue this tradition and, on the contrary, usually a need to use and search the place never get to meet.
In the case of Pachacamac House order was like old times ie customers found the place and circumstances made that this is the perfect place to spend their retirement years.
This small hill surrounded by mountains, is located only 40 kilometers south of Lima, Peru, in a rural area near archaeological Incas PRE where lack of electricity, water and drainage are the perfect place to try the search stage of a contemporary Peruvian architecture.
Concept
The response at the site of intervention was to "bury" the house on the hill, trying to create balanced dialogue between architecture and landscape, where the relations of outside and inside become constant interpreted the materiality of the work, appreciating through the light and dark sense of protection and shelter of the house.
Spaces

Conceived in three levels, two of them buried in the ground and the slope of the hill, the house plays with indoor and outdoor spaces, with volumes and light airy rooms offering, with holes drilled in their walls, or with appendages that arise from they are prolonged and create a table or platform.
It is a house where the asymmetry creates harmony, highlighting a major study and understanding of the environment and space by architect
Materials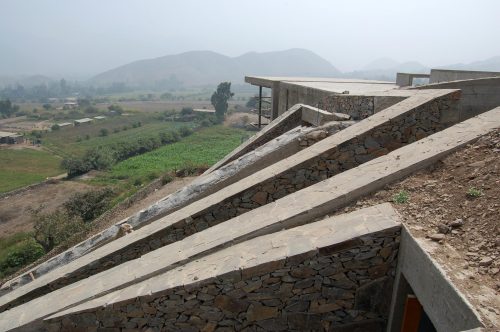 In the construction combining reinforced concrete with stone walls, passing the house, part of the landscape of the hill.
The colors, the concrete, cold sober, combined with wood as a soft texture and a hint of color to highlight certain areas.
As the only main feature in the landscape surrounding stands on one end, the glass tower, illuminated at night that evokes a beacon that guides the traveler.
Drawings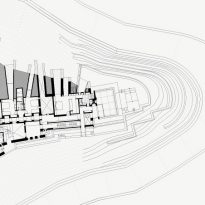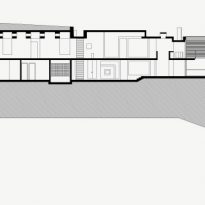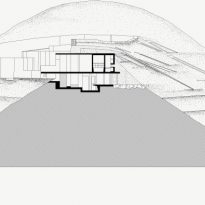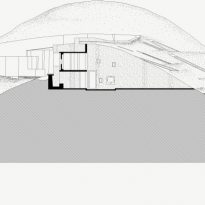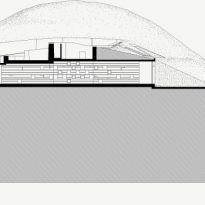 Photos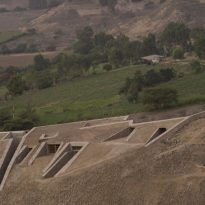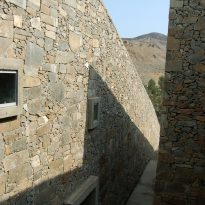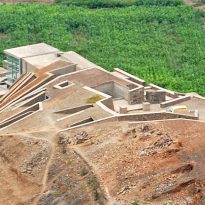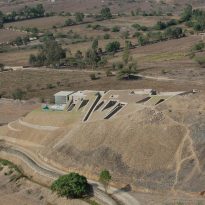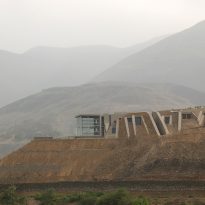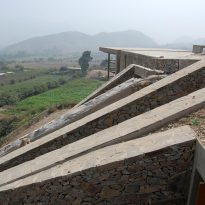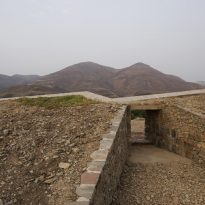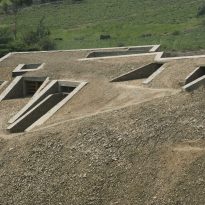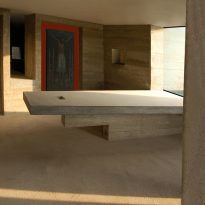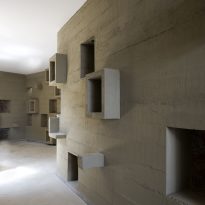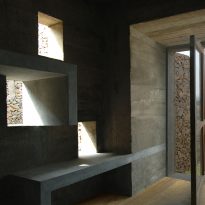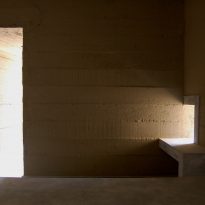 VER MAPA