Associate Architect
Sergio Zeballos
Construction Company
Dreyfuss Construction
Developer
Mericos Real State Company
Location
Venice, Los Angeles, California, United States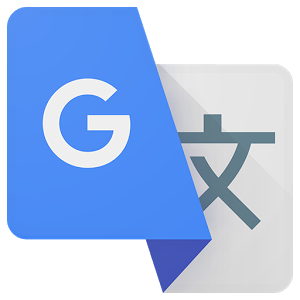 Some parts of this article have been translated using Google's translation engine. We understand the quality of this translation is not excellent and we are working to replace these with high quality human translations.
Introduction
North Venice Court is a housing lofts in California, developed by the firm mer Real State Company, which belongs to an art collector interested in promoting housing for artists.
To project these original sets as a very specific audience, the developer went to a group of architects specializing in the subject: Frederick Fisher and Partners, a study born in Venice, which boasts a long history in the design studios and residences for artists, exhibition spaces and cultural buildings.
This is a particular building also immersed in a special field: a set of lofts for artists, spaces to live and work in the picturesque area of ​​Venice.
Location
Is located in a transitional neighborhood in Venice, Los Angeles, California. Venice is known as a place for artists.
Concept
Four elements were taken into account to develop this design. On the one hand, is based on an intensive development involving all stakeholders, analyzing all the variables. Furthermore, the context is concerned, since the urban environment is a given element in the character of each building.
Then your search is pragmatism, resulted in a penchant for simplicity and economy, resulting in a work usable, flexible and constructible. Finally, aesthetics developed in the project as part of a collage on the environment and other collage in itself, given by assembling materials and functions.
The main idea of ​​this project is to create a shared central space housing and that each has an individual identity. Colors penetrating, flexible spaces and strong geometric forms of nature allied materials are among its main qualities.
Spaces
The set consists of flexible housing, lofts. The units are arranged around a central road closed, which is accessed each.
The houses have 2 floors plus a mezzanine. The ground floor is occupied by parking for two vehicles and a private patio. On the first floor are located the living-dining room and kitchen, with a balcony to external expansion mode. On the mezzanine floor is the bedroom, leaving the double height living and dining space.
Each unit was designed to provide flexible spaces for living and working.
The set consists of 16 homes. Thirteen units occupy entity 140 and 150 square meters, while the other three ranging between 56 and 75 square meters.
Structure
The structure in sight was incorporated as design theme. We used wood roof structure and mezzanine floors, steel beams and columns, all exposed.
Angular roofs were arranged according to the rules of the area.
The floors are wood laminate.
Drawings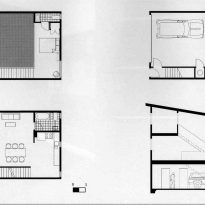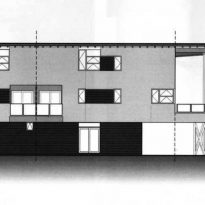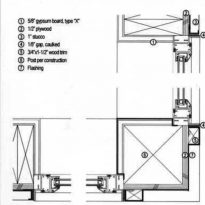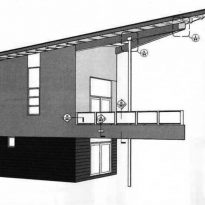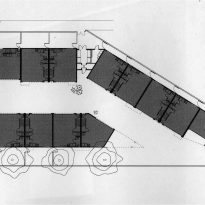 Photos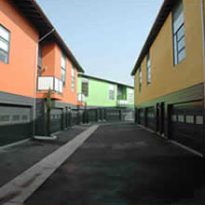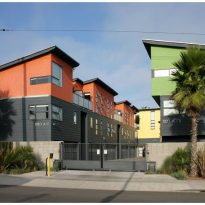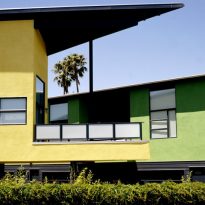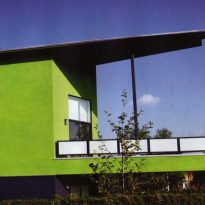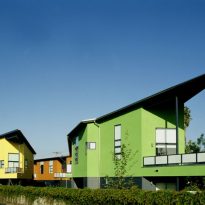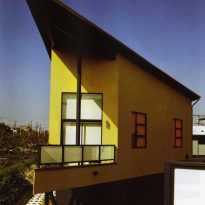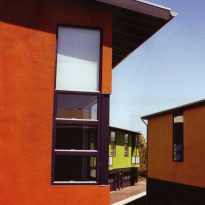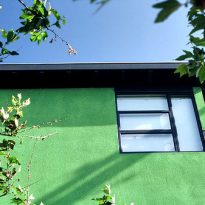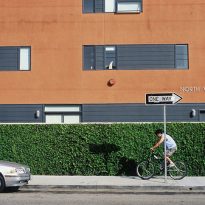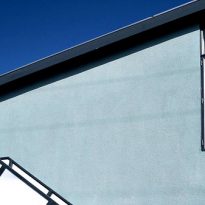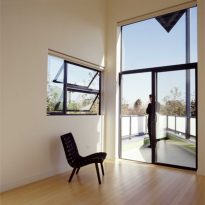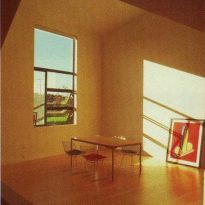 VER MAPA