Location
Nariwa-Cho, Okayama, Japan
Introduction
We are here in the presence of one of the great works of Ando (in the sense of the magnitude of them). This is a work that possesses specific public purposes, and therefore has certain functional and aesthetic requirements which must be met.
Nariwa City owes its relative economic prosperity to its local copper mines, which, like the homes called fukiya, have a characteristic red ocher. It important that Nariwa Museum be an intelligent and consistent use of local values and thus have relevance to the city. Indeed, this building blends with the stone walls of fukiya on the site. The whole effect, resulting from the combination of these parties is an exquisite blend between rural and cosmopolitan, both rudimentary and technologically advanced.
The museum is primarily dedicated to the work of impressionist painter Torajiro Kojima.
Situation
Inside the perimeter outlined by the stone walls of the ancient fukiya residences, and bordered on one side by a steep slope and on the other by a busy street, Tadao Ando built the Nariwa Museum.
Concept
This work again using reinforced concrete to neutralize the importance of the building and to give elevate the natural landscape.
Access to the museum is via an entrance ramp that leads visitors on a path upward and away from the street and over an artificial pond created in the mountainside. The approach is a bit of a labyrinth, so typical to Ando, and encourages visitors to notice the attractiveness of the mountain landscape. Through the large openings, the interior of the space can commune with the landscpe, an artificial pond being the link that provides continuity and fluidity to this design.
Materials
Using reinforced concrete, the edifice feels made from an authentic material. Ando has shown that the use of concrete allows multiple formal and structural variants.
Drawings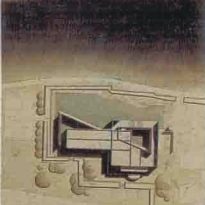 Photos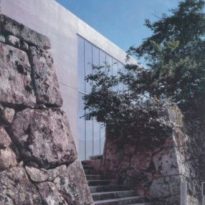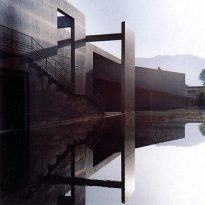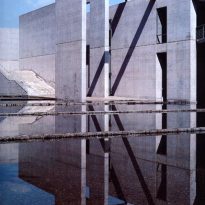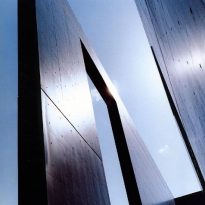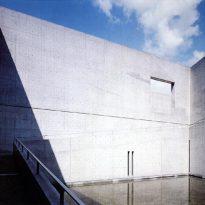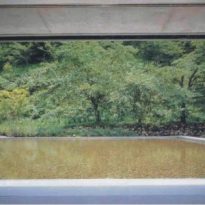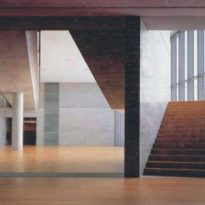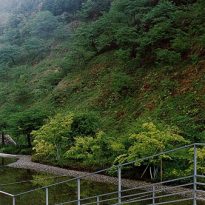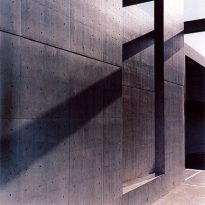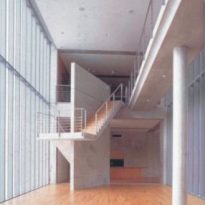 VER MAPA