Built in
1989-1991, 1994-1996
Location
Himeji, Hyogo, Japan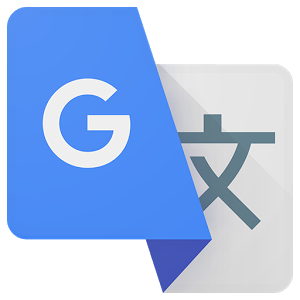 Some parts of this article have been translated using Google's translation engine. We understand the quality of this translation is not excellent and we are working to replace these with high quality human translations.
Introduction
The Museum of Literature was built to commemorate the centennial anniversary of the city of Himeji, in becoming a municipality.
The museum is dedicated to Tetsuro Watsuji philosopher (1889 – 1960) and eight other local writers. The set consists of the main building, an annex built in 1996 to serve as a library and archive of the works of writer Ryotaro Shiba, and the call bokeitei, built by the powerful local family Hamamoto, which moved above Watsuji study.
Situation
Located on a hill in the center of the town of Himeji, 500 meters from the Castle of the city, the most famous in Japan.
Meaning
The main building consists of two cubes of 22.5 meters, which are mutually at an angle of 30 degrees. A cylinder 40 meters in diameter closes one of these blocks to form an exhibition area spiral.
Annex library and archive consists of a rectangular box and a glass cube 13 meters rotated 45 degrees with respect to the first box. The glass box is composed of three square cut by a concrete wall at an angle of 30 degrees. The focus of this building is a concrete wall that cuts two-story glazed surface.
The final element of this group of buildings is bokeitei: a traditional Japanese style house.
The three parts of the museum are connected by waterfalls and pools of water.
Spaces
On the outside is a large pond and a waterfall where the water runs along the access roads. To enter the main building, the visitor climbs the ramp that crosses the pond, covered with crushed rock.
In the Annex, a rather dark and labyrinthine corridor leads to the center of the library, illuminated by daylight, which is composed of concentric squares of wood, evoking interest by Ando processional walks through space toward a well-defined point.
Within the annex building, a mirror reflects the water surface of glass and concrete volumes, extending vertically the facade. A horizontal window at ground level at home and abroad of water allows a relationship between external and an internal game between the glazed surfaces and the reflection of water.
The elevated walkways that surround the museum allow good views of the waterfall that runs along the building and to the Himeji Castle.
Materials
Concrete, stone and large glass surfaces on the outside. Wood in the interior.
Structure
Reinforced Concrete.
Drawings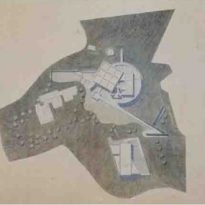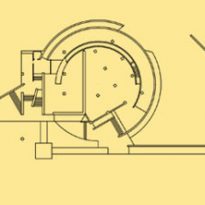 Photos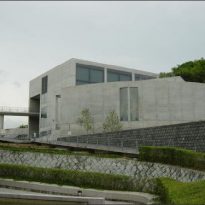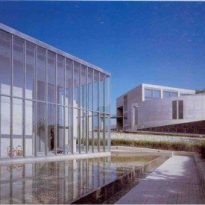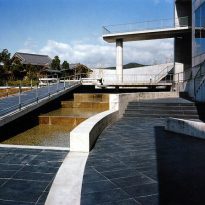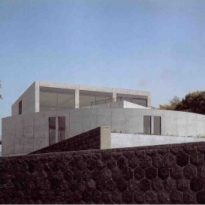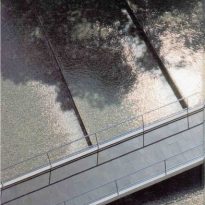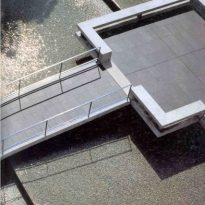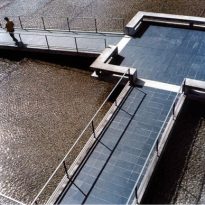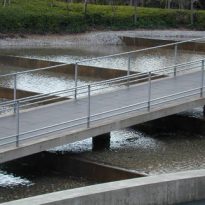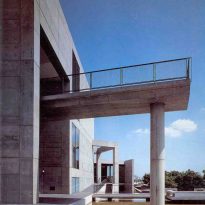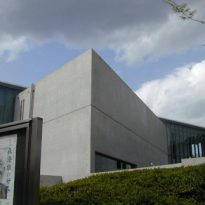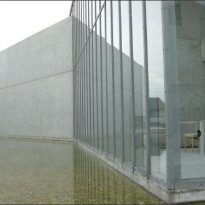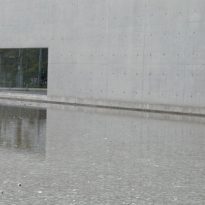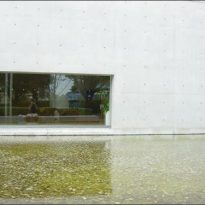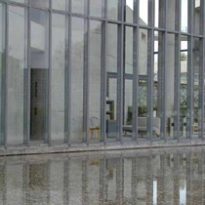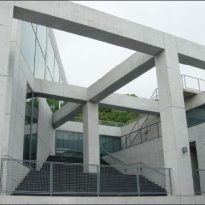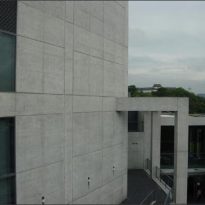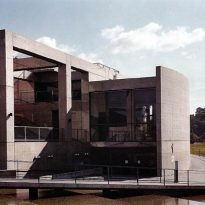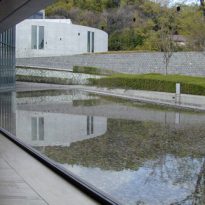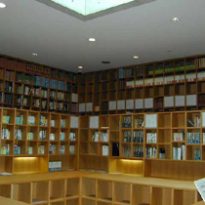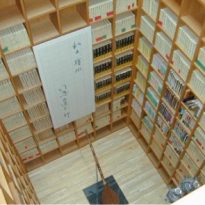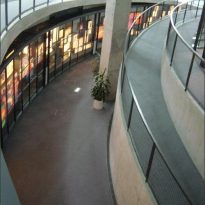 VER MAPA