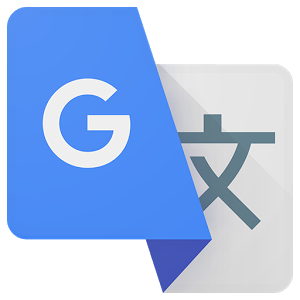 Some parts of this article have been translated using Google's translation engine. We understand the quality of this translation is not excellent and we are working to replace these with high quality human translations.
Introduction
The German Historical Museum in the works Zeughaus (Arsenal of weapons), the most important building in Berlin Baroque. It was built between 1695 and 1730 by order of the Emperor Frederick I. In 1998 began the expansion of the museum that the first German minister instructed the Chinese-American architect Pei, who had worked on the pyramids of the Louvre in Paris.
Situation
Located next to Zeughaus on the street Unter den Linden, the Museum Island in Berlin.
Meaning
As an annex to the existing building, Pei thought to symbolize the unification of the two Germanys to build a transparent, pure lines, following the international style. To use this two-volume, an opaque and transparent enclosure with an elliptically shaped marking the entrance, trying to keep volumes distinct and pure materials.
The expansion also included the roof of the courtyard of the existing building with filigree glass.
Materials
Concrete and glass.
Drawings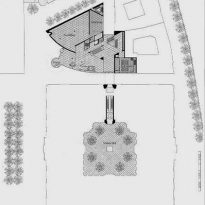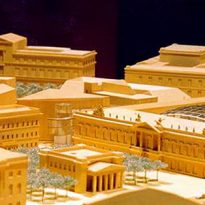 Photos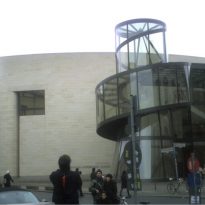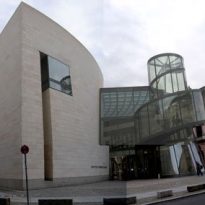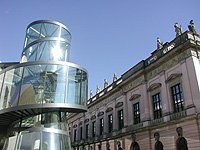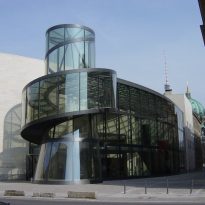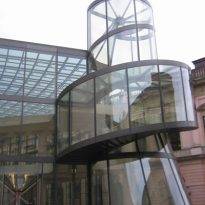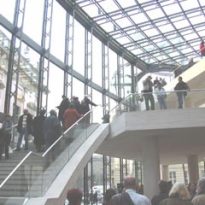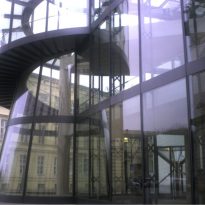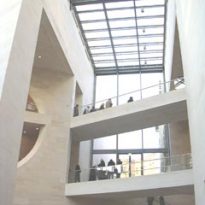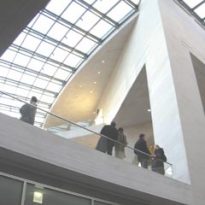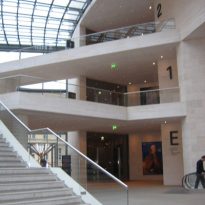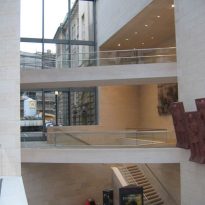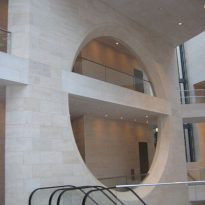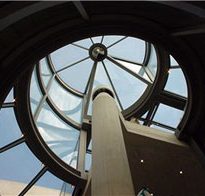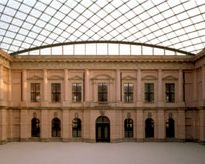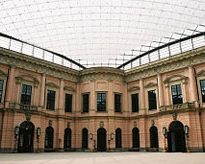 VER MAPA