Location
Kleinbasel district, Basel, Switzerland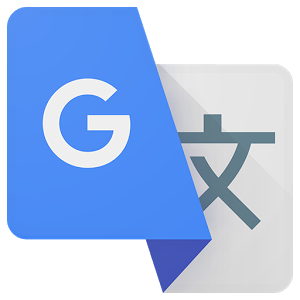 Some parts of this article have been translated using Google's translation engine. We understand the quality of this translation is not excellent and we are working to replace these with high quality human translations.
Introduction
The residential Müllheimerstrasse is the work of Swiss architects Morger & Degelo, having its office in Basel.
Status
Kleinbasel is located north of Basel, constituting the port and industrial area of ​​the city. The set is implanted in a densely populated area for the urban development of the nineteenth century.
Concept
The four buildings, located in a row and connected by intermediate green spaces constitute a specific character in the context.
Each building forms an L with a two-story annex, which closes the green spaces between.
Spaces
Each strip has two vertical cores, giving access to two or three apartments each. The stairwell acts building backbone. The stairs and elevator, lightweight steel construction, provide access light filled conservatory located in the heart of the building, and elevate the spatial impression of the entrance. The unique design of the staircase gives it a not only functional but also a burden almost sculptural aesthetic value.
The rooms of the departments work in rings around a central core inside. It has sought to neutralize some of the rooms despite their different sizes: as a usable hall, largely determined by the system, instead of dark corridors of access, resulting in spacious rooms that can be used for various purposes in spite economy of space.
Rooms visually extend through the balconies that surround them, they are in some ways a typical analogy of front gardens in this area of ​​the city. The profound east side balconies are equipped with wooden pipes to provide a visual separation between areas of housing.
Narrow openings offer panoramic detail. Although the economy of space, all rooms are spacious and bright.
The constancy of the elements of the facade establishes a rhythm easily readable in the urban structure. This holds true despite the variability of the interior walls.
In a plant is buried garage.
Materials
The facade is not supporting prefabricated glass elements. The elements are made of an opaque armor, a plywood on the inside and a plate Duripanel outside. Isolation has been solved by an iron Pavetex outside.
The quality of the interior finish is seen in the choice of materials for wall cladding and flooring.
Drawings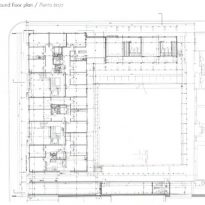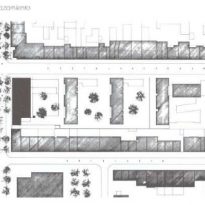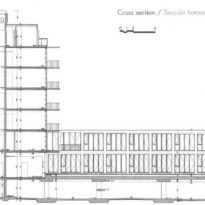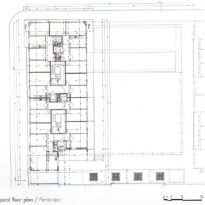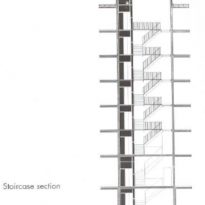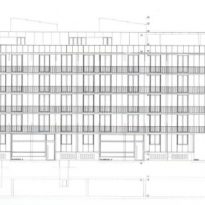 Photos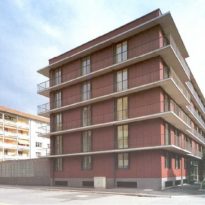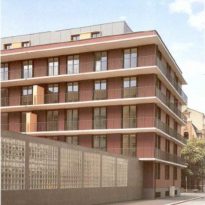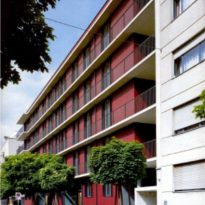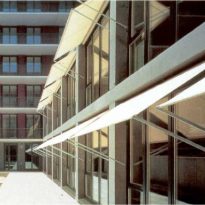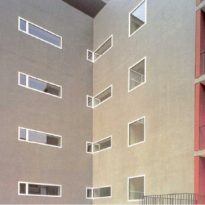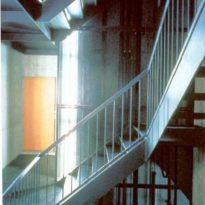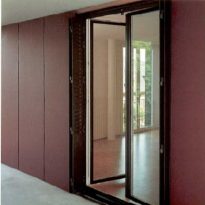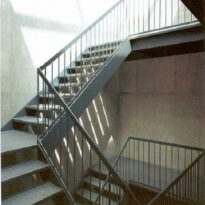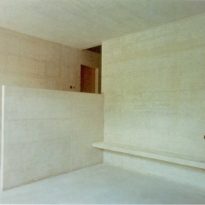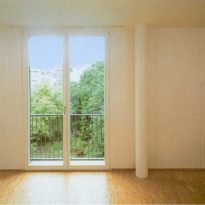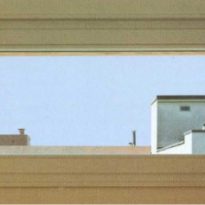 VER MAPA