Structural Engineer
Noemi Barbero Zumalacárregu
Construction Company
Desco, Qutub Technology
Construction Manager
Noemi Barbero, Sergio Llamosas, Carlos Cuevas
Developer
DEFEX, Gobierno de Egipto, Ministerio de Antigüedades
Location
Valley of the Kings, Luxor, Egypt
This article was writen with the collaboration of the architectural studio in charge.
Introduction
Lighting Luxor Temple and the Tomb of Ramses V and VI are only a small part of a great Master Lighting Plan in Egypt, developed by Naomi Barber of ACXT Lighting Designer, and whose career started back…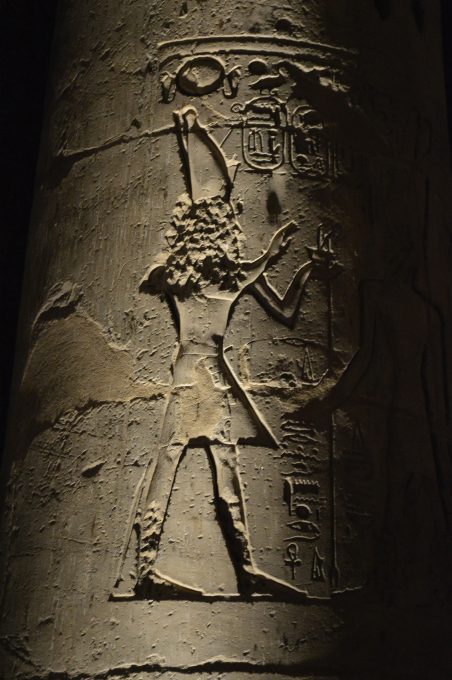 This Master Plan is the privilege of lighting pharaonic mortuary temples for the first time in the history of mankind. Its scope is:
Location: Luxor
-Temple of Luxor
-Avenida Of sphinxes
-Temple Ramesseum
-Temple Medinet Habou
-Temple of Hatshepsut
-Valle Kings
-Tombs ofthe Pharaohs of the New Kingdom
Location: Giza
-Interior Of the Pyramids of Giza and surrounding footpaths
A June 2014 was completed lighting Luxor Temple and the Tomb of Ramses V and VI, with the intention that in 2015 are terminated all proposed work.
Location
The archaeological sites of Pharaonic Egypt, the Luxor Temple and the Tomb of Ramses V and VI are located in the Valley of the Kings, West Nile and hidden within a "wadi" or valley formed over millennia by rain and water runoff.
Concept
Artistic Designer Lighting Luxor Temple
Stages of Design:
I-Design Art
…I understand the monumental lighting as an art capable of changing the visual and spatial perception, creating and evoking emotions…
The basic concepts of lighting project were:
Sensations: Spirituality, mystery, serenity, grandeur.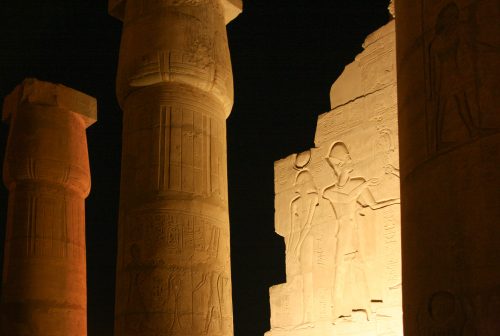 Effects: the drama of the upward light, serenity reflected light bath, accent lighting, and the mystery of the balance of light and shadow are combined.
Lighting Techniques for types of architectural elements:
– Pylons: Bath reflected light.
– Columns: Ascending Light. Lighting by side, illuminating the lintels, and emphasizing its volume.
– Obelisk: Light upward slope. The premise of this element was to reach the tip.
– Statues: accent light. We sought to cover the entire surface of the sculpture, extolling his face.
– Walls with paintings and reliefs: Bathrooms dramatic raking light. Bathroom lighting and very even ground, displaying the reliefs carved in greater depth.
– Palm: light landscape. They bring freshness and body image set of the night.
II-Technical Design
The artwork is not real without a proper technical design. And it is in the art, in the actual implementation, where the issue of respect for seniority integration and installation arises, the robustness of the equipment, and selection of appropriate measures for attaining enlightenment ideas specs.
Development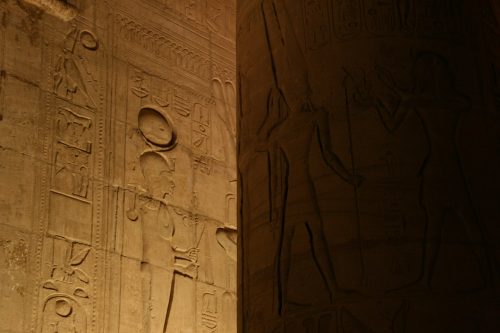 Integration
1- Development covers artistic, tailored to each type of projector, to cover and mimetizarlos, hiding them and integrating them with the temple.
2- Selection of lighting equipment compact.
3- installation was performed under ground wiring wherever possible, that is, in all cases performed restored with new stone floor.
Robust
Extreme climatic features of the country were required to have special lighting equipment, very robust, able to withstand very high temperatures (around 50°), a high amount of ambient dust, and rare but torrential rains.
Technical solutions:
– How many different lenses based on individual to illuminate architectural element.
– Selecting the color temperature warm white (3000K) color rendering 80% – 90%, to show the natural color of the stone and paintings unchanged.
– Use of efficient technologies for low power consumption, and use of lamps with zero emission wavelength UV / IR for non discoloration and conservation.
– Levels determined as a function of the general level of the environment lighting, the relative importance of the architectural element to illuminate.
Lighting KV2 Tomb of Ramses V and VI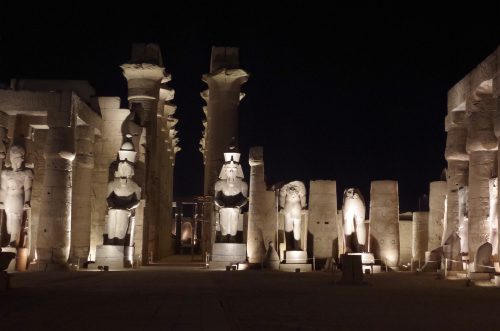 The tomb of Ramses V and VI is one of the most beautiful and best preserved in the Valley of the Kings. The lighting of this artwork unparalleled large both in length and in height (about 160 m long and 3.5 m high), thus requiring careful design of bespoke lighting, with two objectives:
– Preservation
– Exposure
The conservation is ensured by the use of LED technology:
– Zero emission of UVA
– Zero emission of IR
And exposure must ensure through visual comfort: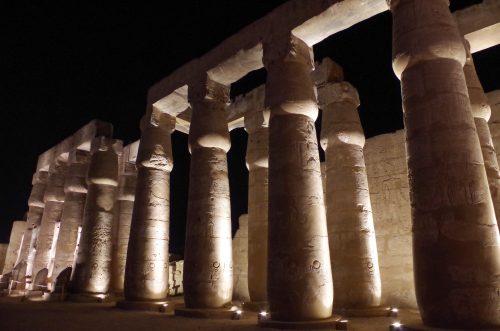 – High uniformity of illumination of the entire artistic surface
– Level comfortable lighting
– Playing the actual colors
– No glare
– No reflexes
Linear geometry of luminaires and LED technology used in continuous line next to the wall, illuminating the artistic paintings a bath uniform light. As elliptical optical minimize direct glare while simultaneously achieving a very uniform across the surface of the wall, making the entire visible light paints.
Different light scenes were programmed with different levels of lighting with DMX.
Materials
Manufacturers and Products
Manufacturers and families product appropriate to the project are selected, based on the technical specifications and following features: Spanish manufacture; high quality, robustness, and sealing; variety of optics, accessories, and power; small dimensions; flexibility to perform as designs and modifications.
As a result of these assumptions and the technical characteristics of the design, the manufacturers and selected material were :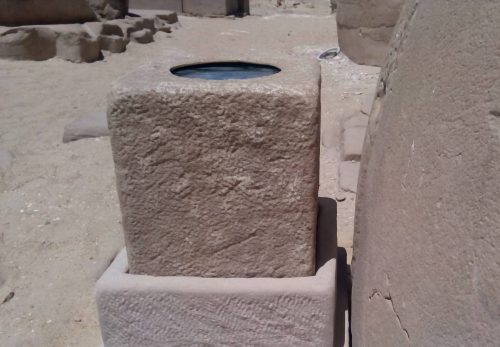 Monumental lighting Pharaonic temples and tombs of the Valley of the Kings:
Families of products used:
VARONA LEDS
– Fiber covering as imitating the Pharaonic stone mimicking projectors, serie.ART (Luxor and Giza – In all projectors of all locations)
-Regletas High flux LED "LINNEA.FLUX" (Valley of the Kings – pharaonic tombs)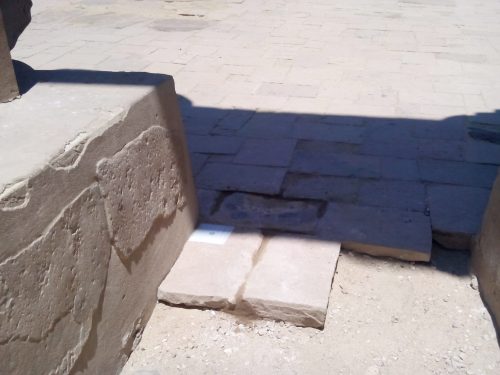 -SMD LED -Regletas "TUBE.LEDs" (Valley of the Kings pharaonic tombs)
-Leds projectors "SLINK" (Valley of the Kings – pharaonic tombs)
-Flexible -Tiras LEDS vStrip (Giza Plateau – Pyramids)
-Projectors Accent "VHM" and "SQART" (West & East Bank-cult and mortuary temples)
-Projectors Uplight "RDART" (West & East Bank-cult and mortuary temples)
-Projectors Bathroom wall (West & East Bank-cult and mortuary temples
Beacons of access roads to temples and Valley of Kings: Product Families: Beacon FAR
Lighting of parking areas: Families of product used: INDAL
High power projectors for street lighting on column.
Drawings
Photos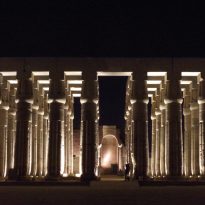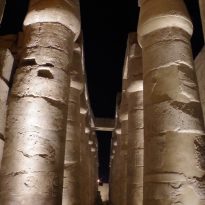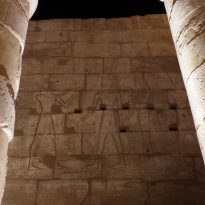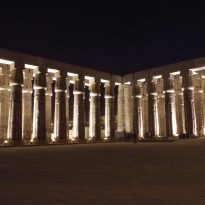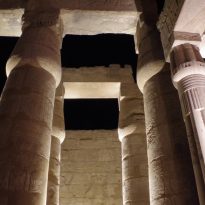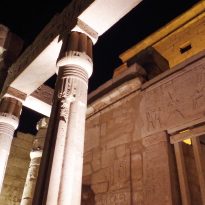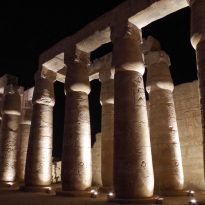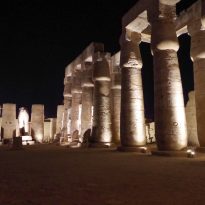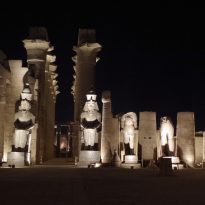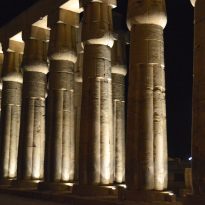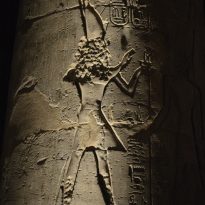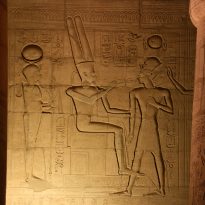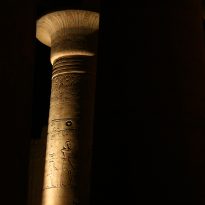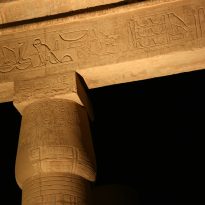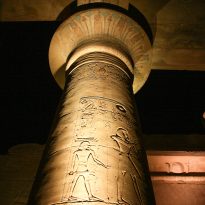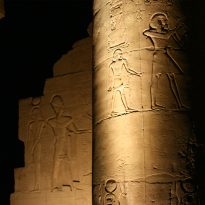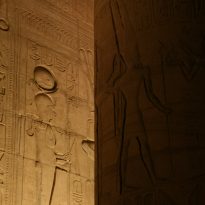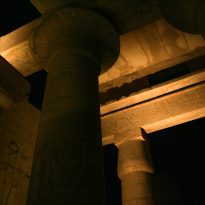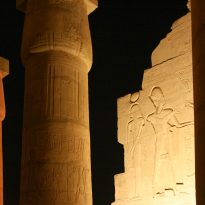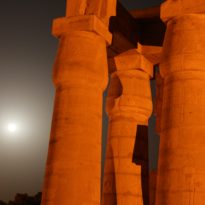 Did you find this article useful?
Really sorry to hear that...
Help us improve. How can we make this article better?
VER MAPA