Location
Milan, Lombardy, Italy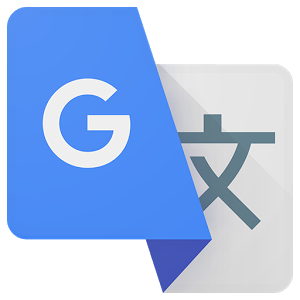 Some parts of this article have been translated using Google's translation engine. We understand the quality of this translation is not excellent and we are working to replace these with high quality human translations.
Introduction
Formal Crown Itamaraty Palace, headquarters of the Ministry of Foreign Affairs in Brasilia, the headquarters building of the publisher Mondadori in Milan, added to the concrete prism a twisted manner on a sheet of water.
Niemeyer worked on two projects. Once visited Mondadori Itamaraty Palace, in contrast to the corporate image of such companies, the American concept associated company opted for the second project of the Brazilian architect.
Location
It was located in the neighborhood of Segrate, between via and via Rivoltana Mondadori, near Milan, Italy, towards Verona and close to Linate airport.
Spaces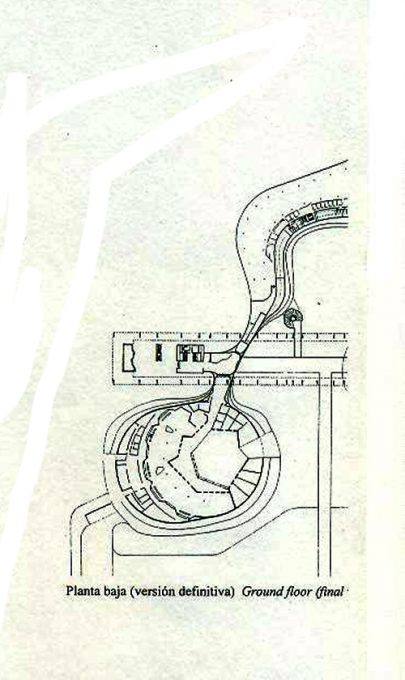 Beside a lake of 20,000 square meters highlights the main building of the editorial office, a prismatic body hanging from the framed structure with arches of different lights that create an irregular rhythm on the facade.
Within two vertical circulation connecting the four levels of open plan which divides the surface of the building, plus piles and cover. The use of colors in the office gives identity to each area.
At the lowest level at one end, is the dining room, bar and shops and on the other writing, with a more free and divided into two levels that suggest the emptiness of a piazza in Italy.
Description and Structure
While the principle of construction is the same as in the palace in Brasilia, a glass volume content greater colonnade structure of concrete, a reflecting pool to complement the architectural and space distribution in two volumes, are Mondadory Itamaraty different.
Instead of the square and the four facades of the building equal to Brazil in Milan, Niemeyer created a rectangular flag 200×30 meters oriented north-south. The volume glass, protected by concrete casing is also different in Brazil is an independent, isolated from the archery, while in Milan the glass case is hung with straps to the porch, formed by two lines of the facades major structural which have an irregular rhythm suggestive, light apertures ranging from three to fifteen meters.
In the words of the architect: "keeping the lights unequal arches, the different rate, which characterizes almost musical."
This volume is lower and cross is crossed by a sinuous shape. In front, with a more circular, the volume is enveloped by the pond and seems to float "like a willow leaf rolling"
Materials
The basic materials of construction are reinforced concrete, steel and glass.
Drawings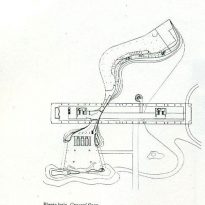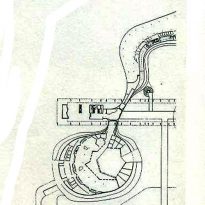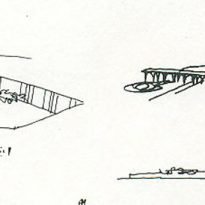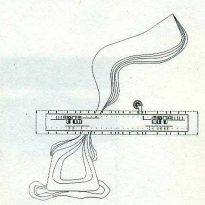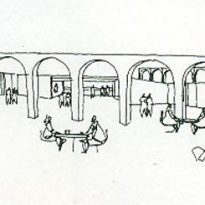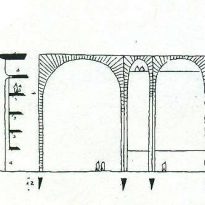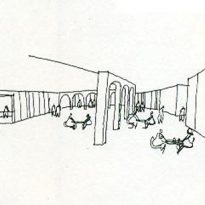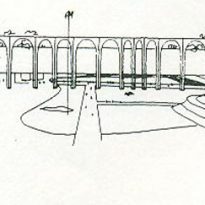 Photos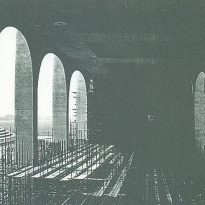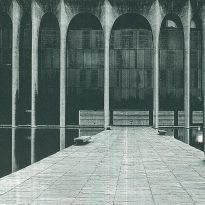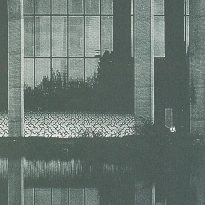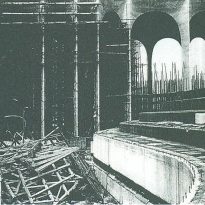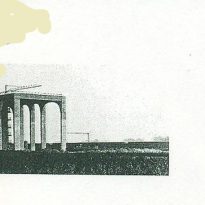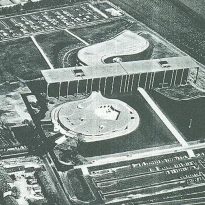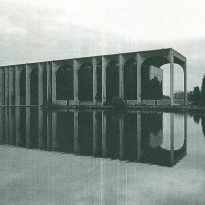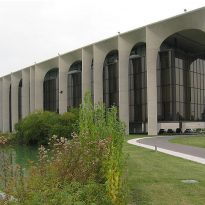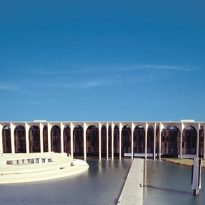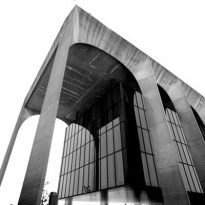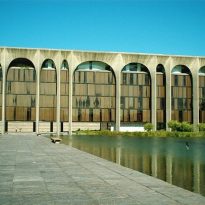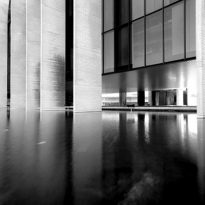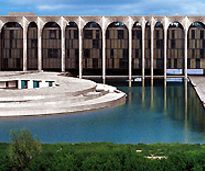 VER MAPA