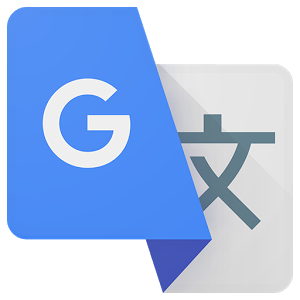 Some parts of this article have been translated using Google's translation engine. We understand the quality of this translation is not excellent and we are working to replace these with high quality human translations.
Introduction
The housing project in height, designed by Dutch architects studio MVRDV in collaboration with architect madrileña Lleó Blanca, wants to break the excessive uniformity of the planned route for the planning, which in almost all the residential plots, the configuration of Apple closed 6 floors. However, the projected volume for the plot TR-22, developed in 21 plants and emerge as a benchmark for the city and territory.
Situation
The building is located in the neighborhood Sanchinarro in Madrid.
Meaning
The building is an observatory of the frame and a distant horizon. Construction projected to rise, largely frees the occupation of the plot, thus makes possible the transfer of a portion of private land for the benefit of the collective social enjoyment. Thus contributing to the generation of public space necessary for the contemporary city demand.
Moreover, the large veranda at 36,850 meters above the ground, offers residents a community garden and an outdoor space at a height where to meet and enjoy the views.
Seriation against rationalist and repetition rate of family unity, there is a reasonable variation in response to new modes of contemporary living. Proposed housing organizations flexible and adaptable. This is to facilitate the identity that each person puts in his home, providing the required matching operation where possible and incorporating the changes and applications for current demand.
Description
Circulations in the building are like small vertical streets. His transformations along each route, make up the collection of structured types as small neighborhoods. Outside, each of the nine districts of equal or housing is identified and differentiated from others. Stop using different combinations result in the modulation and position of the voids, as well as materials, texture and color of the fences of different facade.
The vacuum outside, also called garden in height or viewpoint has an approximate area of 580 m2 in floor [39.4 x 14.70 meters] and a height of 14.14 meters [less build-up of 1.35 meters] in Plant 12, brings together the diversity and identity is all built.
Drawings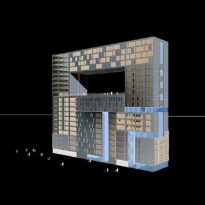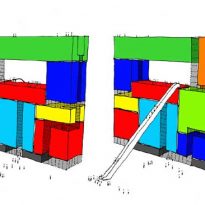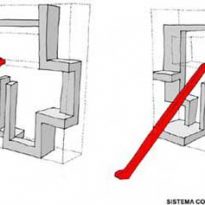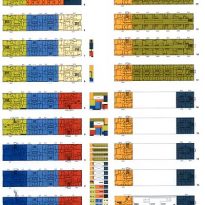 Photos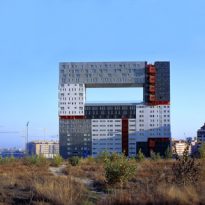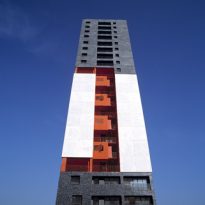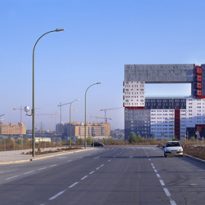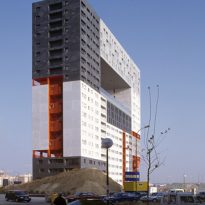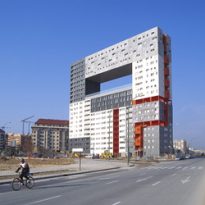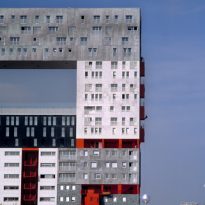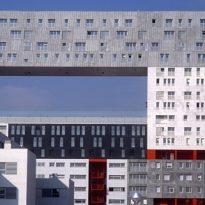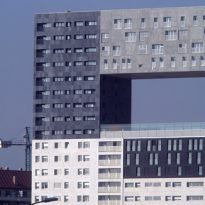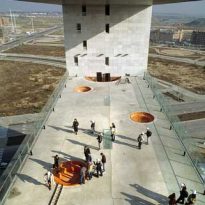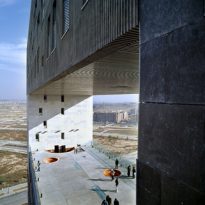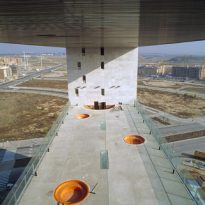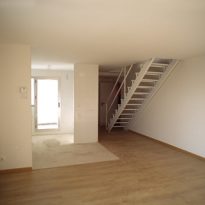 VER MAPA