Location
Castro de Rey, Lugo, Galicia, Spain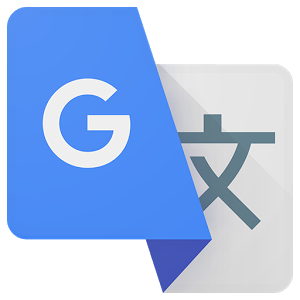 Some parts of this article have been translated using Google's translation engine. We understand the quality of this translation is not excellent and we are working to replace these with high quality human translations.
This article was writen with the collaboration of the architectural studio in charge.
Introduction
In the words of the architect himself, his work is distinguished by being faithful to his own style, articulated by a contemporary language, an organic architecture, dynamics, apparently singled out and controlled chaos, which seeks to provoke sensations through architectural space as Wealth need not be related to the luxury of expensive materials or solutions.
Location
It is built on extensive sloping lawn outside Castro de Rey, near a road that runs at its highest in the province of Lugo, Galicia, Spain
Concept
This is a small house to spend short periods of time. With a simple program had only one condition, that although the drink contemporary tradition. This meant that the slate roofs and gabled windows reduced in size.
Description
The building is located in the upper middle of the field, in the form of elongated prism parallel to the road. A meadow planted with trees in isolation from a direct view from the road.
The vision that occurs when approaching the house from the lawn is simple. To access has to surround the entire volume. This deforms a fold marking the entry, causing an "anomaly" that makes the house lose its predictable monotony.
Spaces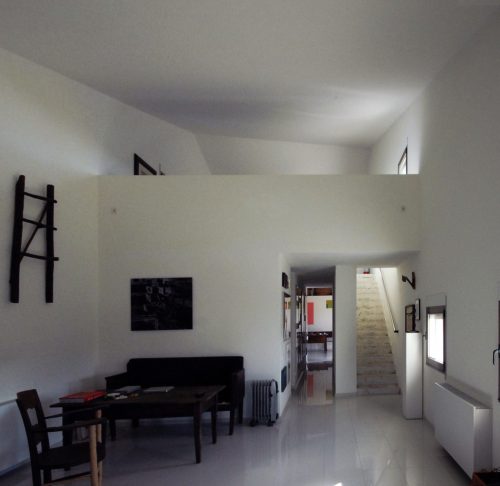 Inside the chance to see the whole geometry of the deck, causing a suggestive space with many nuances as the tours.
On the ground floor have been distributed a lounge, a toilet, a bedroom and a large kitchen in the tradition of the old houses of the place and where we find a gateway.
On the first floor balconies on the two rooms downstairs room giving the space a simple realization and a set of characteristic light on the works of the architect.
Structure
The structure is load-bearing wall of concrete block with ceramic inner wall forming the air chamber.
Materials
Large exterior walls with cement plaster and painted white are the house, topped by a gable roof in black slate. Inside the walls white also unifies and gives brightness to the space.
The numerous windows that allow entry of light and landscape have dark anodized aluminum frame.
The vaults were performed with slabs of concrete and prestressed beams.
Drawings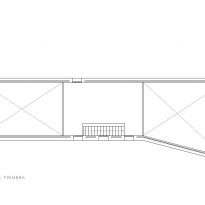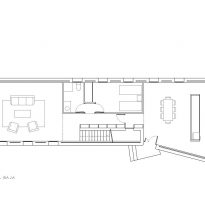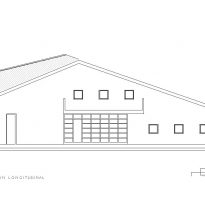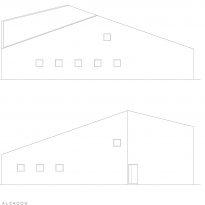 Photos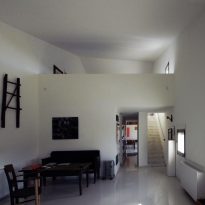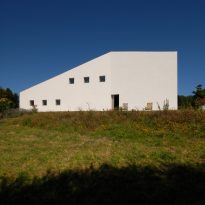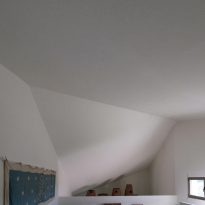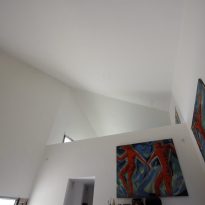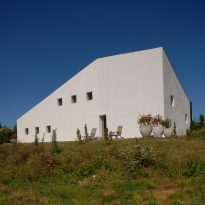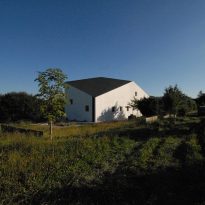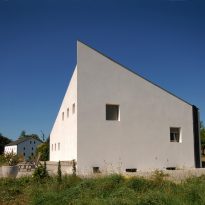 VER MAPA