Location
San Rafael, California, United States
Introduction
The Marin County Civic Center, a building for public use, is not like most of the buildings in the United States, impressive, built on a gigantic scale, offering a monumental aspect. This provides a pleasant environment, human, with many references to the landscape.
Situation
The site of the Marin County Civic Center was a huge park with a lake and three small hills. The complex binds the hills as a bridge, offering views over the park and water, built in North San Pedro Road, San Rafael, California, USA.
Spaces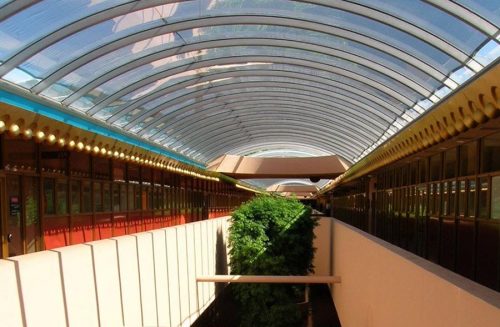 By the middle of the two main buildings runs a landscaped walkway inside, illuminated by glass ceilings.
First floor
It is basically an elongated plant that changes direction in order to join the central hill and the other hills.
• Offices
The offices are arranged so that one side, looking to the hills and the other, the interior garden. Partitions of different offices are mobile and can be adapted to changing space needs of each department.
Second floor
On this floor is the cafeteria that opens onto a triangular bow with a paved terrace for lunch, a garden and a pool.
Third floor
The court is the administrative building in a circular intersection that houses a library on the third floor.
One of the most important features of the building is the aluminum balcony railings drawing geometric shadows on the walls in constant motion. Wright used to call "music Visula" to this type of drawings
Structure
• Arches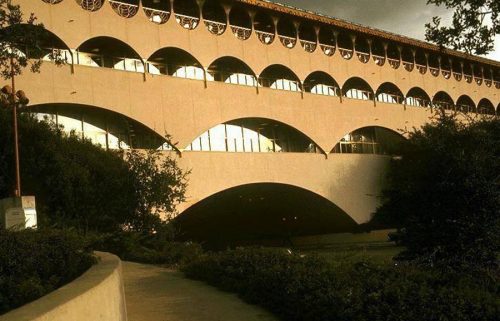 The large arches on the ground floor bearing structure while hanging above the arches are mounted on the outer edge of the balconies.
These arches are like awnings on the windows that are located 1.50 meters behind the arc.
• Balcony
The exterior balconies and interior boulevard facilitate access to the various departments.
Materials
The facade is covered with cement stucco painted ocher, taking part in the landscape.
The electrical outlets, telephones, heating and ventilation are spaced in a grid patterns that provide flexible office.
Aluminum was used in the railings of the balconies.
The roofs of the two main corridors have a glass cover that illuminates an internal landscaped promenade.
Drawings
Photos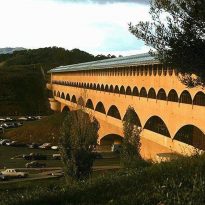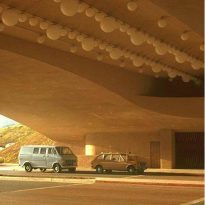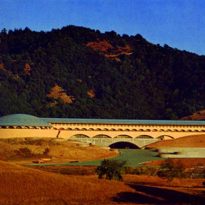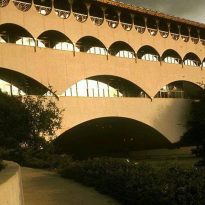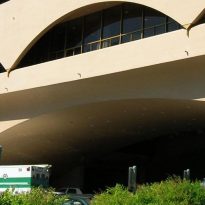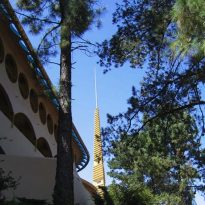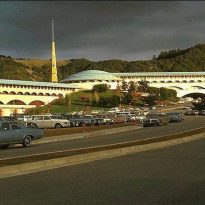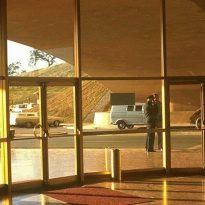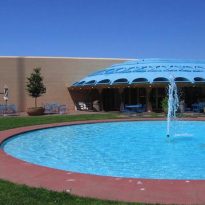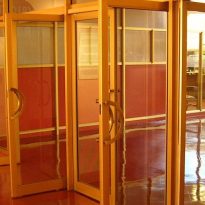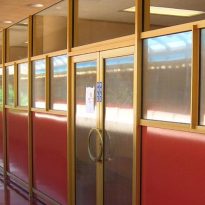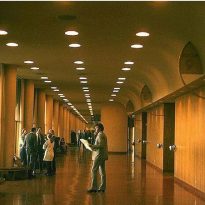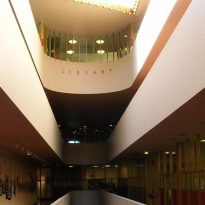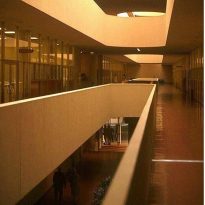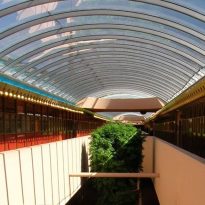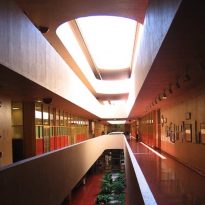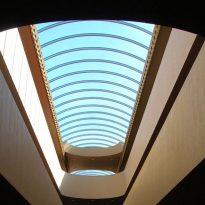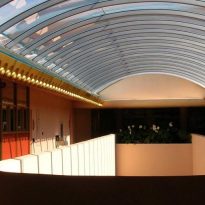 VER MAPA