Los Manantiales Restaurant
Location
español al inglésMostrar forma romanizada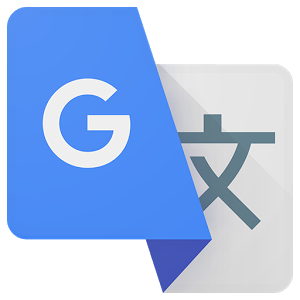 Some parts of this article have been translated using Google's translation engine. We understand the quality of this translation is not excellent and we are working to replace these with high quality human translations.
Introduction
This building is located in Xochimilco is considered a very significant to have their origins in pre-Hispanic period to the present day Mexico City. The place is known for having one of the major sources of fresh water to supply the city.
This place poses for the creation of a thousand local people with a dining room by replacing a previous one that had been destroyed by fire years earlier.
Félix Candela experiment with all sorts of combinations triangular, square, pentagonal, hexagonal, octagonal, perhaps this is the most famous of these. Octagonal in plan formed by the intersection of four hyperbolic paraboloid, another notable example of this structural family beautiful and has inspired many architects in their designs.
Location
Calz. Xochimilco-Tulyehuealco 60 col. Nativitas 16450, Mexico, D.F.
Concept
During the twentieth century, Xochimilco was (and remains) a place of recreation for the inhabitants of Mexico City that Sunday to Sunday strolling through the channels in so-called "trajineras" (wooden boats) by the lake of the same site, lingering with the floating gardens that exist here.
Candela did not want to clash with tradition and beauty that nature gave to this place, so he decided to propose a building with features that they might be involved in these gardens, as an object that floats from its structure, resembling a flower lotus floating on the water, achieves this effect
The decision to fire was the design of a circular dome, formed by the intersection of eight segments from the meeting of four hyperbolic paraboloid (surface similar to that of a saddle horse)
Spaces
The result was a kind of lily-like float with about 42 m in diameter and 25x30m paraboloids at the beginning of its development, with a maximum height of 8.25my that inside is reduced to 5.90 m natural.
Under this is the living room or great room which houses a restaurant with tables and chairs in the part where the segments are raised to make way for metal works. At the center we find a great track where dances are held inside the restaurant and ceremonies due to the gathering of people in the place.
At the shelter, but stand to the side walls containing independent restaurant services, such as kitchens, toilets, lobby access, etc.. In the part of access has parking for approximately twenty cars.
Structure and Materials
His crib is simpler than that of a vault formed by the intersection of cylinders, having two systems of generating lines. In addition to consist of developable surfaces is much more rigid and allows children to build in thickness.
The maturity and insight of Candela allowed to eliminate the edge beam and concentrate the weight support structure starting at the supports that are tucked into the outer edge of the paraboloids. At first glance you see the concrete lip that never touches the earth and keeps the flight.
In the front edges of the parables we can see how close the space from glass plates with metallic trim 2.40 x 2.40 meters.
Drawings
Photos
Bibliography
Félix Candela. Arquitecto. Seguí Buenaventura, Miguel. Ministerio de Obras Públicas, Transporte y medio Ambiente. España, Madrid. 1994.
Félix Candela 1910-1997. El dominio de los límites X. de Anda Alanis, Enrique. Taschen. Alemania. 2008.