Developer
Marylebone Cricket Club
Location
St John's Wood, London, England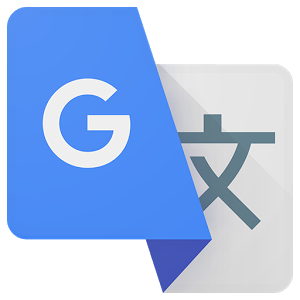 Some parts of this article have been translated using Google's translation engine. We understand the quality of this translation is not excellent and we are working to replace these with high quality human translations.
Introduction
The Cricket Club Lord there is a tradition of incorporating innovative structures. With the design of the Media Centre has been respected and safeguarded the tradition, offering a building that is in line with the new millennium at the same time provides the place with a swanky press and communications. The building was awarded the RIBA Stirling architecture prize in 1999.
Location
Built at Lord's Cricket Ground in St John's Wort, a district of northwest London, England, in the City of Westminster, and in the north-west of Regent's Park. At one time it was considered that in this area were the world's most expensive properties, apart from displaying the title of being the birthplace of Cricket.
Structure and materials
The material used for the structure of this building comes from the construction industry, but of a yard, using the latest technology in shipbuilding. It was built by Pendennis Shipyard in the UK in conjunction with the Netherlands Centraalstaal
At its western front the large glass front the playing field is tilted to avoid glare or reflections and offer sweeping views of the game to the media.
It is the first building all-aluminum semi-monocoque, setting precedents in the creation of a new aesthetic in three dimensions and its construction method.
15 meters high from ground level, the aerodynamic contours of the building air development highlighted by a skin envelope formed by a smooth-skinned, white, without any cracks. The only support for this monocoque is in the STI structure that surrounds the two elevator shafts that go up two levels.
Spaces
The Media Center is divided into two levels has the capacity to house more than 100 journalists in the lower level.
At the top level there are facilities for radio and television broadcasting
Drawings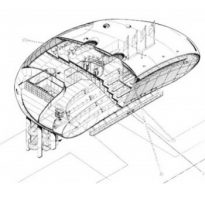 Photos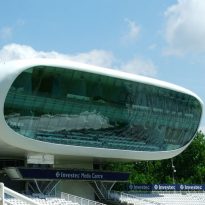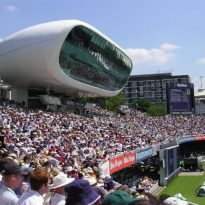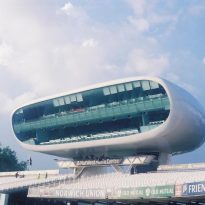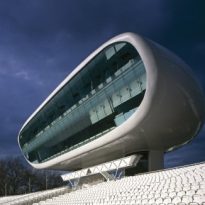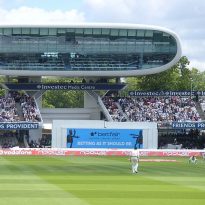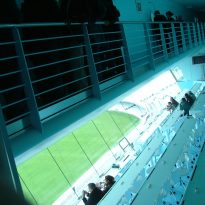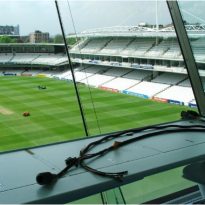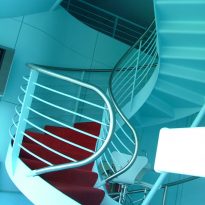 Did you find this article useful?
Really sorry to hear that...
Help us improve. How can we make this article better?
VER MAPA