Location
Taylor's Island, Chesapeake Bay, Maryland, United States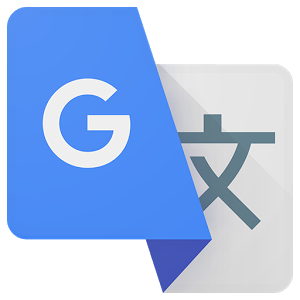 Some parts of this article have been translated using Google's translation engine. We understand the quality of this translation is not excellent and we are working to replace these with high quality human translations.
Introduction
A unique approach to building prefab with a striking design aesthetic. The house consists of a set of parts that are joined using the so-called green technologies. The home and its structure are made with materials supplied and produced less than 500 miles from the site it occupies.
One prominent project that uses technology and demonstrates an ecological approach is not very traditional aesthetic sense for the construction of prefabricated houses. A new way of mitigating the environmental impact and integrate green technologies in comfortable spaces. In addition to be built on a platform to reduce the disruption of the site, the house has high performance materials and natural ventilation.
Situation
Loblolly House, is named after the species of pine trees that form the forest that is built on the island Taylor, Chesapeake Bay, Meryland, EE. UU.
Concept
The foundations are the trees, piles of wood, both pragmatic and poetic.
Pragmatic because it minimizes interruptions in the ground and poetic because housing is literally founded on the tree, is a house within and between trees.
Spaces
It is a single-family house of 204 square meters divided into two floors, which are three bedrooms, two bathrooms, kitchen and living room.
Structure
The Loblolly house, made from a kit, is a prefabricated construction with aluminum structure and green cover.
Is a structure built on stilts high above the ground, so as not to damage the coastal terrain on which rests not disturb the animals living nearby, because they can pass underneath.
The house, which was assembled in less than six weeks, is based on a solid aluminum frame that gives you strength and that together with a range of connectors, offering both the structural framework as a necessary means to connect cartridges
Kieran Timberlake says that the house was desmontaría with the same speed and efficiency that was built.
Materials
Smart Cartridges
The Loblolly House is composed of "smart cartridges, which are floor and ceiling, formed by panels that contain all the facilities necessary to make the house habitable including electrical, heating and fire alarm systems. Between the roof and soils have been used cartridges and 19 are the most complex elements of technological innovation from the house.
These are divided into two types:
Intelligent contain heating pipes, electrical distribution, hot and cold water, drainage and micro cooling ducts and insulation
Dumb contain only isolation
Both types are basically leaves contrachapadas standard conventional wood which in turn provide access to different areas for future maintenance.
The exterior and interior are completely made of wood, birch, bamboo and plywood, finished with non-toxic.
It has been used in the aluminum frame.
The outer layer of the facade of the Loblolly House (west), is a polycarbonate bifold door hangar that serves as the umbrella when replicated. The translucent polycarbonate has the same thermal properties of glass, but weighs less opaque and glare from direct sunlight.
VER MAPA