Associate Architect
Santiago Sanchez Elía
Location
Oro y Cerviño, Palermo, Buenos Aires, Argentina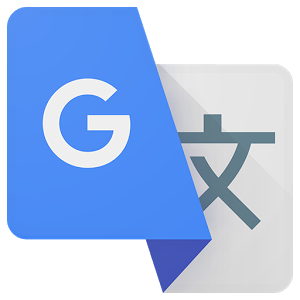 Some parts of this article have been translated using Google's translation engine. We understand the quality of this translation is not excellent and we are working to replace these with high quality human translations.
Introduction
Le Parc Tower is a high class residential building. It was the tallest building in the country between 1996 and 2002, replaced by Torres El Faro.
The traditional hand and rationalist Mario Roberto Alvarez made it clear his signature: it is functional architecture that will endure over time. The architect raised important a tower instead of four, which was another proposal.
The building is very visible in the distance, being used as a reference even sailboats sailing in the Rio de la Plata.
Location
It is located in the heart of the city of Buenos Aires in the Palermo district, just steps from the main cultural attractions and professional, close to major roads to the outskirts and city center.
The tower is rooted in the center of the apple falling on the streets Gold, Cervino, De Maria and Godoy Cruz. An interpretation of the Code of Ordinance allowed the site, consider avoiding the front line and internal basement.
The view from the tower is unique. He can see the whole city. The vision is at 360 º beyond the city and the Rio de la Plata. On a sunny day at a glance distinguish the Uruguayan coast, intermingling with the Delta islands.
Concept
It was designed with the premises to obtain hierarchy, high standards of comfort and security, with minimal land use.
Surrounded by a green area of 8,000 square meters, its location in the center of the block gives privacy to the tower and the nearest building is 60 feet away.
Spaces
The building has a total of 51 plants. To plant 43 are Semipiso (two apartments per floor). From floor 44 to 47 are located duplexes, with nearly 700 square meters each. On these plants are raised elevator machine rooms, a storage tank and a helicopter pad and top of the tower, within a structure. Two underground supply the whole. The first solves the parking lot for 290 cars, the second was located a large multipurpose room with separate access.
It has a green space with swimming pool. Covered areas were created to provide the rest of the sports areas without annoying noise and views from the outside.
Structure
We used a structure upwind walls and columns, slab resting on the elimination of Reinforced Concrete.
Materials
The external enclosures are made with reinforced concrete walls in light carpentry and incorporate anodized aluminum extruded profiles and sliding open system.
In the entrance hall include marble, glass, concrete and aluminum.
Drawings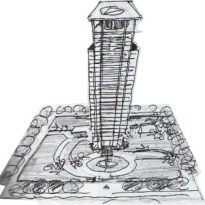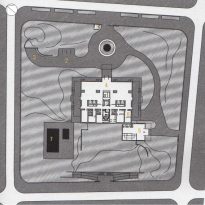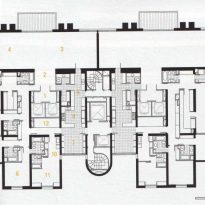 Photos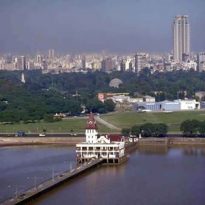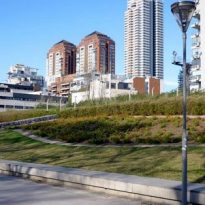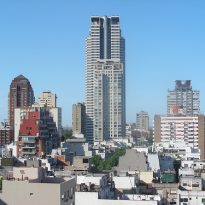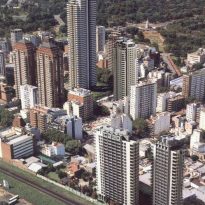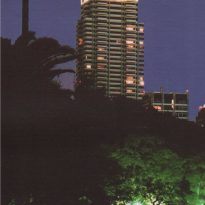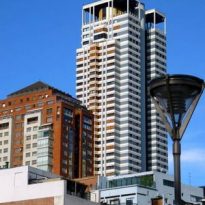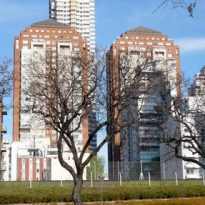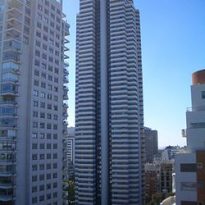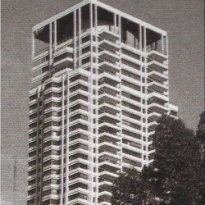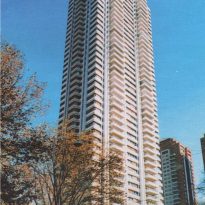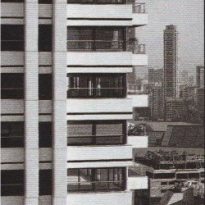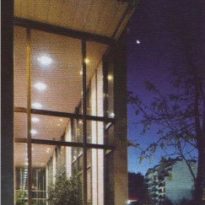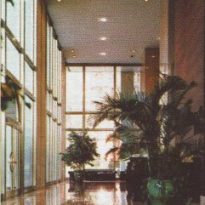 VER MAPA