Location
Camí de Can Bon Vilar, Terrassa, Barcelona, Spain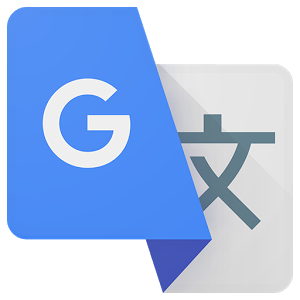 Some parts of this article have been translated using Google's translation engine. We understand the quality of this translation is not excellent and we are working to replace these with high quality human translations.
This article was writen with the collaboration of the architectural studio in charge.
Introduction
At one site trapped between a golf course and a forest, built a considerable amount distributed.
Three pavilions scattered on the hillside with strict rationality resolve a functional program is not conducive to interpretation.
The link between them is provided by a partially buried body to assume more formal freedom and protection from the sun with a lattice tree.
The color becomes contextualizing mechanism that, far from trying to disguise, suggests a conscious emulation on a support artificial unnatural intentional correlation with the nature of the forest and the artificial nature of golf.
Location
La Mola Hotel and Conference Centre is situated on a plot adjacent to the new El Prat Golf Club in the park of Sant Llorenç de Munt il'Obac (Terrassa).
Spaces
The project involves the construction of a 186-room resort with complementary services catering, convention and meeting spaces, auditoriums, multipurpose rooms and other services geared to health and wellness (spa area, fitness, etc…)
To avoid the strong visual impact that a complex of this size can cause in this setting has been chosen to split the program in four buildings binoculars in no case exceed in height to the surrounding forests, thus achieving better implementation and integration.
Two volumes house the rooms arranged longitudinally along a central corridor into three floors above ground, also having a lounge at the entrance, and several basements for services (kitchens, spa, etc.).
The rooms for the south facade has a balcony oriented views and a sun protection system consists of a mobile sliding perforated sheet designed by way of a large colored curtain. Their volumes and nuanced tones blend in with the color of existing vegetation in a deliberate game from a lot located between a forest and the "artificial nature" of the golf course.
A third prism, with similar characteristics but of greater height between floors, the building houses the convention.
Inside you have several auditoriums, multipurpose rooms of varying size and multiple meeting spaces around a large open lobby, also having a ground floor directly communicated with the outside world, projected uses (as a conference center) to the outdoors.
In a central position among these three volumes lies half buried a fourth building that houses the public spaces that also function as the core of access and general distributor of the complex.
A hood made of steel sheets cut provides protection and privacy to its large glass facade that evokes both the landscape around him, becoming the main reference point for intervention.
Implementation and landscape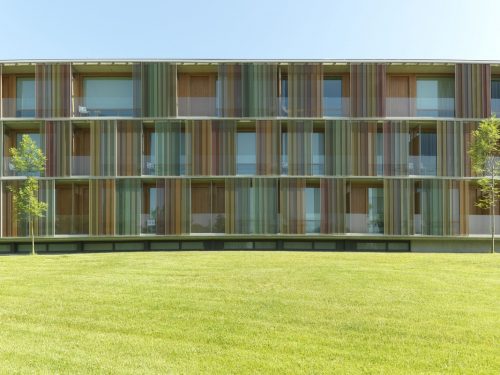 La Mola Hotel and Conference Center is planned as an architectural design that respects the natural environment in which it is situated.
To this end, particular attention was paid to the provision of different built volumes.
Thus, most of the trees were kept in place its original location and in the minor cases were transplanted.
Additionally, the plot was filled with trees to form a joint nursery garden where irrigation fully resolved by recycling gray water generated in the center.
Abundant glazing of the facades allow maximum use of natural light and sunlight in winter while in summer the adjustment of various systems of solar control prevents overheating of the rooms.
Moreover, free cooling system takes advantage of favorable conditions in a controlled manner outside air, reducing the need for artificial air conditioning.
Solar panels located on the roofs of two buildings contribute to the reduction of energy consumption for hot water generation.
The predominant use of concrete, combined with pine walls and roof garden, provides unity to the whole and gives it a serene nature, integrated into its surroundings.
The outdoor runs have tried creating gardens and relaxation areas that interconnect the outside and meeting each of the buildings.
Drawings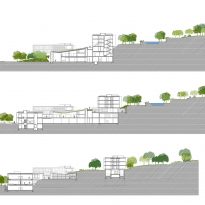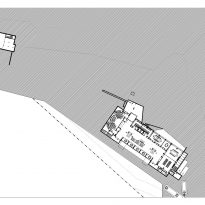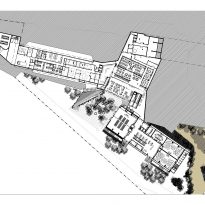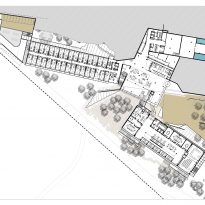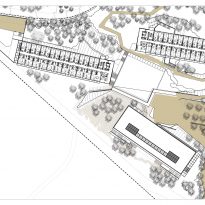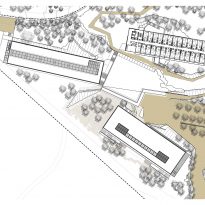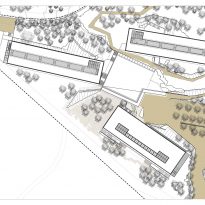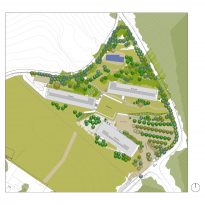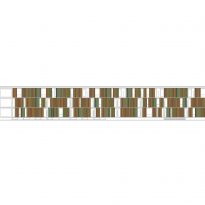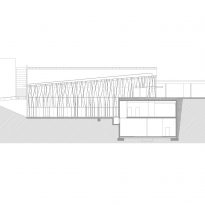 Photos
by Joan Argueles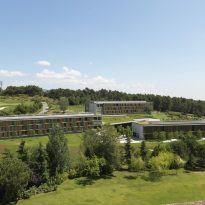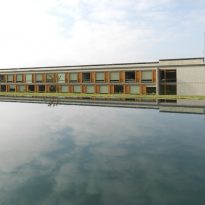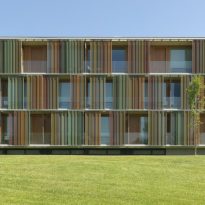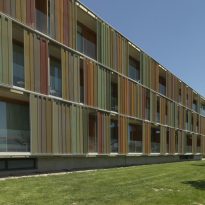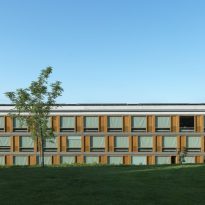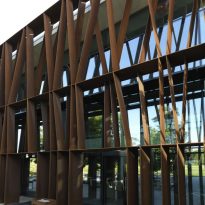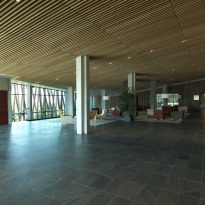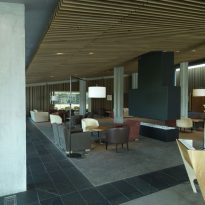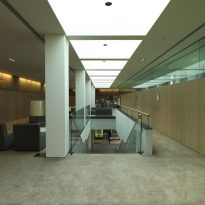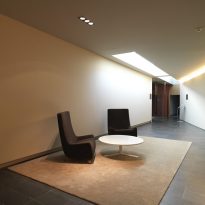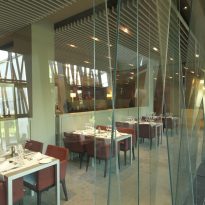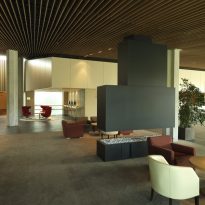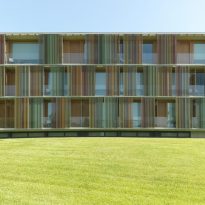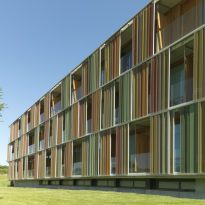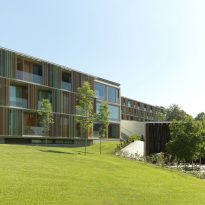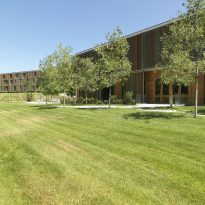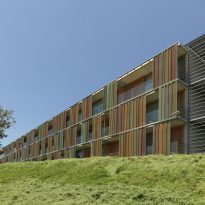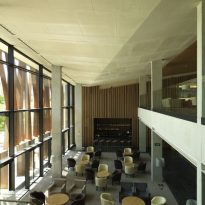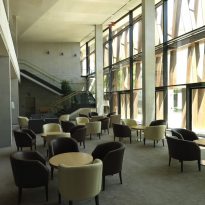 VER MAPA