Construction Company
KLCC Holdings
Location
Kuala Lumpur, Malaysia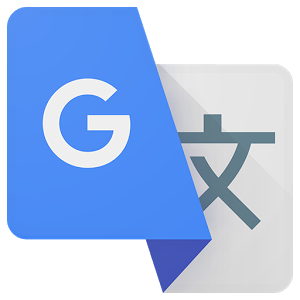 Some parts of this article have been translated using Google's translation engine. We understand the quality of this translation is not excellent and we are working to replace these with high quality human translations.
Introduction
The sophisticated five-storey building that houses the Convention Center Kuala Lumpur offers modern facilities with 2 auditoriums, an exhibition area of 12,310 m2, a large ballroom, banquet, conference and about 20 rooms meetings. All its facilities enjoy the greatest technological advances and flexibility to make any event, both nationally and internationally.
Location
The Convention Centre Kuala Lumpur is located in the heart of the district bearing the same name, in Jalan Ampang, 50088 Kuala Lumpur capital of the federation and national legislative capital city of the largest city in Malaysia. Designed as a "city within a city," this neighborhood of 40 hectares, the KLCC Park, designed by Roberto Burle Mark, offers a stimulating environment where you can work, live, shop or visit.
They are part of the overall development famous Towers Petronas of César Pelli, the Mosque Asy Syakirin, Suria KLCC Shopping Centre and Petronas Philharmonic Dewan.
Concept
Nestled between the Towers Petronas, the Convention Centre Kuala Lumpur combines clean modern trunk with a subtle design that expresses the culture and traditions of Malaysia.
The Centre was conceptually designed by Cox Architects & Partners in collaboration with Akitek Jururancang Malaysia for the purpose of hosting international, regional and local conventions, tradeshows, public exhibitions, entertainment and private events. Not only high-tech facilities have set a new benchmark in Malaysia, turn all the technical staff responsible for its maintenance opens a new field of knowledge and work for the region.
Spaces
The building houses 400,000m² built a large hall with a capacity of 3,000 attendees, exhibition halls, a theater and conference rooms. Communication between plants is performed by a group of elevators and escalators located in the central core.
Around the central core of the building there are a number of areas of support, such as a business center that includes a dressing room, a medical room, counseling and Reservation service, the registration desk and a living catering.
Ground floor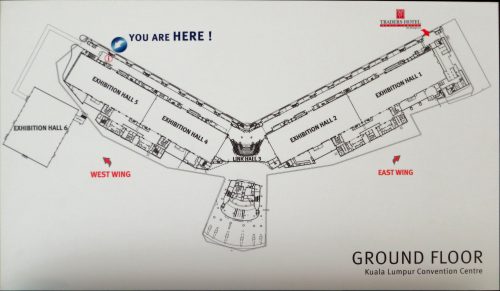 With its central hall which acts as a center of union and space distribution of the two lateral wings, on the ground floor is the largest area of ​​exposure. All exhibition spaces on this floor has a double height.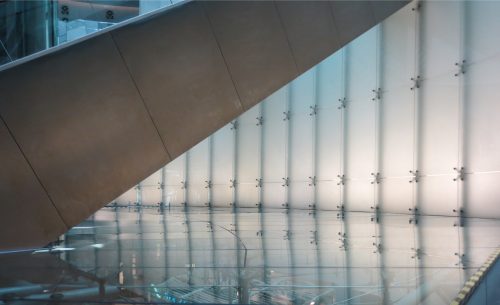 The spaces on the ground floor, with access through the esplanade located opposite the KLCC Park on the north side of the building are devoted to exhibitions, offering a completely flexible and adaptable to the needs area, with easy access for visitors. In these rooms can be conducted exhibitions, banquets and receptions as well as sporting events and trainings.
The 9,710m² space divide to form four separate rooms with a central hall that connects and unites the two wings, each with 2 room. These spaces are free of columns at street level offer mobile gear at a height of 9.3m which can be lowered to improve the environment in cases of functions and banquets. They can accommodate 3,500 people.
Each 9m, and through cavities and floor guides, service points, water, energy and communications are located. They have a driveway with a height of 8 m and a width of 6m, and a floor with a capacity of 20 kN / m².
The Exhibition Hall 6 is a new space in the center. With 2600 m2 extends the capability of 22,659 m2 Center to better serve exhibitions and larger conferences. It connects with the Centre through the Hall 5 West Entrance to lobby the same hall. All exhibition spaces on the ground floor have a height of two levels.
First floor
The main conference room and banquet are on this level that is mainly accessed by the core of elevators and escalators. The plant expands on the two wings of the building in which has additional elevators and stairs at the end of the east wing. At the Plenary Hall balcony is accessed from the ground floor via elevator core.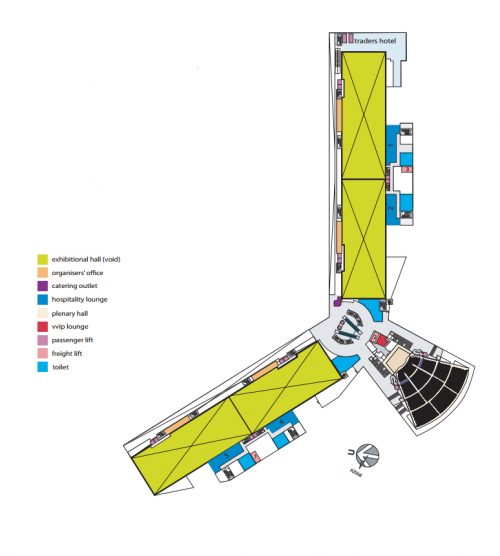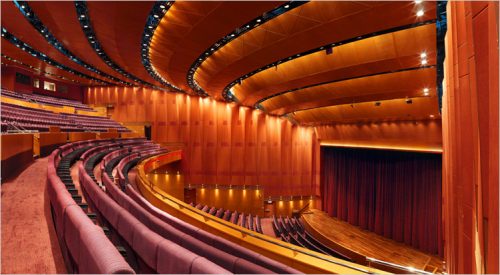 With its characteristic entrance Jalan Pinang on the south side of the building, the hall is the centerpiece of the Convention Center. It has numerous internal ports that allow communication with different areas of the Centre. With two levels of seating can accommodate 2,000 attendees at the lower level and 1000 in the upper balcony, being used for openings, concerts and promotional events.
Their living rooms feature advanced integrated audiovisual systems, digital voting system in the front section of seats, the first 800, writing tablets in all arms of the seats, interactive microphone system, simultaneous translation system for up to 6 languages, scenic tower with motorized rigging system and proscenium arch 16m wide and 8m high.
Third floor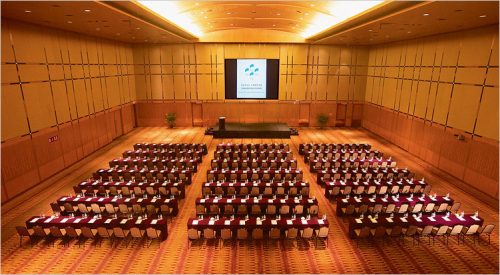 Conference rooms Level 3 has three spacious that can be combined to form a hall for up to 1800 attendees. House room is equipped with integrated audiovisual equipment and stage lighting and have an individual capacity of 500, 770 and 530 theater style seats with soundproofed movable walls, advanced lighting technologies and visual and pipes in the ground for utility connections and telecommunications. Since some areas have view of KLCC Park and Petronas Towers. The vaulted ceilings have a height of 9m and a direct vehicle access via a freight elevator that supports 7000kg.
At level 3 also is the Grand Ballroom, with elegant decor and vaulted ceilings offering a broad and sophisticated. In the banquets, weddings and product launches are held. For flexibility surface can be divided into 2 rooms. Should Facilities can accommodate 2,000 attendees, a system operable, double walls and soundproof
At level 3 a banquet hall also houses up to 500 or 750 people, overlooking the park from the foyer and some conference rooms.
The Plenary Theatre located on Level 3 offers a more intimate auditorium with 470 seats. It is used for plenary sessions, seminars and conferences with lower attendance. With all the technological advances available to the Plenary Hall of the Proscenium is 14m wide by 4.5m high. The vaulted ceiling is 9m high. You can access the stage through the truck whose roofs have 9m high, overlooking the KLCC Park and Petronas Twin Towers.
Fourth floor
Distributed between the 3rd and 4th floors Center has 20 meeting rooms that provide large and functional spaces. Their combinations can you harbor from 40-220 people. All rooms have under floor services, both public and data and communications. Advanced sound systems, pendants access, screen, slide projector, built-in LCD input (text and graphics) and underground wiring.
Underground floors
700 parking spaces between the second concourse level, and restaurants, cafes, travel agencies and exchange are located in the basement. Also a connection to the Suria KLCC shopping center and a pedestrian passage leading to the subway station KLCC Putra.
In this plant the KLCC Aquarium offers an experience both entertainment and education, making extensive use of multimedia technologies are also located.
Materials
The distinctive design of the building bird requires specific requirements for housing, especially in terms of acoustic performance, ease of maintenance and durability. Specific challenges in the roof construction were to ensure a long-lasting roof and provide the best interior noise climate.
In the flat roof membrane Hardrick Roxul 80 can attenuate the impact of rain on it and pedestrian traffic for maintenance of facilities and other works are placed. Said membrane is of good performance properties and inífugas properties. In the lateral bodies the flat roof was covered with several frames that rise in the middle and recall the typical Malaysian homes.
In the center were installed 28 lifts, some of which serve as observation platform with an innovative circular design and glass walls. Communication between levels can also be performed using 21 escalators
Drawings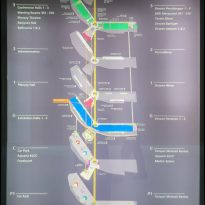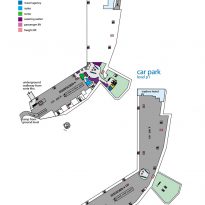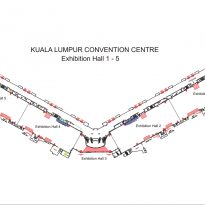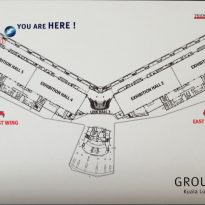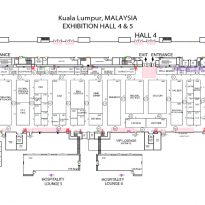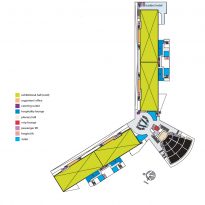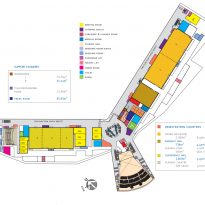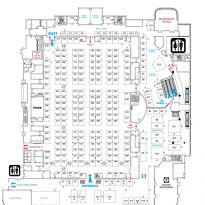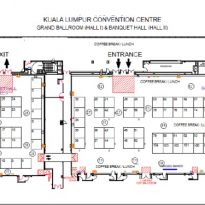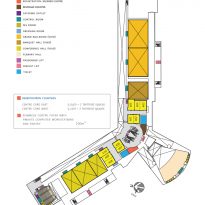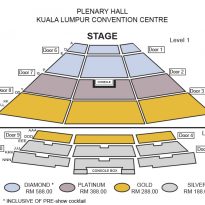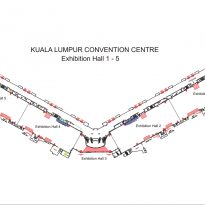 Photos
by WikiArquitectura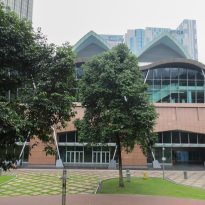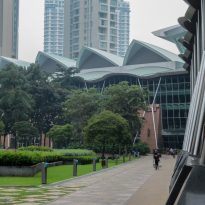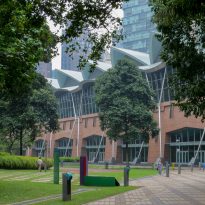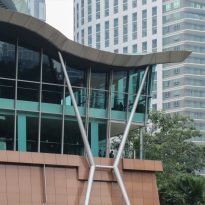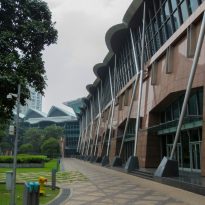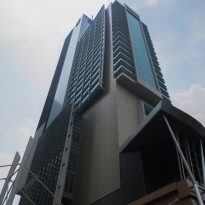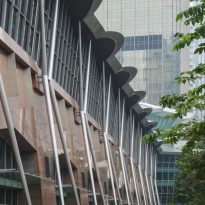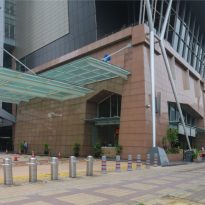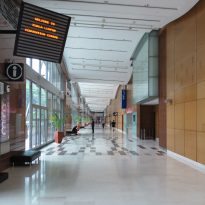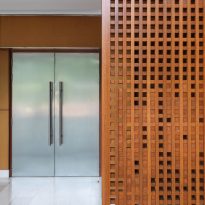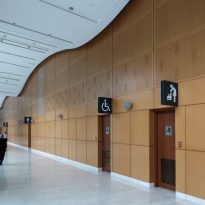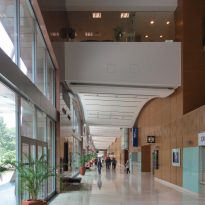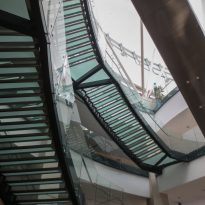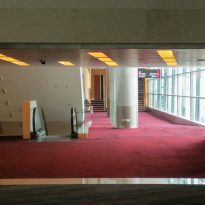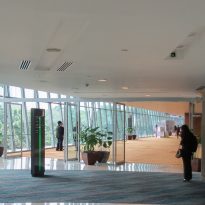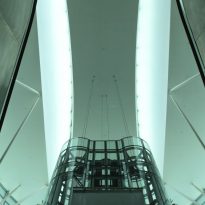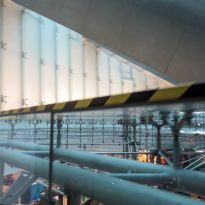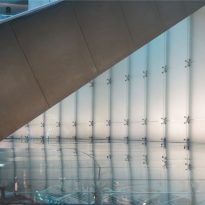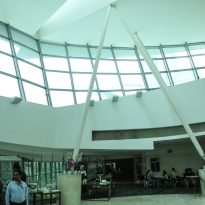 Other photos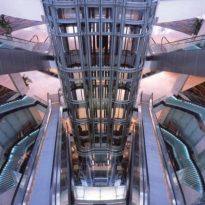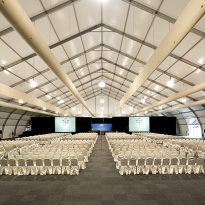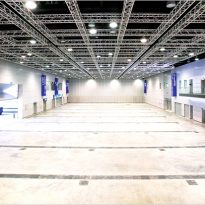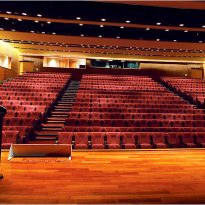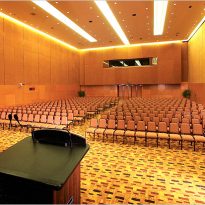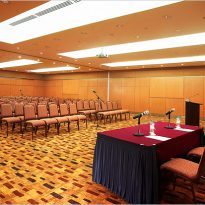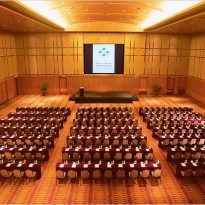 VER MAPA