Location
Ashiya, Kobe, Japan
Introduction
"The house, by Tadao Ando for the designer Koshin, is a veritable maze of lights and shadows. Like Barragan, the architect seeks to reconcile the tenets of international modernism with tradition and landscape, in this case, Japanese. So, The House Koshin is an example of contemporary architecture built in two parallel wings that barely interrupt the landscape. "
The use of concrete, simplicity and treatment of light, typical features of the architecture of the Japanese.
Situation
Koshin The house is located in Ashiya, a small town located between Osaka and Kobe two major urban centers in Japan. It is built in a residential area, suburban, in the hills of the city.
Located on a mountainside densely wooded, the House Koshin is embedded in the ground, irregular shape contrasts strongly with the sharpness of the geometric shapes of the building.
The effect is achieved through a strong slope, is that the visitor comes from above and before entering can see their feet the roof of the house.
Concept
The house is organized into two parallel bodies, joined by an underground passage which define a central courtyard. The body contains a shorter living room of double height, while the longest wing houses a number of bedrooms. The study in the form of a crescent, adjacent to the living room, was added later, in sharp contrast with the composite bodies already in existence.
Spaces
The entry of this house, semi batch, is level. From here go down in the living room with double height.
In one wing parallel to the building, connected through a corridor of almost underground, a number of halls and rooms for children, since that can be accessed by a long hallway.
The entire house is structured as a Japanese garden around a series of scenic background, designed to boost awareness of nature.
The two big openings in the living room offer views of the steep slopes, trees and hills in the distance.
In 1983, Ando was asked to add a study. The addition is totally underground north of the room, the containment wall account of how the circumference of the plant.
Although this house is often linked to minimalism can be better understood in the context of archetypal forms of temples and aesthetic scintoisti reduced by Zen Buddhism
Materials
Another factor worth noting is that there are no decorative elements. The view provided by the wide openings along with the shadows cast by the narrow openings and skylights, and the texture of the concrete both combined, operate as the only ornamentation.
Smooth Concrete
All the walls are made of this material and are free of ornamentation and in their natural form. Tadao Ando used this material because it is a way to admit light and wind within the walls and creating a sense of serenity and wide open spaces. Another reason why using this material is due to industrialization and technological resources to which access is the architect living in a developed country such as Japan.
Glass
Widely used to make large glass windows throughout the house. The reason for using this material is giving way to large quantities of light and offer a view of the garden.
Drawings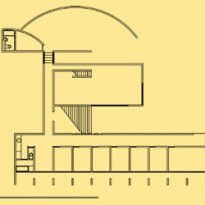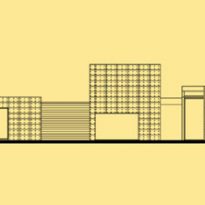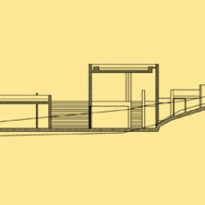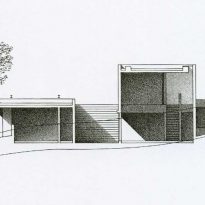 Photos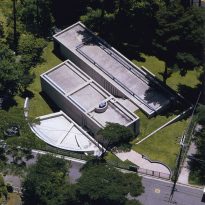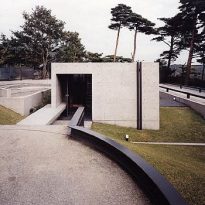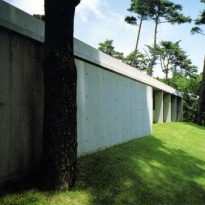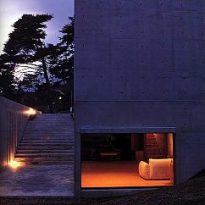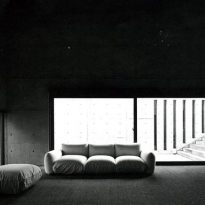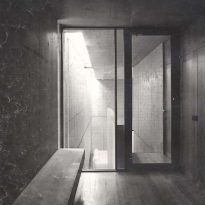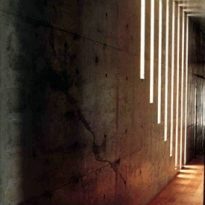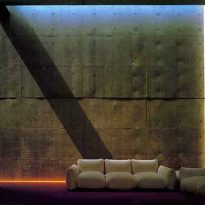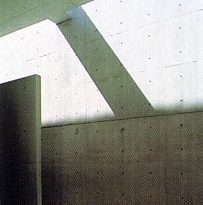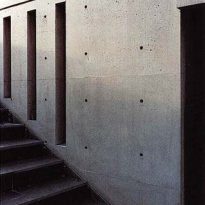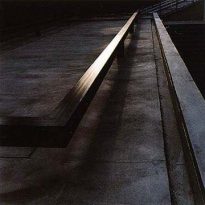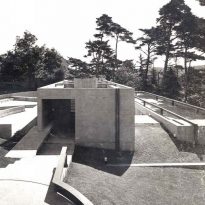 VER MAPA