Location
Philadelphia, Pennsylvania, United States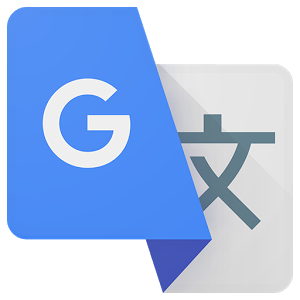 Some parts of this article have been translated using Google's translation engine. We understand the quality of this translation is not excellent and we are working to replace these with high quality human translations.
Introduction
The Kimmel Center for the Performing Arts is a cultural center comprises two buildings: the Verizon Hall, new home of the Philharmonic Orchestra of Philadelphia and the Perelman Theater.
The Center was designed by architect Rafael Viñoly, with a budget of 240 million dollars.
Situation
Located in downtown Philadelphia, compared with the Avenue of the Arts (Broad Street), occupies a full city block.
The site is on Spruce Street, five blocks south of City Hall, one block south of the Academy of Music, just north of the University of the Arts and four blocks east of the Curtis Institute of Music.
Concept
The building is a large structure of container buildings and other spaces inside. It is a large dome that is a huge winter garden, protecting two theaters, a public plaza, a cafe and a terrace.
The rooms containing two separate buildings. On the inside, each distinguished by their shape. The Perelman Theater has a curved facade while the Verizon Hall is a polygon.
Spaces
Both rooms are surrounded by an enclosure wall of glass, steel and brick, so that the irregular spaces between and around the room, they become a kind of indoor plaza.
The Verizon Hall is a concert hall with 2,500 seats. Takes the form of a five-sided polygon with edges marked. The interior lines are winding like a cello.
The Perelman Theater is an adaptable space with 650 seats for performances of chamber music, dance and theater. Contrasting with the Verizon Hall, this is a volume of 26 meters on the side, designed as a multipurpose space that can be used for conventional theater or experimental, music or dance. You have a revolving stage that can operate as a traditional proscenium or as the center of a coliseum. The seats located on the orchestra pit can be removed and stored in the basement with an elevator pit, allowing reconfigure space.
On the roof of the volume of Perelman Theater operates a terrace garden with 16 trees that overlooks the lobby, the roof glazing and the surrounding area. Since the streets are accessible to the public square, where there is also a cafe and you can perceive the whole system of access gateways and bridges leading to the rooms.
In relation to the context, the walls of the building reached the height of a neighboring building.
Materials
The dome is a structure of glass, steel and brick.
Verizon Hall's interior is covered with mahogany, reinforcing the image of musical instrument. To generate the returns needed sound in the room, using a removable wooden ceiling and cork on the stage. Moreover, this element contains the floating lights for drama and musical shows.
Perelman Theater volume is light wood paneling and warm colors of fabrics.
VER MAPA