Location
Carlos Villaran 140, La Victoria, Lima, Peru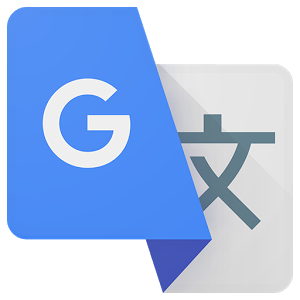 Some parts of this article have been translated using Google's translation engine. We understand the quality of this translation is not excellent and we are working to replace these with high quality human translations.
Introduction
The set designed by Austrian architect Hans Hollein, after winning an international competition, is one of the symbols of modern Peru. The tower rises like a curved banner ready to give a new face to the financial center of Lima.
Situation
Located at the intersection of two major highways (Avenida Javier Prado and Paseo de la República) in downtown Lima. This is seismic zone.
Concept
The party is resolved in two blocks of different shapes, releases, which are building the tower and a lower base and a stone monument that rescues the Andean Inca heritage. The building does not seem to have no front or in adapting to the place of deployment. The slender tower thus becomes an institutional ad on the highway.
The front of the main tower of 20 floors, is protected by a titanium mesh, lightweight material highly resistant to corrosion, which because of their electrostatic properties, has the ability to reject the dust characteristic of the Peruvian capital. At night, neon lamps generate diagonal beams that cut the tower from the bottom to the top, forming an urban lighthouse.
Another feature is that the tower is slightly tilted forward. Each stands 20 centimeters above the floor below.
Behind the main tower of the building appears lowest of seven levels, with a facade of glass horizontal profiles. This creates a translucent envelope excellent work environment, while the balance came clad in titanium.
The Bureau of money from the bank, which operates 24 hours, is a cantilevered steel structure that stands in the building lower.
The top floor is designed to function as a heliport.
Spaces
Operating income as a link between the various volumes. From the atrium lobby is the building's lowest.
In building the tower and the lowest operating offices. The building also has an auditorium for 300 people foyer, a large lobby, a bank built wing at the top of a basement, underground parking and five technical areas.
At 19 and 20 floors of the tower are located the offices of executives of the Interbank Corporation. From there he obtained privileged views of Lima and a direct connection to the helipad on the top floor.
Drawings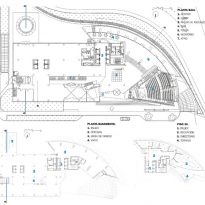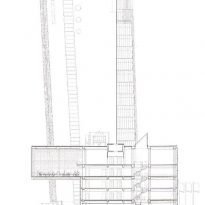 Photos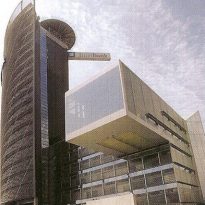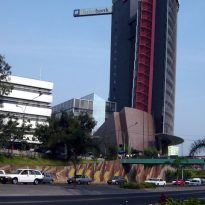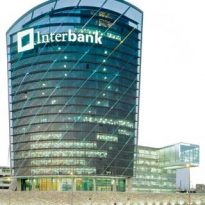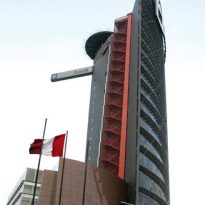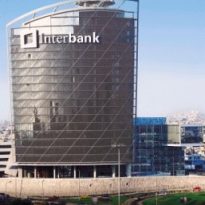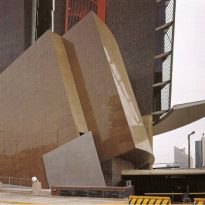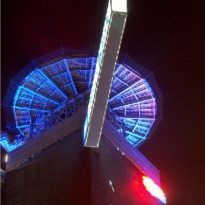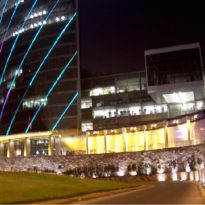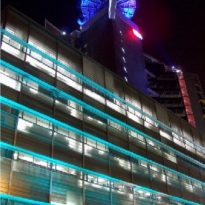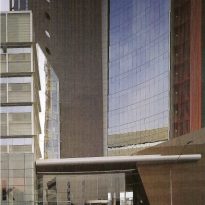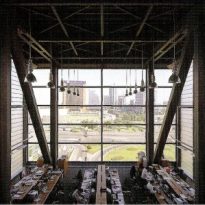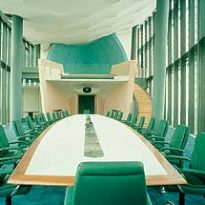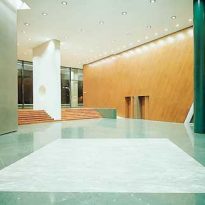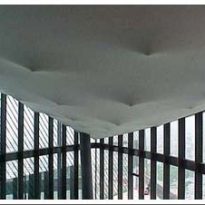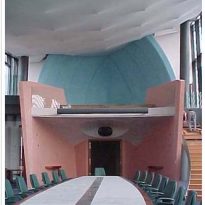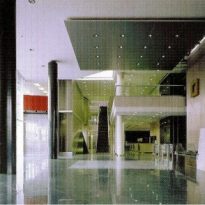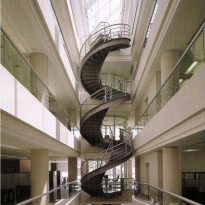 VER MAPA