Location
Santander, Cantabria, Spain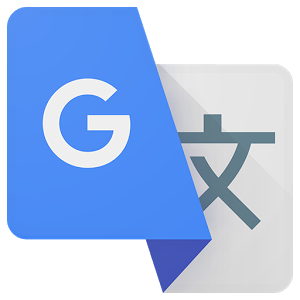 Some parts of this article have been translated using Google's translation engine. We understand the quality of this translation is not excellent and we are working to replace these with high quality human translations.
This article was writen with the collaboration of the architectural studio in charge.
Introduction
It was built on land slope, rectangular and asymmetrical than 2200 m2, overlooking the river Miera, one of the largest in the Cantabrian.
For this reason and in order to highlight these views the house is facing south, bordering on this side with the access road, while this orientation allows all rooms enjoy direct sunlight.
To the north and east, bordering the parcel and other properties on the west by a footpath.
Spaces
The house consists of three volumes, following the slope of the land and who join through a central core.
By volume, the longitudinally are attached the other two, one at ground level, another on top floor, both the first and protruding at an angle slightly facing west, which allows you to enjoy the sunset.
The interior of the main volume is open and functional, divided at intersections with the other volumes by white walls to hang up the hips.
Lies in the staircase leading to first floor, living room, dining room, a library, two bathrooms and a small cinema.
At the end of this volume and a subway below, you will find the garage, laundry and pantry.
In the end that faces the front lies the kitchen, bathrooms, office and games room both opening onto a courtyard.
Here are two bedrooms with a bathroom and the master volume in one bedroom suite that protrudes from the front, overlooking the landscape through a large window on the incline.
The outgoing master bedroom partially covers part of the terrace and has a perimeter light to dark moments.
The sink in the master bedroom offers a landscape window that allows you to appreciate the landscape from all angles.
Garden decoration is created naturally through the different areas of the parcel which creates natural playgrounds, some delineations of wood to highlight some of the sectors.
Materials
The cladding of the façade provides a clear contrast between the gray cement panels and concrete Naturvex seen that accentuates the lines of the structure and shows the big panels that formed while providing solid feel.
The staircase connecting the two floors consists of wooden steps attached to the wall for an open and clear in the area where the modules are joined.
The lining of the main bathroom is also dark gray as stone on the facade and its design is spacious and functional.
The south facade facing the garden and the bay is covered by large sliding glass both on the ground floor and the magnitude of the first floor.
Drawings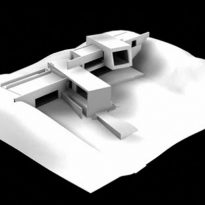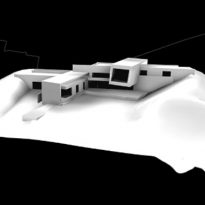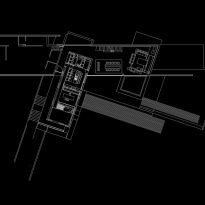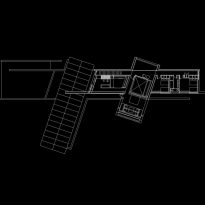 Photos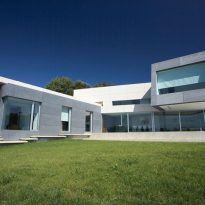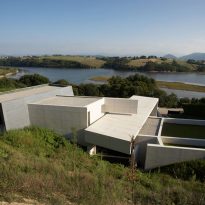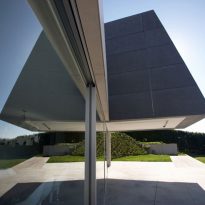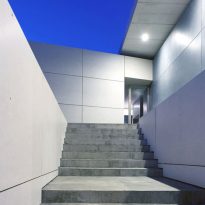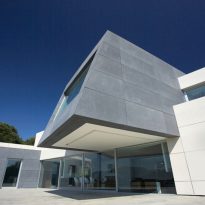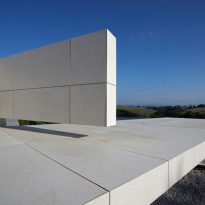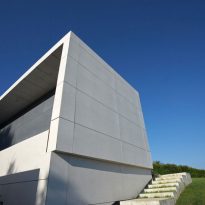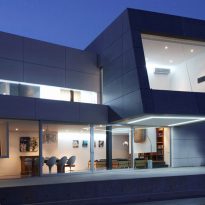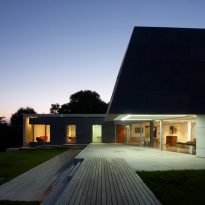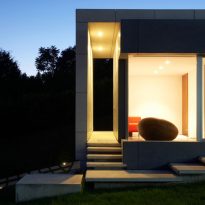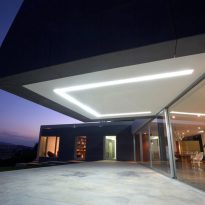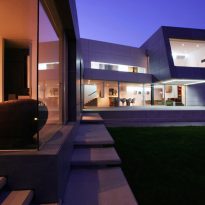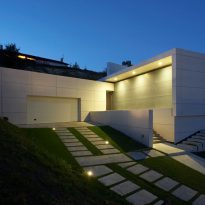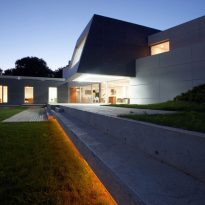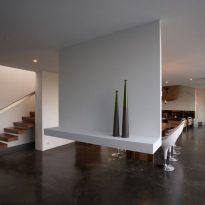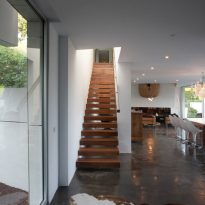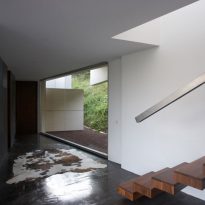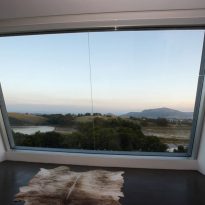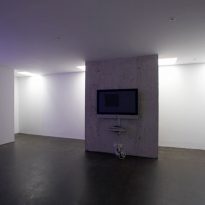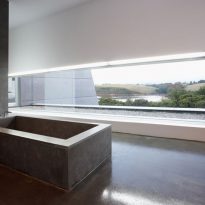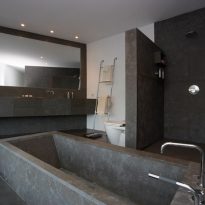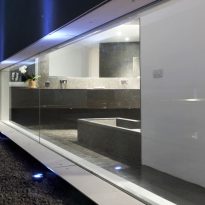 Did you find this article useful?
Really sorry to hear that...
Help us improve. How can we make this article better?
VER MAPA