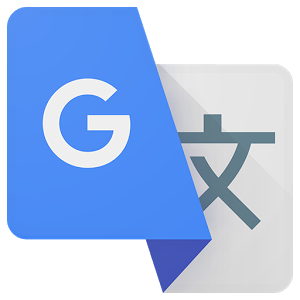 Some parts of this article have been translated using Google's translation engine. We understand the quality of this translation is not excellent and we are working to replace these with high quality human translations.
Introduction
The work was designed by the architectural team-Legorreta Legorreta study, commissioned by an American couple.
Customers had known the work of Mexican architects years ago and decided to entrust the design of their retirement home in Hawaii.
Although the work was projected in 2002, was completed in 2005.
Location
The house is located in the Kona district of the island called Big Island Hawaii State. It is located on the northwest coast of the island, in the middle of a black lava desert.
From here you can admire the views of the Pacific Ocean, as the site is located just off the coast.
Concept
A fundamental aspect of the design process was the close relationship of the work with nature.
 
The views, the contact with the sea and the site take great importance, and the relationship between inside and outside.
The house is characterized by its simplicity, patios and water use in ponds and lakes.
Spaces
The house was designed mainly in a level to be in close contact with the site. Its volume is almost completely closed on the street, while the ocean side, opens onto the landscape.
From the street, accessed by a tower-shaped volume, which leads to an inner courtyard. This is the main living space. It highlights a large pond and an inverted pyramid of black lava. The courtyard, besides being a sculptural space, operates as a distributor of the house, because from there you can go to the social, salt room and dining room, or accessing a department consisting of a living room, a dining, a small kitchen, a bedroom and a bathroom.
The patio also gives access to the stairs that go to one of the bedrooms upstairs. Moreover, from the courtyard, stand the views of the Pacific Ocean, due to the relationship of indoor and outdoor areas can be watched through the living room and a terrace.
The living room is characterized by its high altitude and its curved roof that appears to be floating. From there you can go to the left, to the master bedroom, an office and two guest rooms. One of these bedrooms floats in a reflecting pool of black lava, with two fully glazed sides that dilute indoor-outdoor boundaries. The other bedroom is located on the second level with a large terrace.
Materials
Used stone, glass, concrete and wood.
Drawings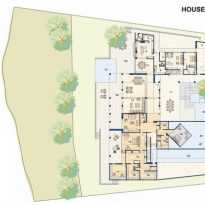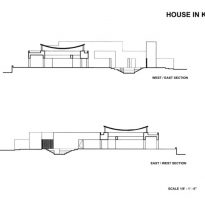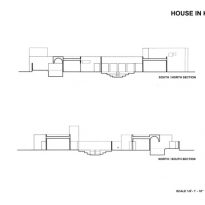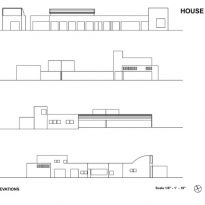 Photos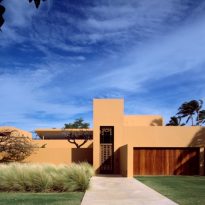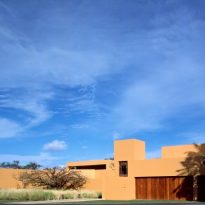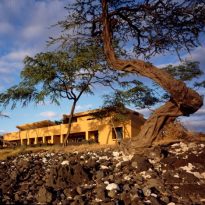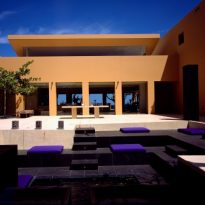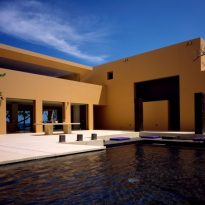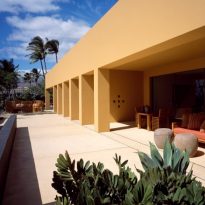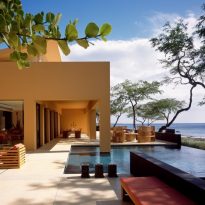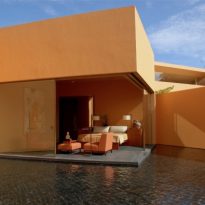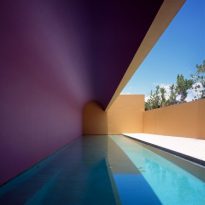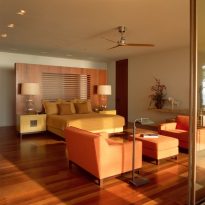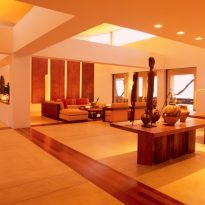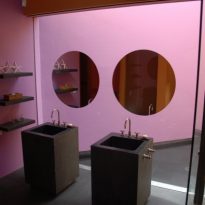 Did you find this article useful?
Really sorry to hear that...
Help us improve. How can we make this article better?
VER MAPA