Location
Fukawa, Hiroshima, Japan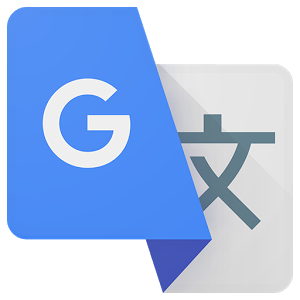 Some parts of this article have been translated using Google's translation engine. We understand the quality of this translation is not excellent and we are working to replace these with high quality human translations.
Introduction
The House in Fukawa by architect Makoto Suppose Tanijiri for study Desing Office.
Tanijiri looking modern architecture and from their point of view to achieve the answers are found in everyday life. All that is needed, according to the Japanese architect is a fresh look to find it again.
In this case, the work was designed for a family consisting of a couple with two children.
Its construction lasted six months, ending in May 2010.
Status
Located in the suburbs of Hiroshima, in an area with heavy traffic Fukawa vehicles.
The plot of 124.45 square meters, is located in a position to corner, with three free sides and dividing one.
Concept
The property is approached as a volume nearly blind, shielding of street noises and opening into the interior spaces.
The project seems to be higher, as it has only 50 square meters in floor. This was achieved by creating spaces that seem to continue endlessly. The aim is that the perspective inside the house is a larger space than it actually is.
A central stairwell different branches into wood pallets that determine the spaces, like a great tree with irregular branches and leaves. This design looks that its occupants enjoy living in the home with the same comfort that you can give native environment where people can feel and imagine the magnitude of space.
Spaces
In the center of the house, stands the main element of the house, an enclosed stairwell leading from ground floor to the roof. From this element connecting the different areas located in different levels and seemingly random angles.
These spaces are branched platforms or wooden boxes where the rooms. Moreover, where the upper part of each room so terraces. Due to the use of the top of the boxes, there are several spatial relationships at home, as a sleeping-room, bedroom, terrace and balcony-terrace.
Access to housing spatiality reveals interior, from a door height of 4 meters and a vacuum to the foyer where to look several platforms.
Materials
The two main volumes (the cube that forms the core housing and vertical) are closed with masonry.
On platforms and wooden boxes used indoors.
Drawings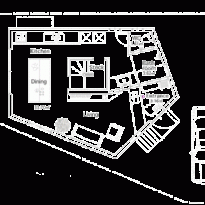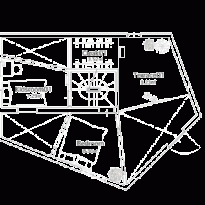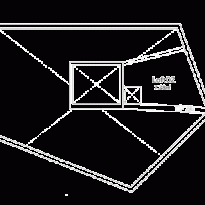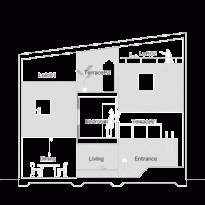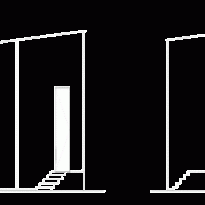 Photos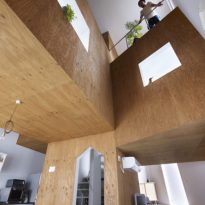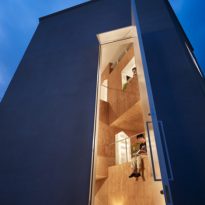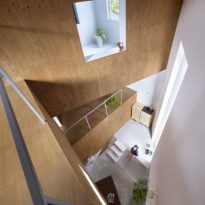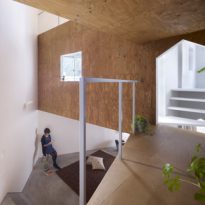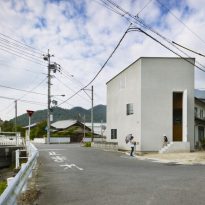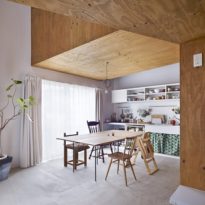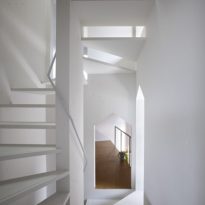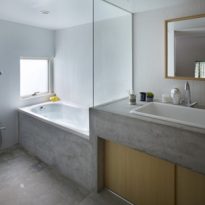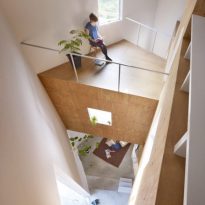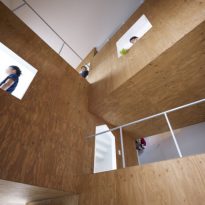 VER MAPA