Structural Engineer
Sebastián Berdichevsky
Developer
Centro de Consignatarios Directos de Hacienda
Location
Acasusso, Buenos Aires, Argentina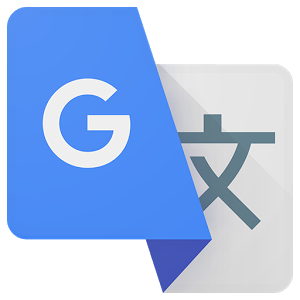 Some parts of this article have been translated using Google's translation engine. We understand the quality of this translation is not excellent and we are working to replace these with high quality human translations.
This article was writen with the collaboration of the architectural studio in charge.
Introduction
The commission consists of a housing for rent for a civil partnership (CCHD) conducted this project in order to invest their savings and obtain an income.
The inhabitants of the house are unknown at the time of project. Will vary in time and quantity.
Location
The lot is a typical suburban area in the town of Acassuso of the Province of Buenos Aires, in front by 26mts 12mts background which had a pool and a small building in the background that was conditioned to room service and room machines.
Spaces
The size of housing arising from the implementation of urban planning code, using the maximum possible surface area and volume building: in an area of 281.63 square meters with a floor area of 14.43 m² existing and existing pool of 19, 83 m², build 36.04 m² 252.56 m² covered and semi covered ground floor plus two upper floors.
The will is not completely cut the ground floor width to recover the full length of the field, thus opening the front door 26MT have a long perspective and spatial continuity between the front garden and back to semicubierto through works as a garage and expansion of the living room and dining room.
The program is defined in a ground floor public uses, dining room and kitchen, first floor with two bedrooms with bathroom and two permanent spaces that may be sleeping, being intimate or desk among other uses and open a second plant as a SUM where left provided facilities to make two bathrooms if necessary.
Structure
Resolved an independent supporting structure with internal columns and beams facades release releasing ceilings reversed, thus facade and floor are free to adapt to the needs of each stage of the life of the house.
The reinforced concrete structure in situ is left exposed, the floors are lined with wooden slats rose gum obtained from cultivated forests.
Materials
The walls from floor to ceiling with anodized aluminum frames with sealed double glazing and ventilation meet the thermal insulation system complemented with external blinds type "neighborhoods" that resolves the light control, controls heat gain by solar radiation and regulates privacy.
Drawings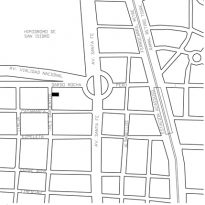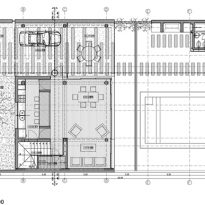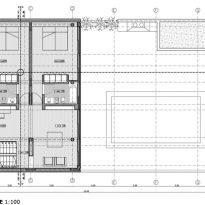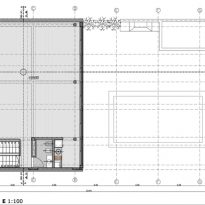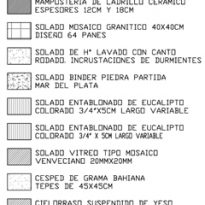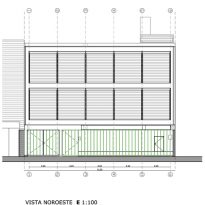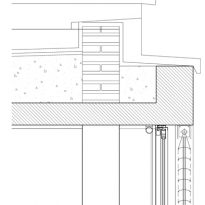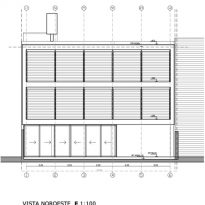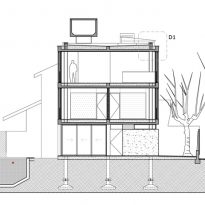 Photos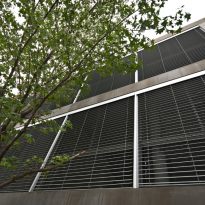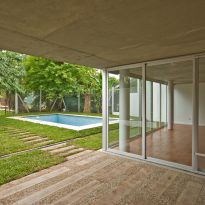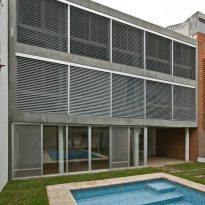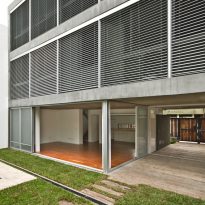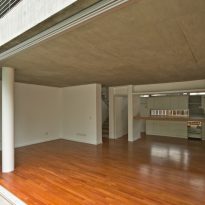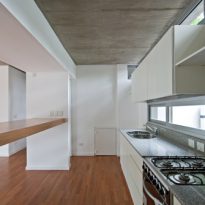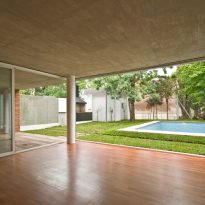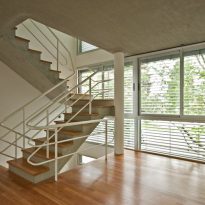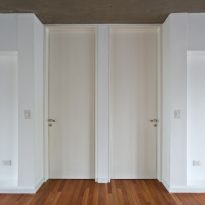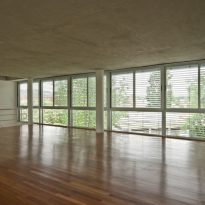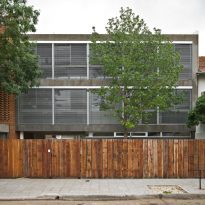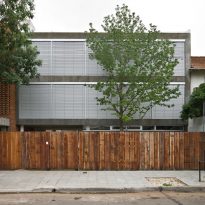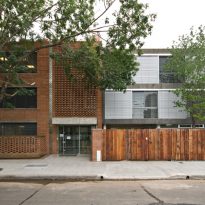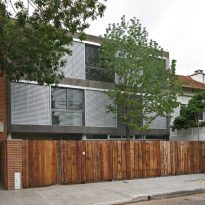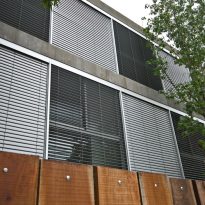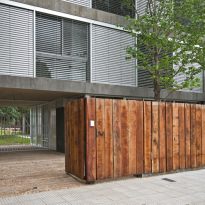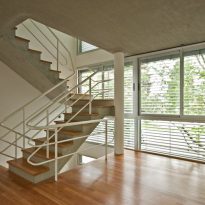 Did you find this article useful?
Really sorry to hear that...
Help us improve. How can we make this article better?
VER MAPA