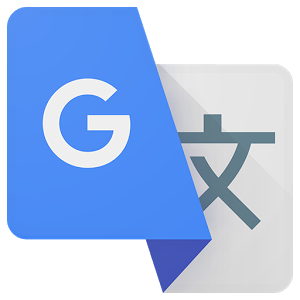 Some parts of this article have been translated using Google's translation engine. We understand the quality of this translation is not excellent and we are working to replace these with high quality human translations.
This article was writen with the collaboration of the architectural studio in charge.
Introduction
The intervention of José Luis Mateo is an exploration of the concepts of traditional typologies and context, adding new elements, without destroying the essence of the architecture of context, gives the building a clear identity.
The location of the building has forced the architect to adapt to strict building regulations regarding maximum height and composition of the facade.
Status
Located in the old part of the village of Torello, and active yet generous regarding the close and undulating street it is located.
Concept
The building is divided both formally and functionally.
The solid top of the building seems to float above the street. The ground floor back and allows the public space to widen.
Spaces
The ground floor houses the utilities, while homes are on the upper floors.
Because of the strict rules, the facade of the block keeps all the old stereotypes contextualist core of the town (large windows, balconies, etc..) And tries to deform without destroying completely familiar images that evoke and enable communication with the buildings that surround them.
It is very unique in this work, the treatment of balconies and windows. The windows leave the facade plane and have a system of panels and rails sight.
Inside, the textures and colors set becomes the protagonist.
Structure
The functional mixture requires the juxtaposition of technologies. We used a structure consisting of brick bearing walls in homes and structure of reinforced concrete columns on the ground floor.
Drawings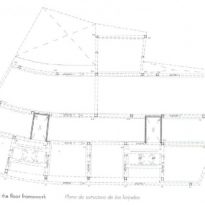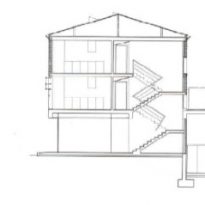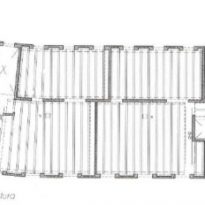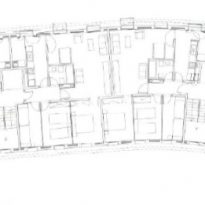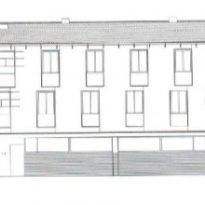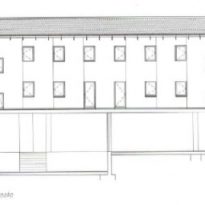 Photos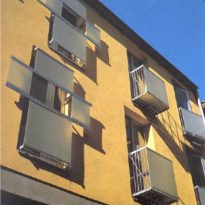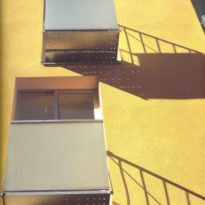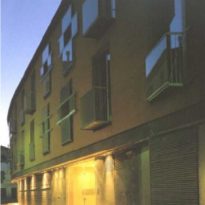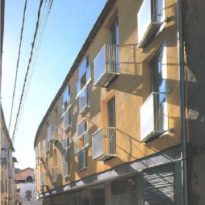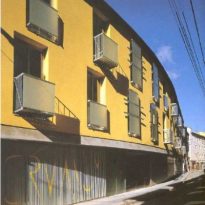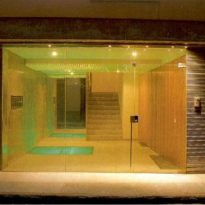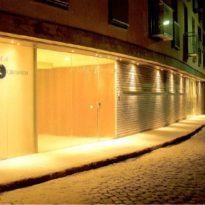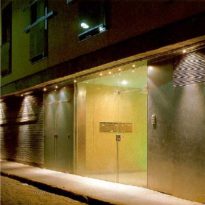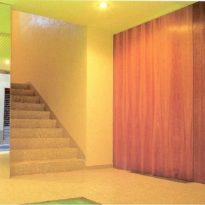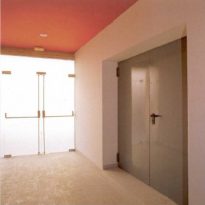 VER MAPA